Pearl Street Block Party
Curated by Yolanda Wisher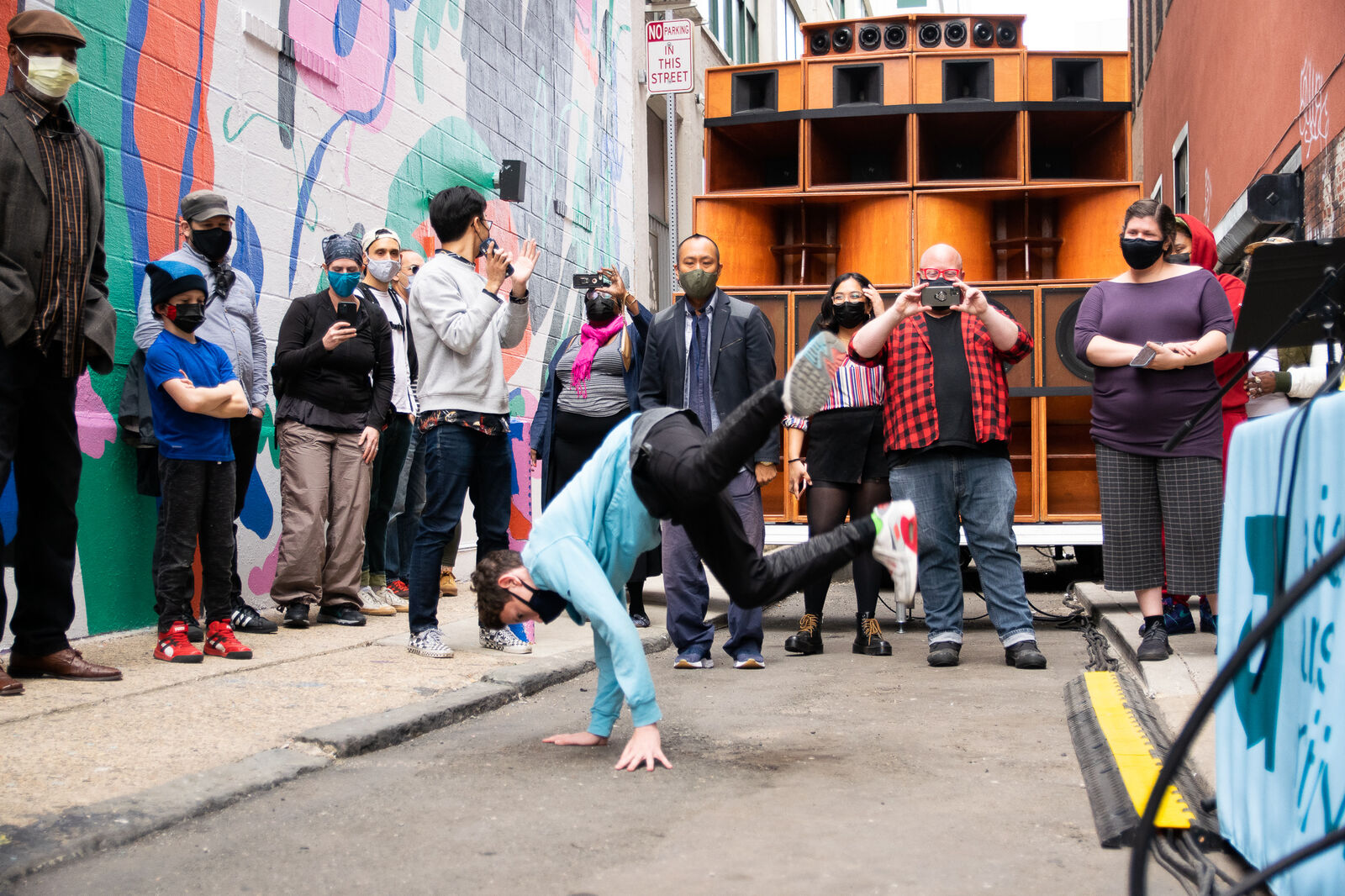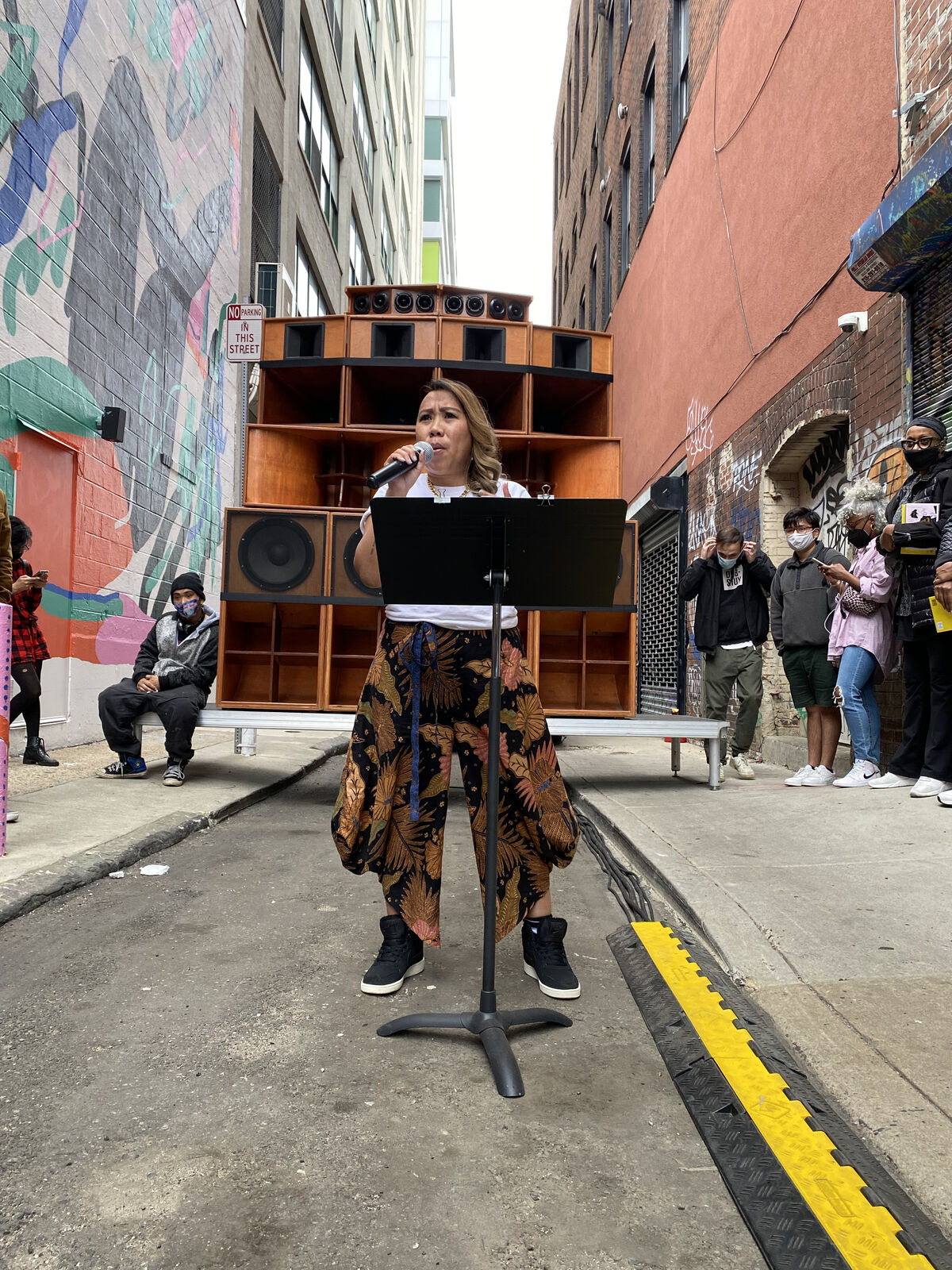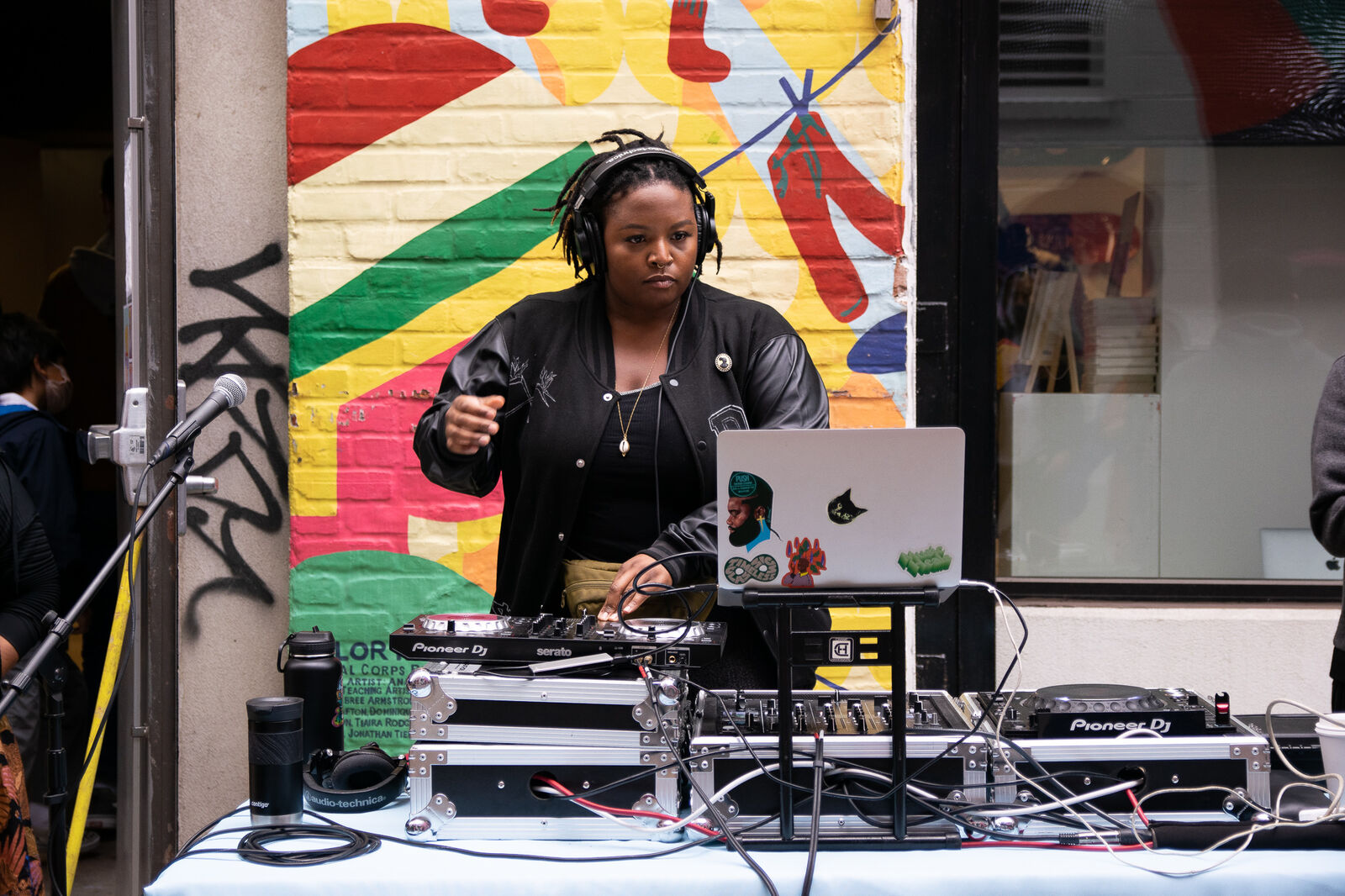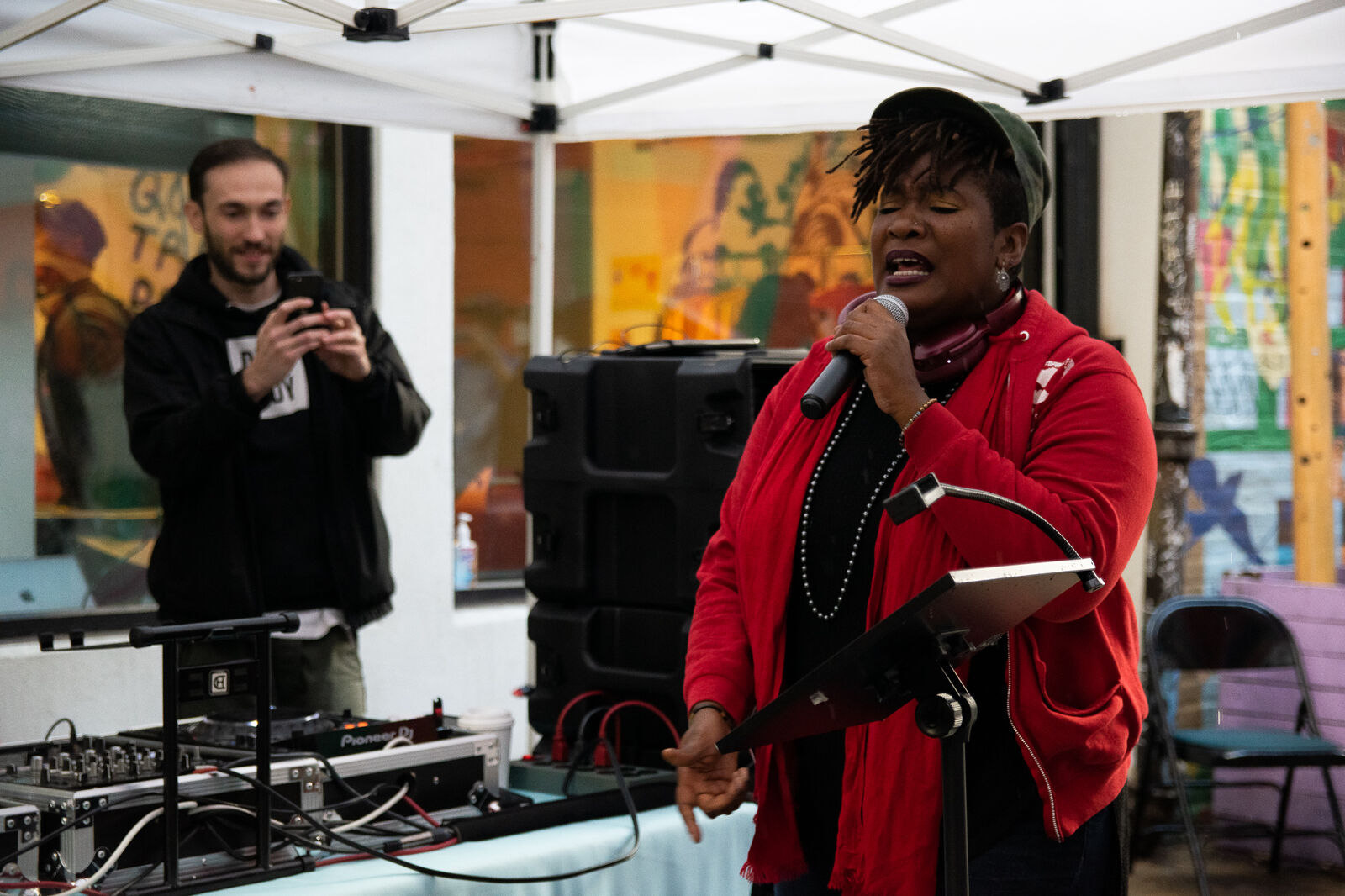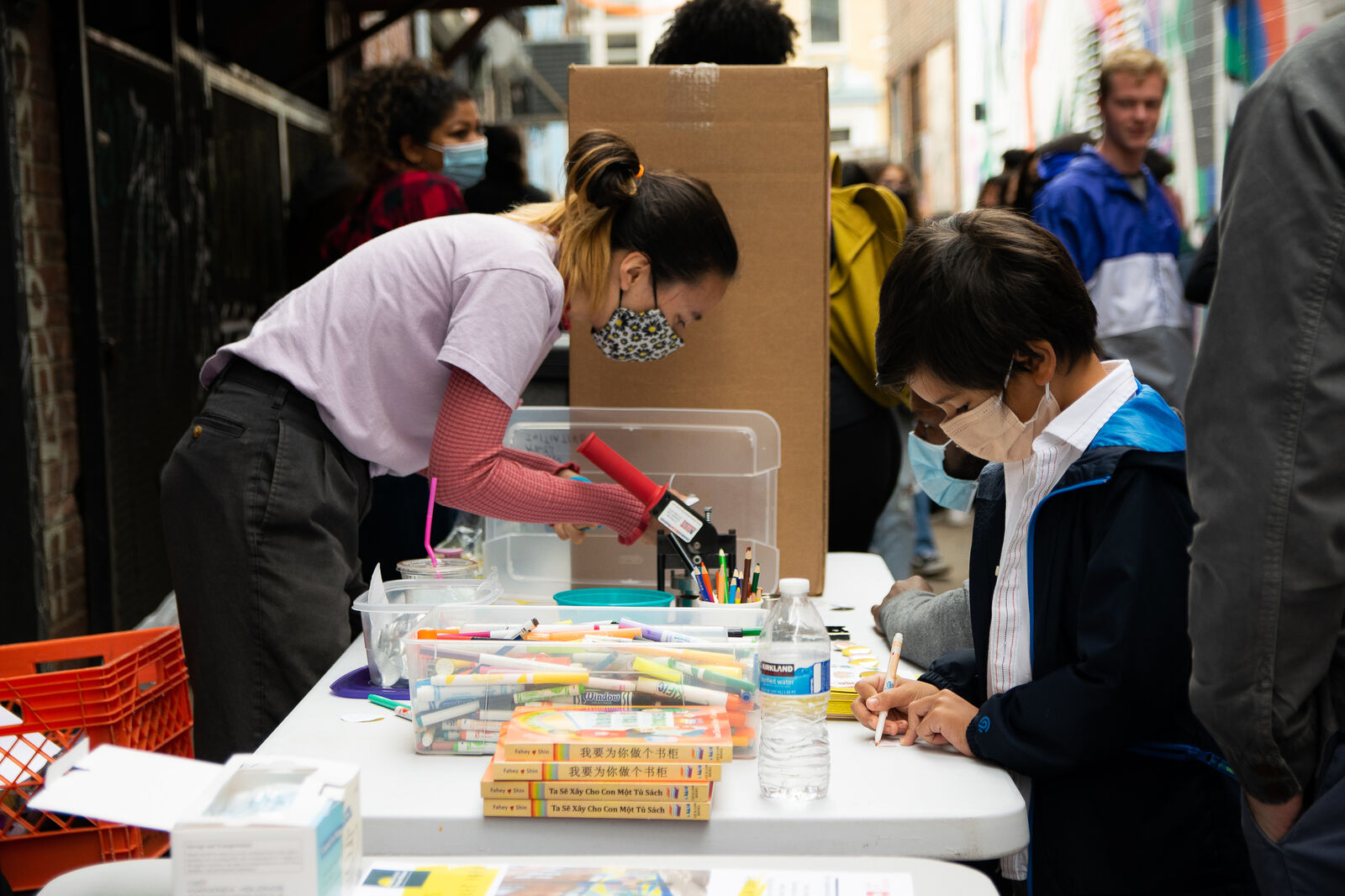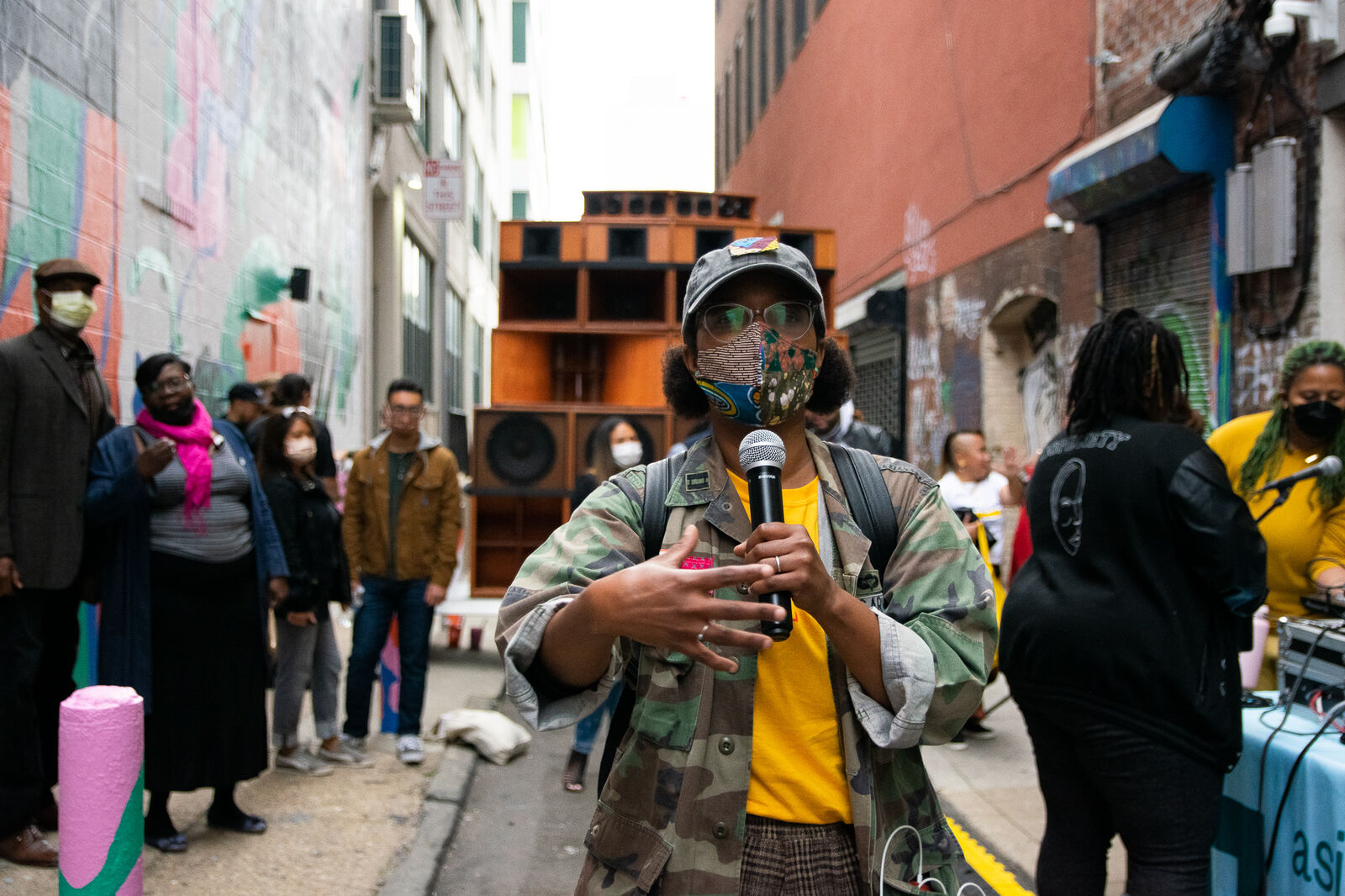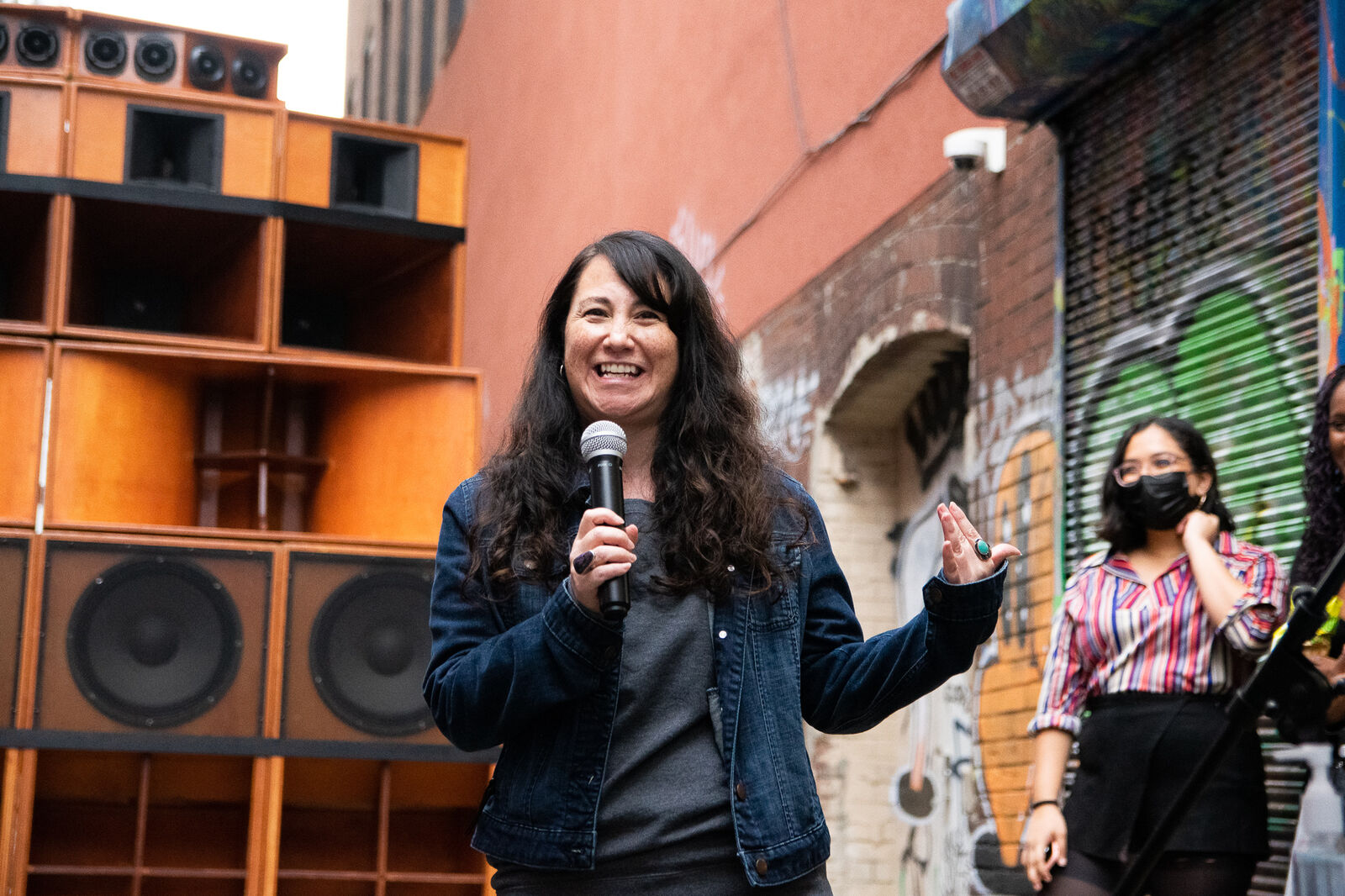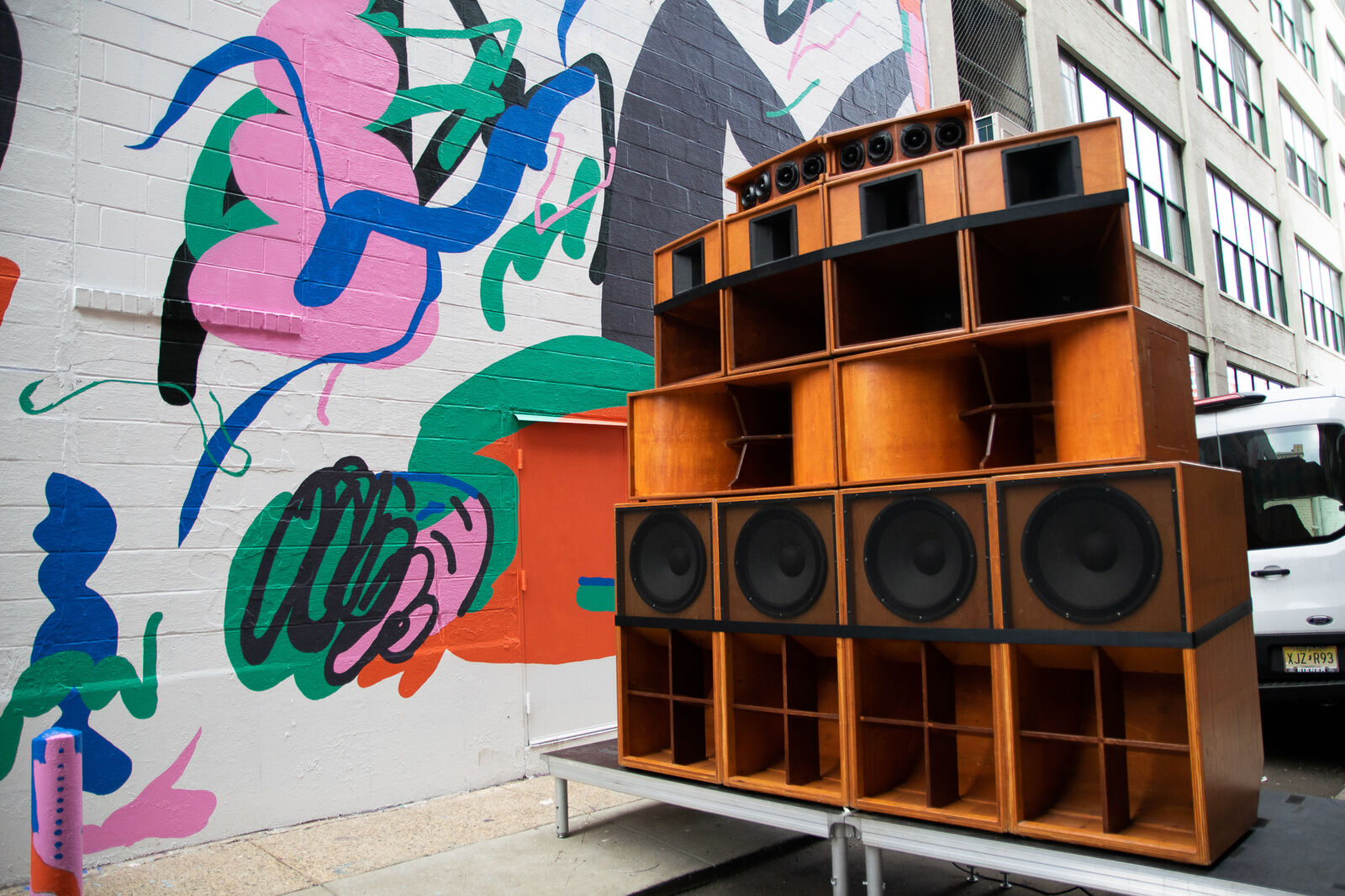 Three radical pairings of poets and DJs perform half-hour sets at Asian Arts Initiative's Pearl Street Block Party. The performances, based on the Love Jawns: A Mixtape podcast format, will be amplified via a custom-built 15 kilowatt system created by Dub-Stuy sound system collective of Brooklyn.
Photography by Philadelphia Contemporary and Bianca Chun.
SINTA PENYAMI STORMS & DJ DESIRE
3:00 PM–3:30 PM 
Sinta Penyami Storms is a traditional Indonesian dance artist who is also known as a strategic, visionary, and community-based leader. Sinta uses the traditional Indonesian culture and fuses it with modern art for activism to connect, collaborate, and start conversations with members of the Indonesian community in Philadelphia and beyond to discuss the important issues and challenges that they face. In 2011 Sinta started Modero & Company to provide a safe space for the Indonesian community members to freely express themselves through dance despite their background, identities, social or immigrant status and religious differences. Her recent original work is called This is America, which offers a glimpse into the lives of Indonesian immigrants. The work highlights the people's struggle, trauma, and disruptions as they navigate their lives in their adopted land through the language of Hip Hop and Balinese dance.
DJ Desire (she/her) is a Black queer fiery aries sun/aries venus babe with a deep desire to help others take up space, come into their true selves, and seek pleasure and liberation through music. Her soundscapes flow from dreamy to grimey, always drawing from the heat of house. When she's not spinning, you can catch her ranting about systemic oppression, burning her tongue on a spicy panang curry, or hyping up her friends in the group chat.
LYRISPECT & DJ Q-MASTAH OF DUBSTUY
4:00 PM–4:30 PM 
Lyrispect is an award-winning lyricist, poet, author and activist. She is an advocate for the global majority/BIPOC, youth, women, girls, LGBTQ+ and marginalized communities. She has performed around the world and shared stages with some of the greatest wordsmiths and musicians of our time. A Film and Africology graduate of  Temple University, Lyrispect has held leadership roles with BLACK GIRLS ROCK! and Array Releasing in her 22 year career.  She is the 2021 recipient of the Gold Telly Award for Voiceover Craft and of the 2021 "Shea Moisture" x "Good Mirrors Aren't Cheap" Emerging Visionary Award. www.lyrispect.com 
Quoc Pham, aka Q-Mastah, has been a fixture in the NYC music scene as a record label head, DJ and event promoter. Most notably, he is the founder of Dub-Stuy, a Brooklyn based collective and record label representing sound system culture for the 21st century. Since 2006, he has performed in clubs and festivals throughout the US and abroad sharing the stage with Mad Professor, Channel One Sound System, The Bug, Iration Steppas and Victor "Ticklah" Axelrod to name a few. In 2011, he co-produced the Dub Invasion Festival, North America's first event entirely dedicated to promoting dub music. Inspired by his multicultural background, and rooted in the tradition of Jamaican sound system culture, his eclectic sets seamlessly mix Reggae, Dub, UK Steppers, Dubstep and other bass heavy genres. 
MICHELLE MYERS & DUIJI 13
5:00 PM–5:30 PM 
Michelle Myers is an award-winning poet and educator. She is a founding member of the spoken word poetry group Yellow Rage, best known for appearing on Season 1 of HBO's Russell Simmons Presents Def Poetry. Her solo work has been published in Apiary Magazine, The Philadelphia Inquirer, Title Magazine, Brevity, and USA Today. In 2020, Michelle was selected as a Dodge Poet by the Dodge Poetry Program, an affiliate of the Geraldine R. Dodge Foundation, and featured as a Festival Poet in the 2020 Dodge Poetry Festival. Michelle draws from her personal experiences as a biracial Korean American woman to write and perform poetry that challenges mainstream misconceptions of Asianness. 
"Cultural Architect" perfectly describes the role of DuiJi 13. Based in Philadelphia, he has transformed the role of the DJ from entertainer to a community asset. He is a founding member of both the Sofistifunk and Vinyl Tap 215 DJ collectives. DuiJi's experiences as a spoken word artist and event organizer have aided in his evolution from performer to curator to community pillar. Rocking block parties, weddings, gardens, and clubs, he finds a way to give people what they love. DuiJi's eclecticism draws all people while showing us the sacredness of our inherent connections. DuiJi's passion and work has raised the cultural expectations for DJs in communities everywhere.