Billboard Poetry
Curated by Yolanda Wisher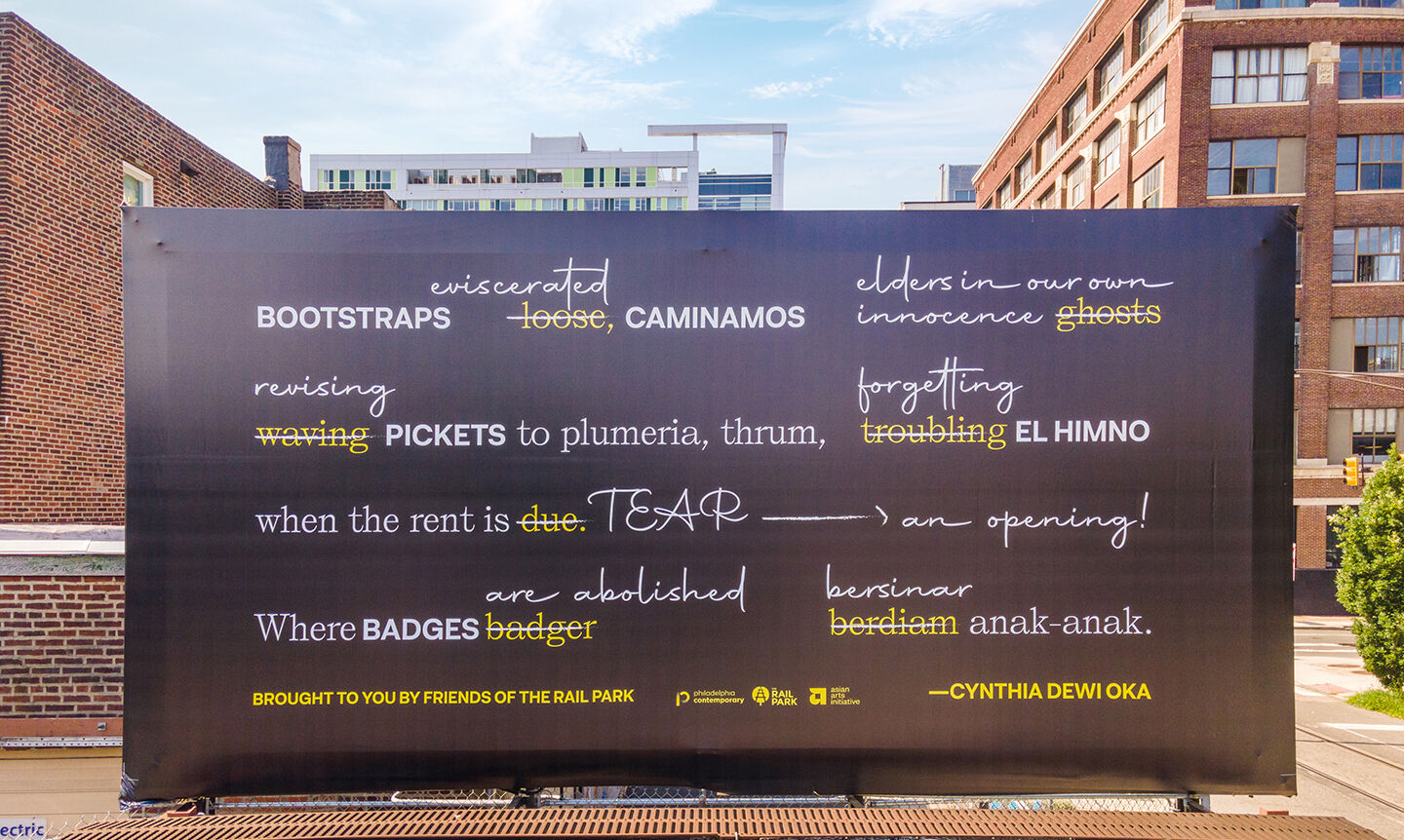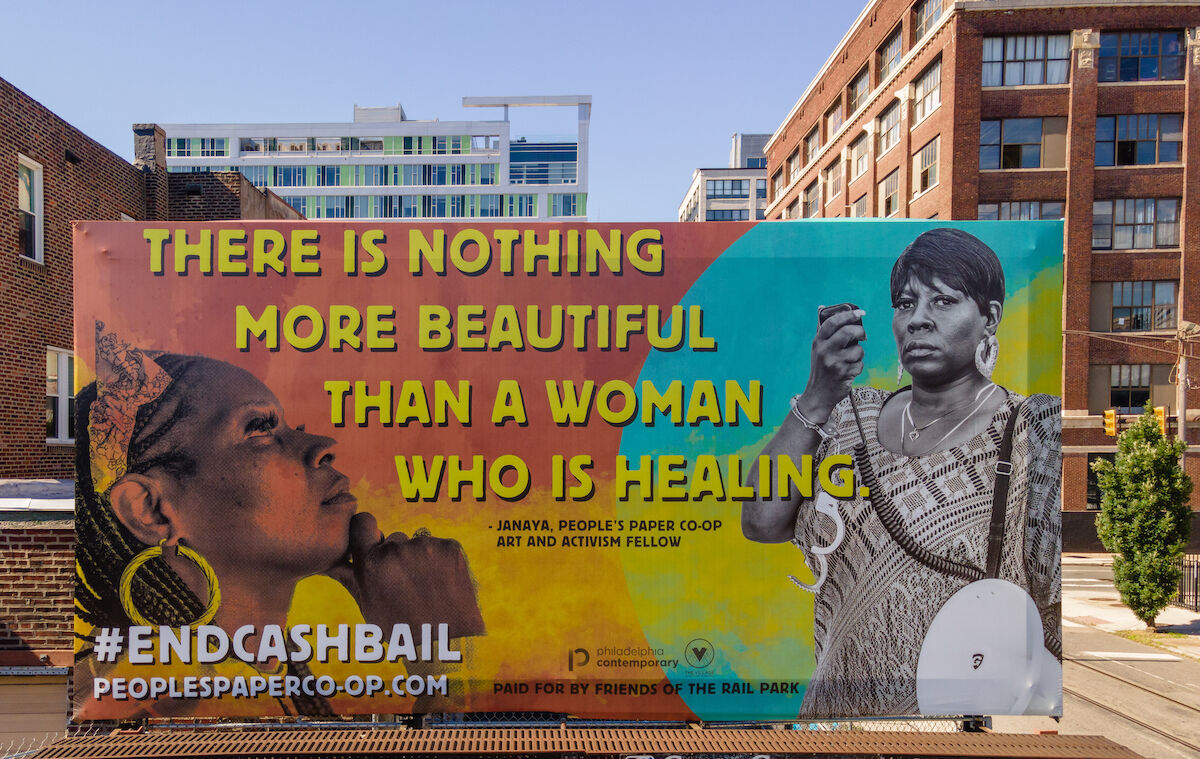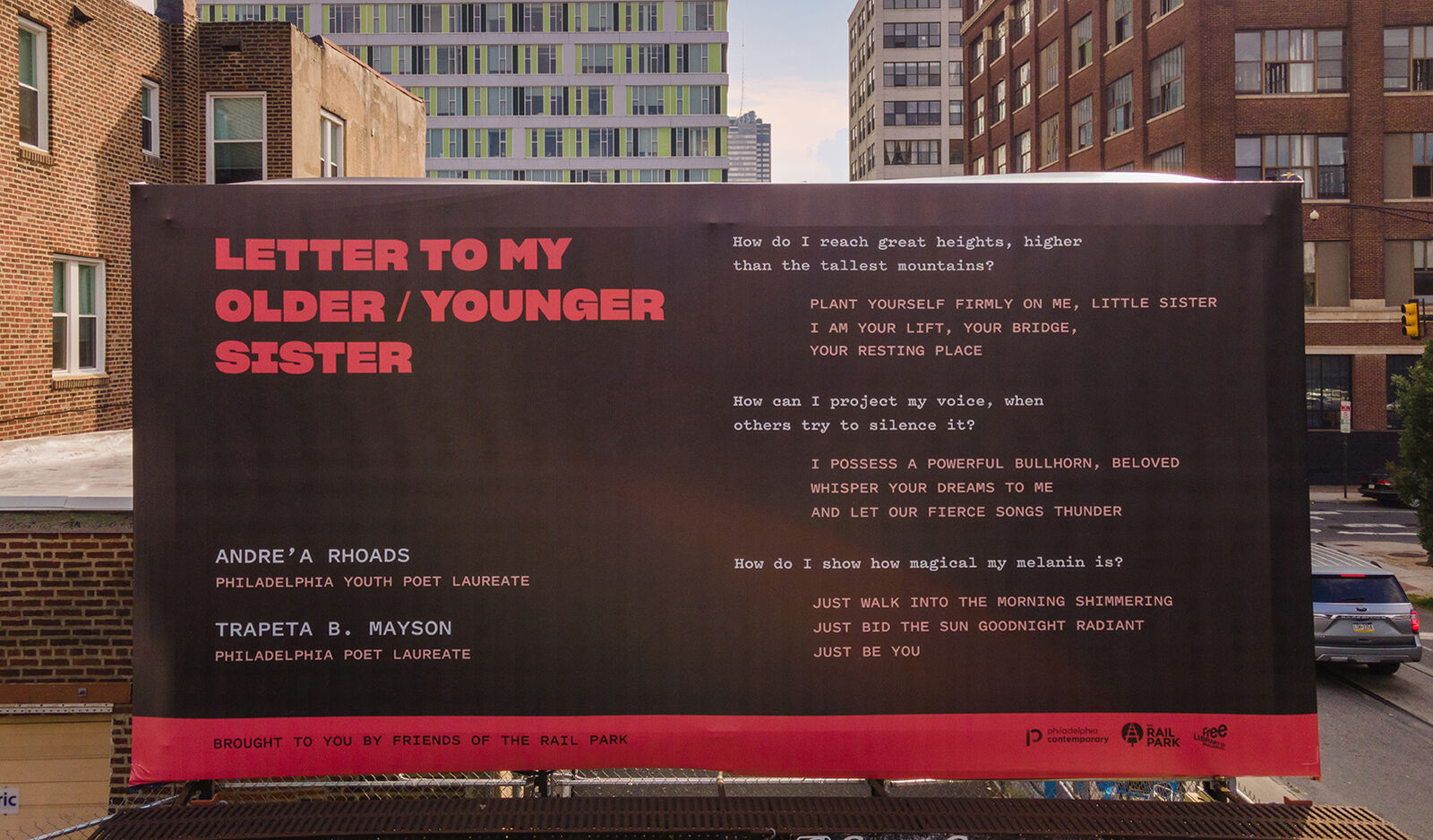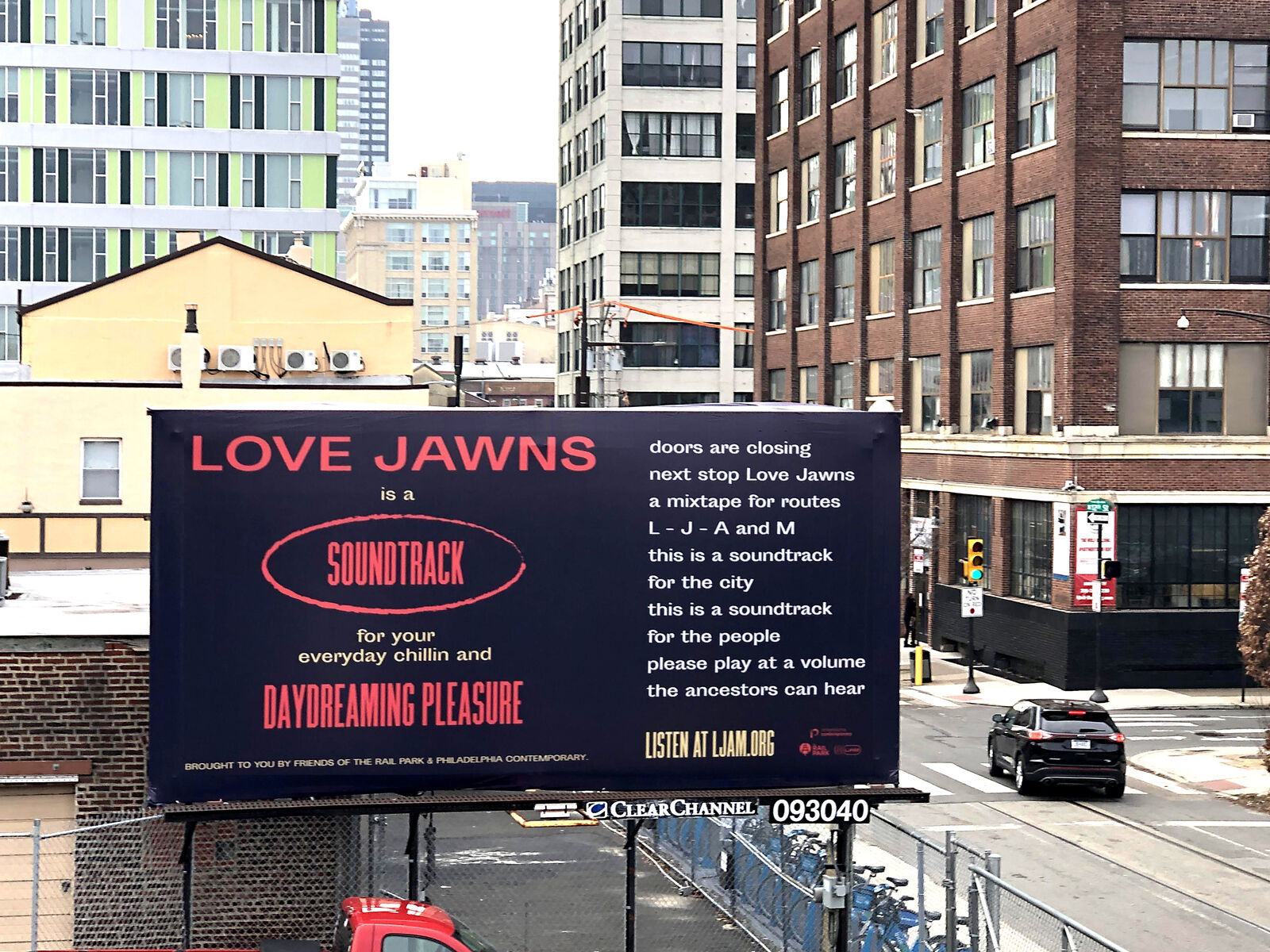 In partnership with the Rail Park and other local organizations, Philadelphia Contemporary presents an ongoing series of billboard installations that visualize words of hope and change written by local poets. 
The first billboard, installed in January 2021, shouted out PC's poetry and music podcast, Love Jawns: A Mixtape. 
The second billboard, installed from May to July, was designed with The People's Paper Co-op and spotlights the voices of formerly incarcerated women and the larger campaign to #ENDCashBail and #FreeOurMamas. 
A third billboard, co-presented with the Asian Arts Initiative and currently on-view from July to August, features Cynthia Dewi Oka's poem "Future Revision" inspired by Gen Z and the visual and sonic textures of translation. 
The final billboard of the 2021 series, a collaboration with the Free Library of Philadelphia, will be installed from August to September and will amplify the poem "Letter to My Older/Younger Sister,"  co-written by recently appointed Philadelphia Youth Poet Laureate Andre'a Rhoads, a rising senior at Little Flower Catholic High School, and Philadelphia Poet Laureate 2020-21 Trapeta B. Mayson. 
Photography by We Film Philly.