Love Tour Stop: Love Jawns
Curated by Yolanda Wisher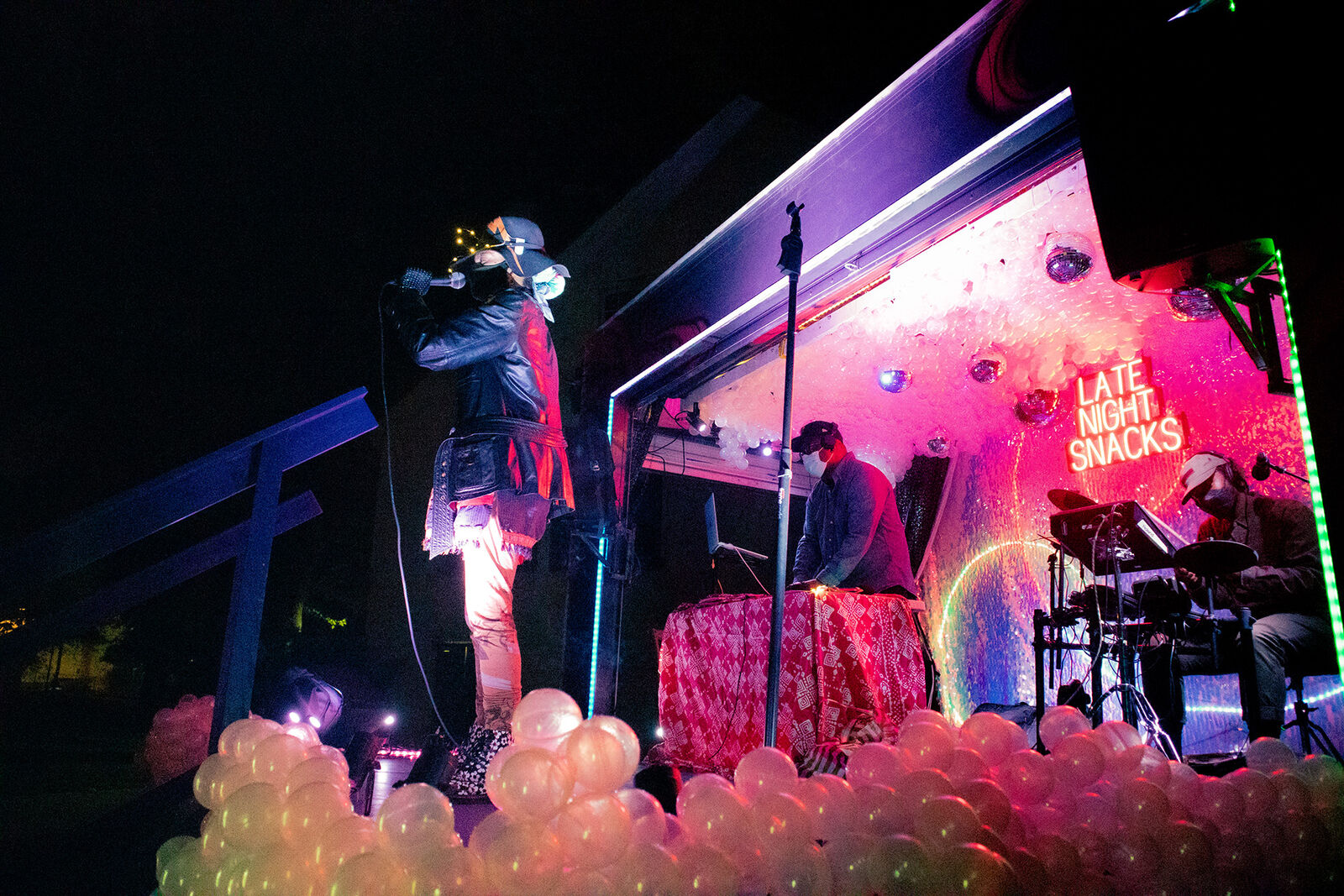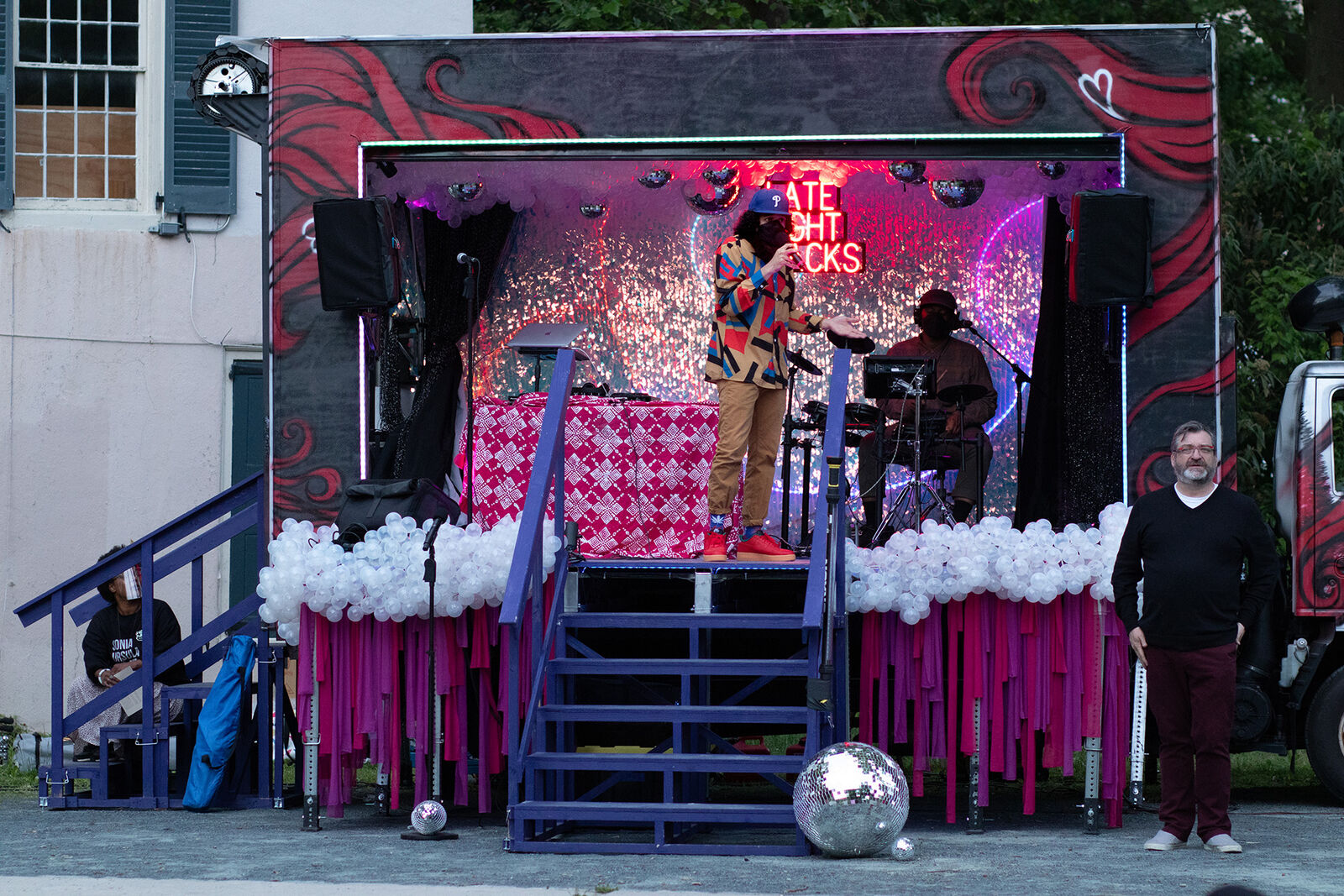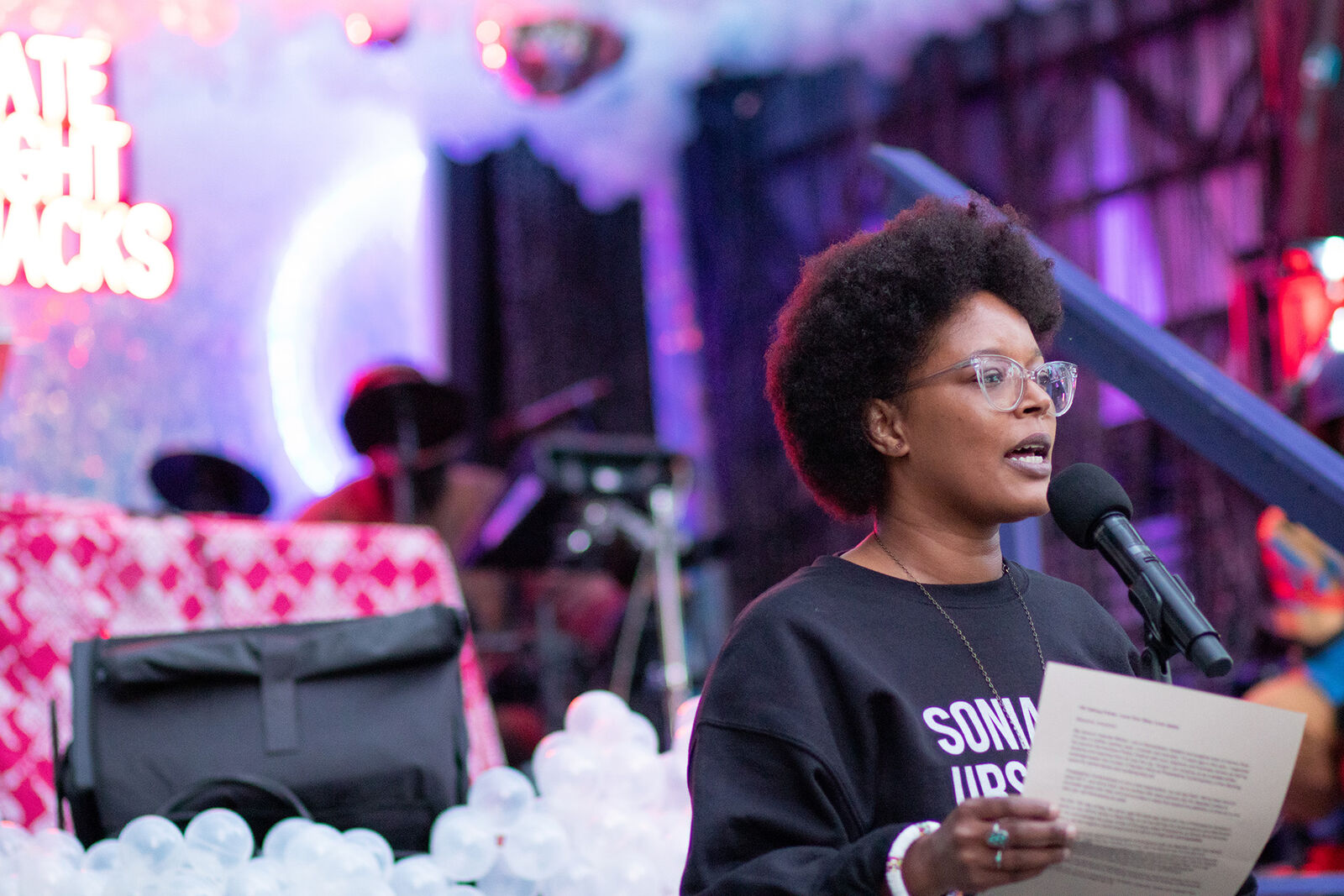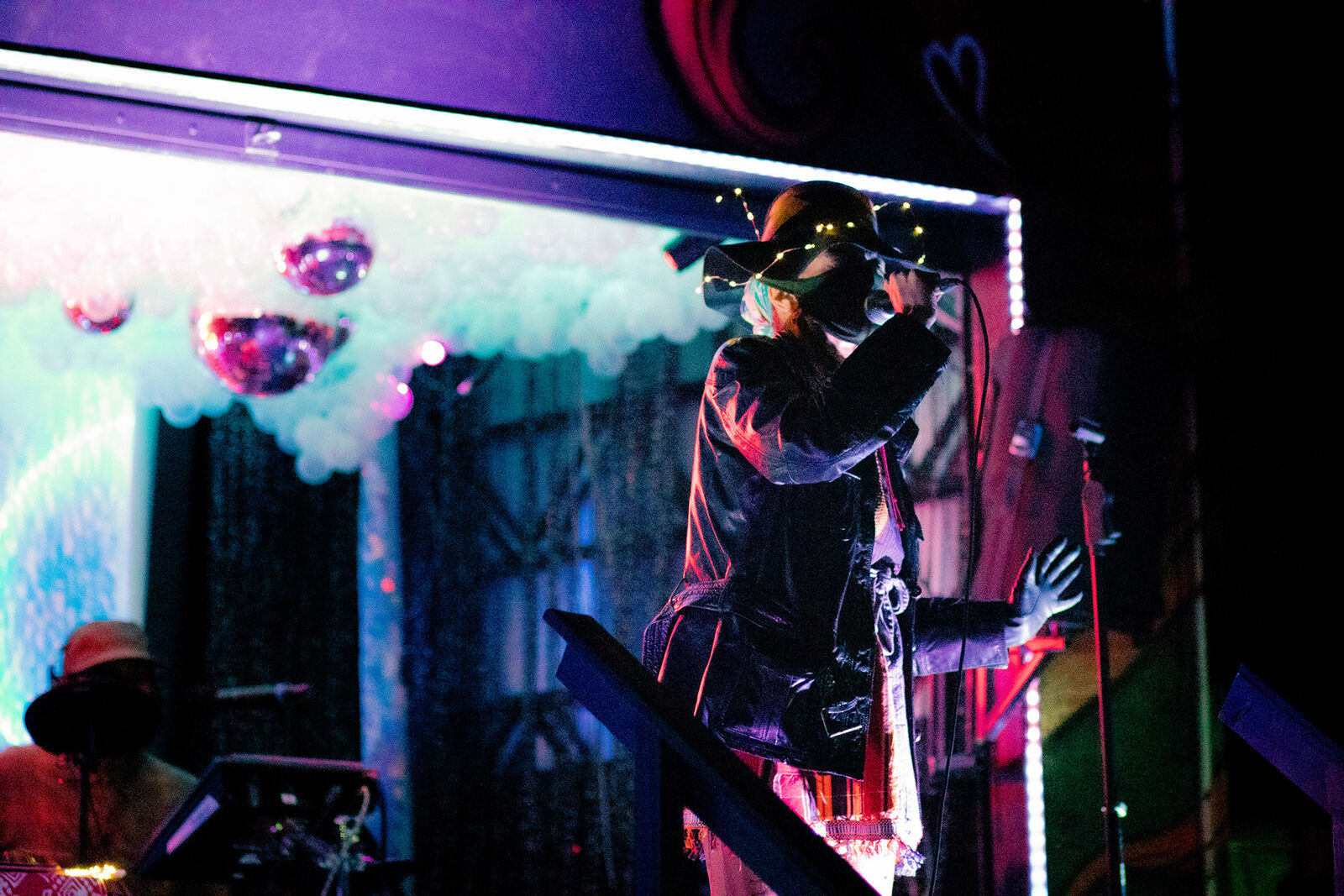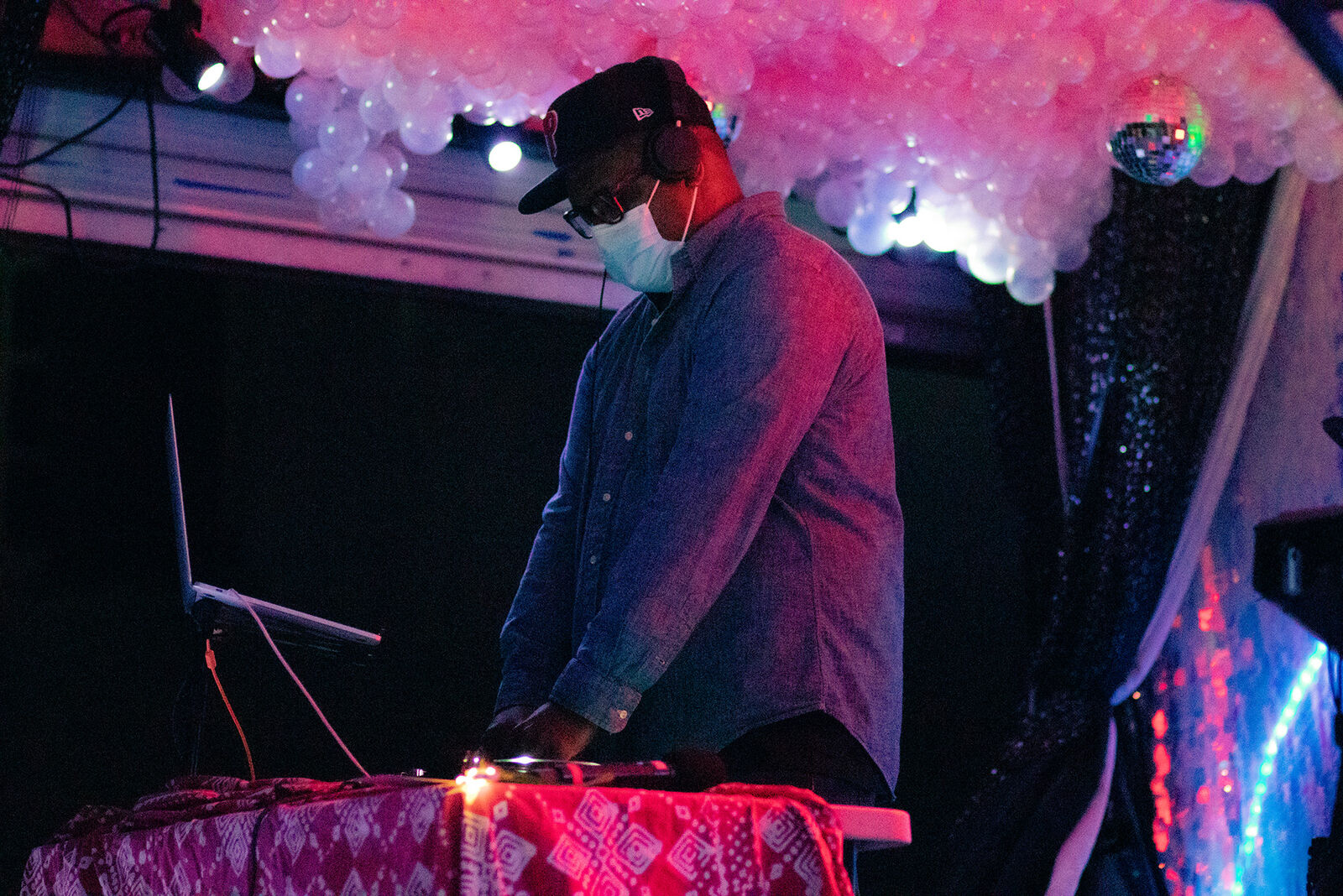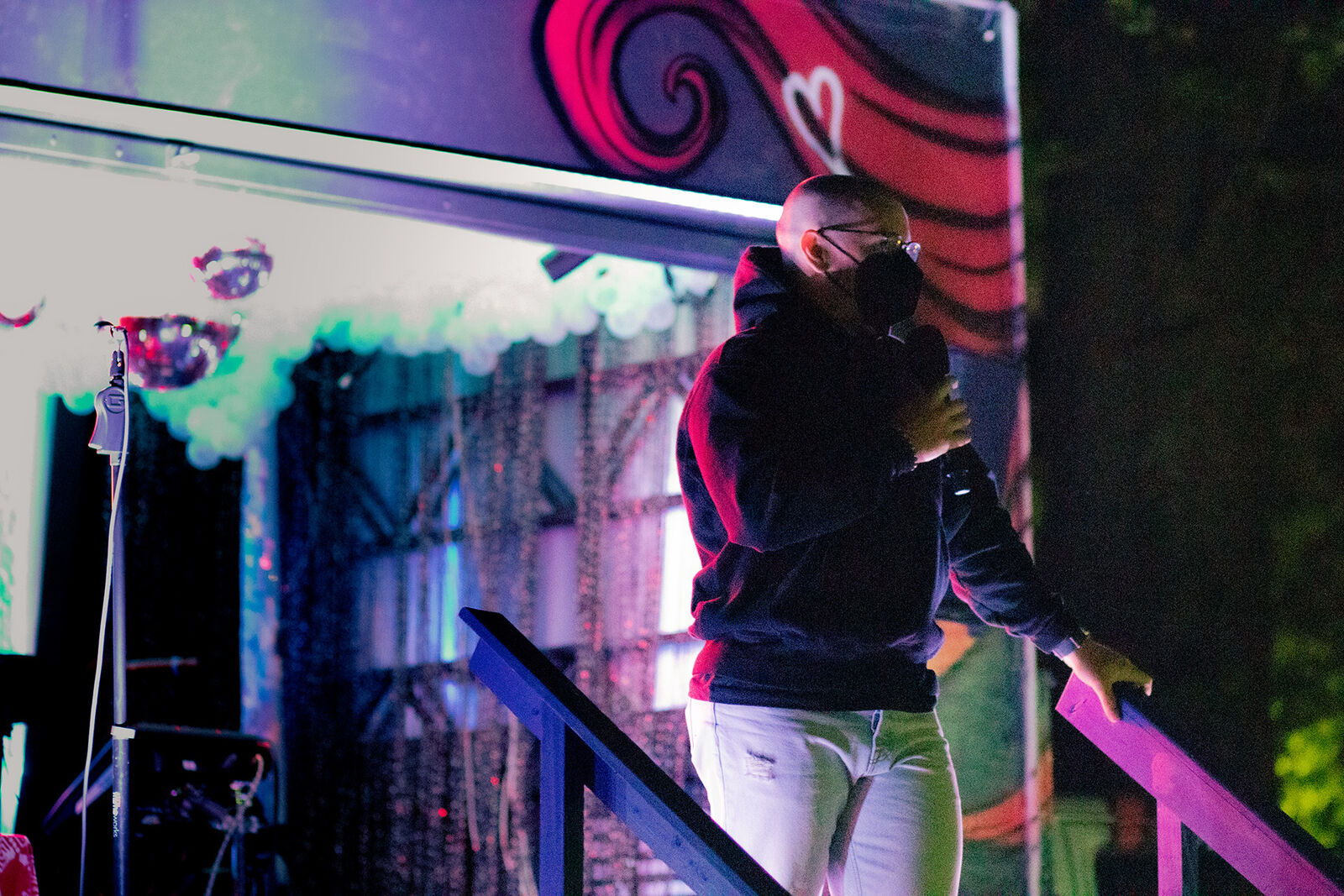 The Beardmobile is a big, gay mobile performance unit, glitterfully outfitted for socially-distanced performances and political actions. With neon LED lighting, high-powered speakers, a 6-foot retractable stage, and room for a three-piece band, the 15-foot box truck is not only stunning, but versatile. The Beardmobile Love Tour is a series of pop-up performances produced by The Bearded Ladies Cabaret and presented in partnership with a host of incredible local partners from May 1–30, 2021.

Philadelphia Contemporary is one the stops on the Love Tour, presenting an evening of spoken word, music and film in Vernon Park inspired by our podcast Love Jawns: A Mixtape. Performers include poet Ursula Rucker, DJ Junior aka Dr. Bruce Campbell Jr., filmmaker Wren Rene, and Anthony Martinez-Briggs/US and Jordan McCrae of ILL DOOTS.
​
Photography by Eddie Einbender-Luks.
A short documentary Filmed by Aiden Un with Natasha Cohen-Carroll Beardmobile Directed by John Jarboe Hosted by US aka Anthony Martinez-Briggs Produced by Cat Ramirez Curated by Yolanda Wisher & Philly Contemporary Featuring Dr. Bruce Campbell Jr. aka DJ Junior and Ursula Rucker with the artists, technicians, and staff of the Bearded Ladies Cabaret, the Beardmobile, and Philadelphia Contemporary
About the Participants
​
ILL DOOTS
​ILL DOOTS has always and will forever be a body of change. Since their inception at University of the Arts in 2009, this musical collective of individuals has each brought their own lifetime of artistic influences and experiences into the fold to contribute to the group's timeless and genre-defying music.  Hailing from all over the United States but unified under the undeniable grit and soul of Philadelphia, the band currently consists of six members; US - Emcee, Elle.Morris - Vocals, Scott Ziegler - Bass, Jordan McCree - Drums, Andrew Nittoli - Keys, & Simon Martinez - Guitar.  From energy shifting live performances to commissioned theatre works and educational workshops, three studio albums and countless mixtapes, plus six national tours to date—to deny ILL DOOTS' output, social justice advocacy, and relevance to the culture would truly be a disservice to the community that helped make it possible. Every member strives to be a pillar in their community, especially in their work as teaching artists embodying the acronym behind the whole brand: ILL- I Love Living & I Love Learning. 
​
BRUCE CAMPBELL AKA DJ JUNIOR 
Bruce Campbell Jr., Ph.D. also known as DJ Junior is an Associate Professor in the School of Education at Arcadia University in suburban Philadelphia. Throughout his career, Dr. Campbell has focused on embedding relevant issues of diversity and social justice into his practice, scholarship, and service in the education field. He highlights experiences of underrepresented groups so that professionals and institutions can serve these communities more effectively. Dr. Campbell teaches courses in educational leadership, organizational change, urban education, social justice, cultural competency, international musicology, qualitative research methods and program evaluation. Besides his teaching, research and service, Dr. Campbell also runs his own independent record label, Record Breakin' Music. Additionally, for almost 20 years he co-hosts his weekly radio show Eavesdrop Radio on WKDU 91.7FM in Philadelphia and also DJ's locally, nationally, and internationally.
​
WREN RENE​
Wren Rene is a cinematographer and second-generation storyteller. He has worked on projects for The New York Times, BET, and acclaimed directors Ted Passon and Madeleine Hunt-Ehrlich. Wren's work has been exhibited at installations in New York, Philadelphia, New Orleans, and beyond. His central interest is in creating humanist portraits that move the viewer to find commonality with the subject. He is most driven by collaborative projects that pull viewers out of their comfort zone and into a place where dynamic and radical thought can take place. Wren makes work from a deep desire to better understand self and others in relation to the complicated webs of intersectional identities.
​
URSULA RUCKER
Poet, recording artist, and revolutionary Ma'at Mama, Ursula Rucker is a certified veteran of the global music and poetry scene. For nearly 3 decades, Rucker has used her fiery prose and invigorating imagery to excite and inspire listeners around the world. In addition to her performance on HBO's Def Poetry Jam, Rucker has established herself as a top-tier recording artist. Her solo albums are brimming with power and wide-ranging musical diversity, including Supa Sista (2001), Silver Or Lead (2003), Ma'at Mama (2006), Ruckus Soundsysdom (2008), She Said (2010), and No Stranger Here, her 2011 collaboration with Shubha Mudgal and Business Class Refugees. Rucker has built an equally impressive catalog as a collaborator, working with everyone from The Roots, 4Hero, Jazzanova, Louie Vega, Doodlebug of Digable Planets; and many more. A versatile artist, Rucker can be heard on dancefloors across the world, as the voice of many House and Dance music classics.