The Parlay: Birdsong
Curated by Yolanda Wisher & V. Shayne Frederick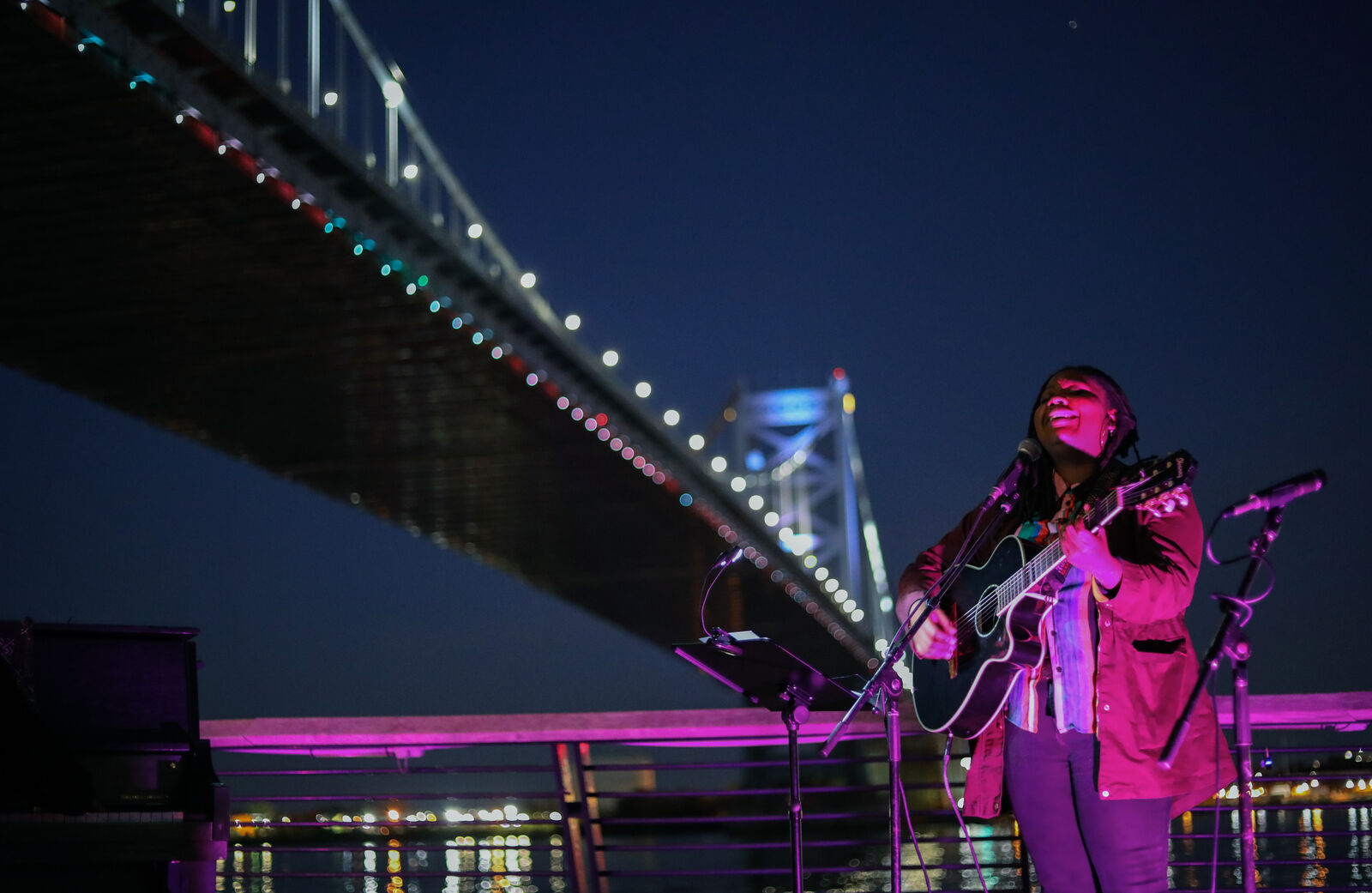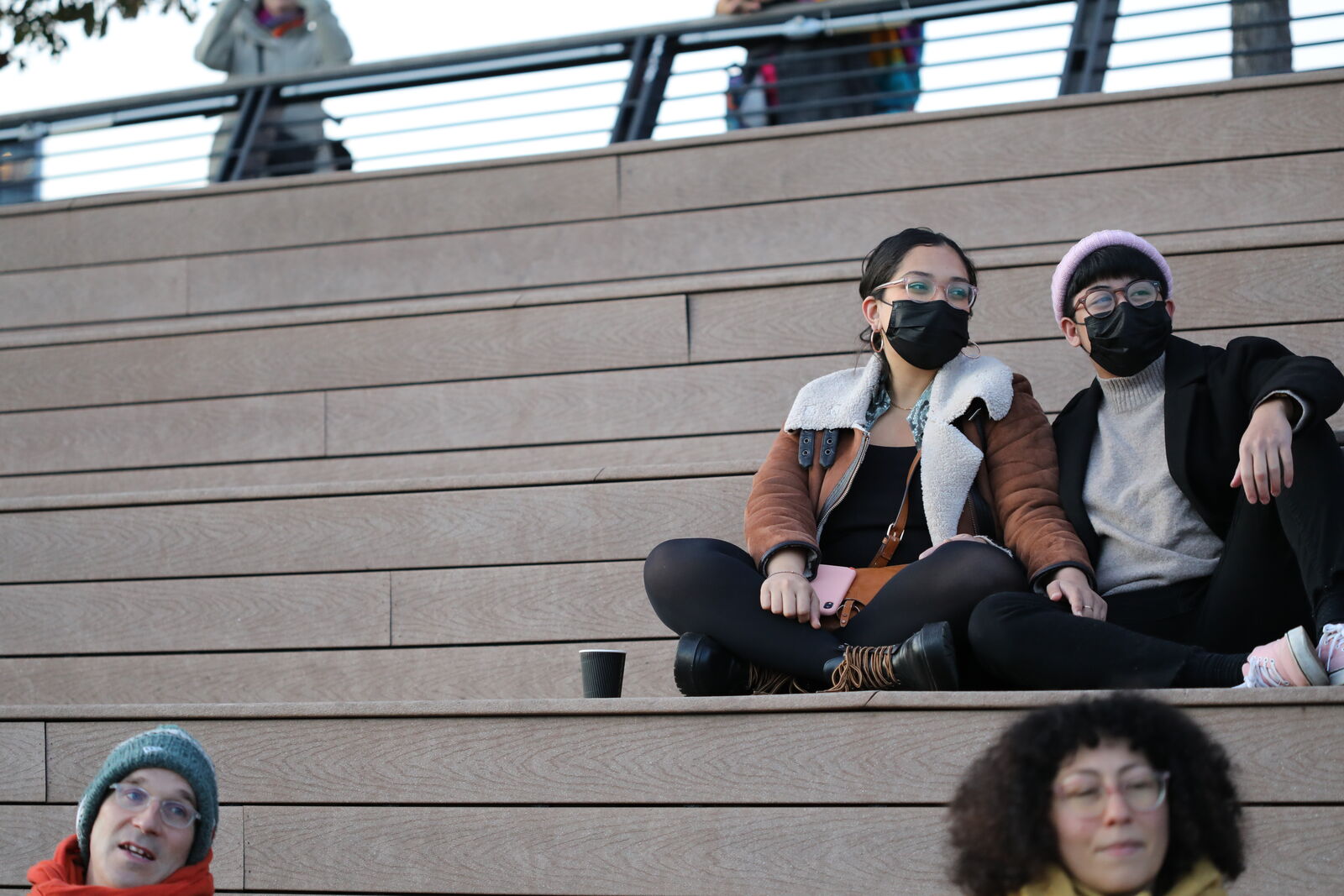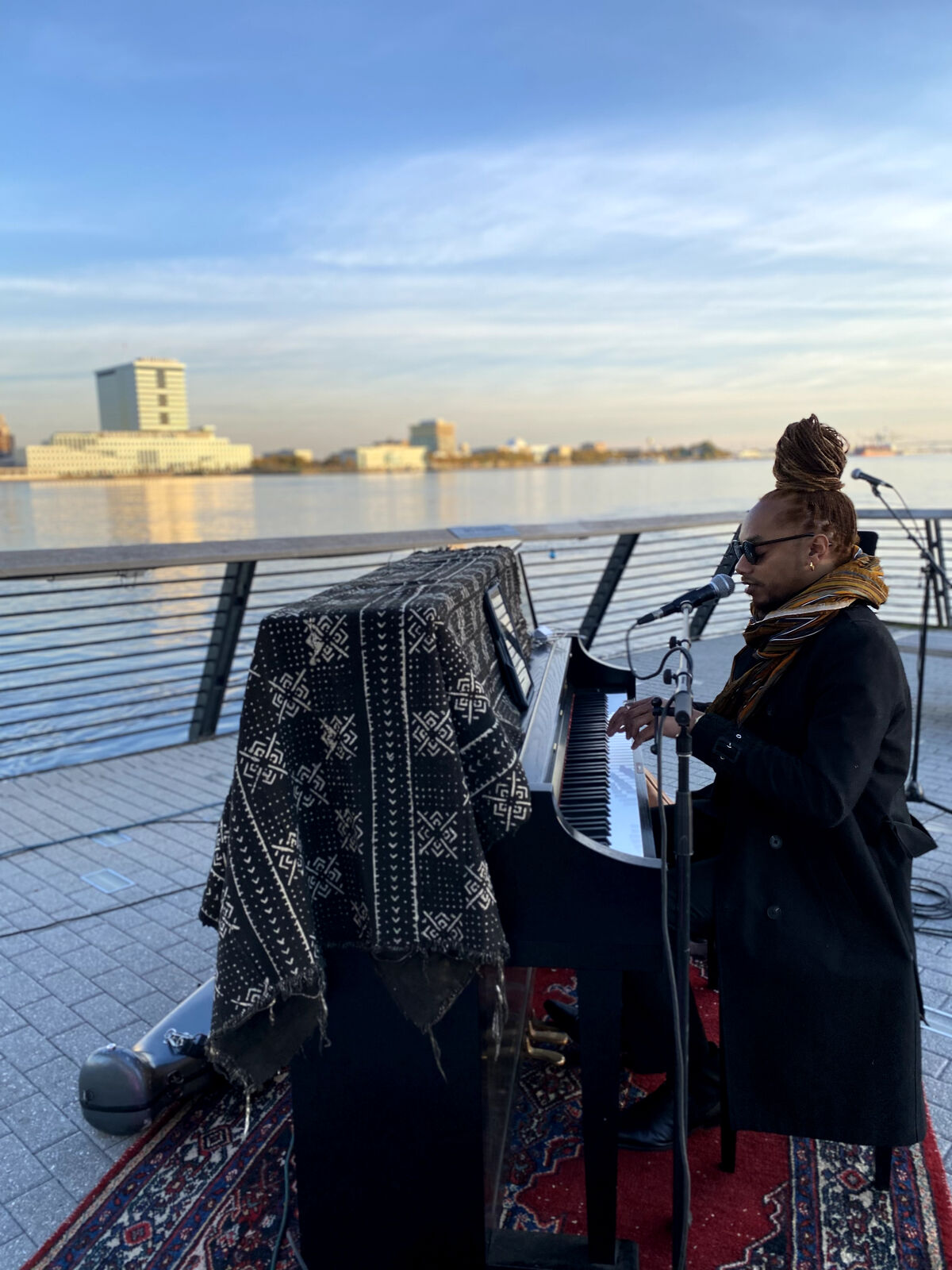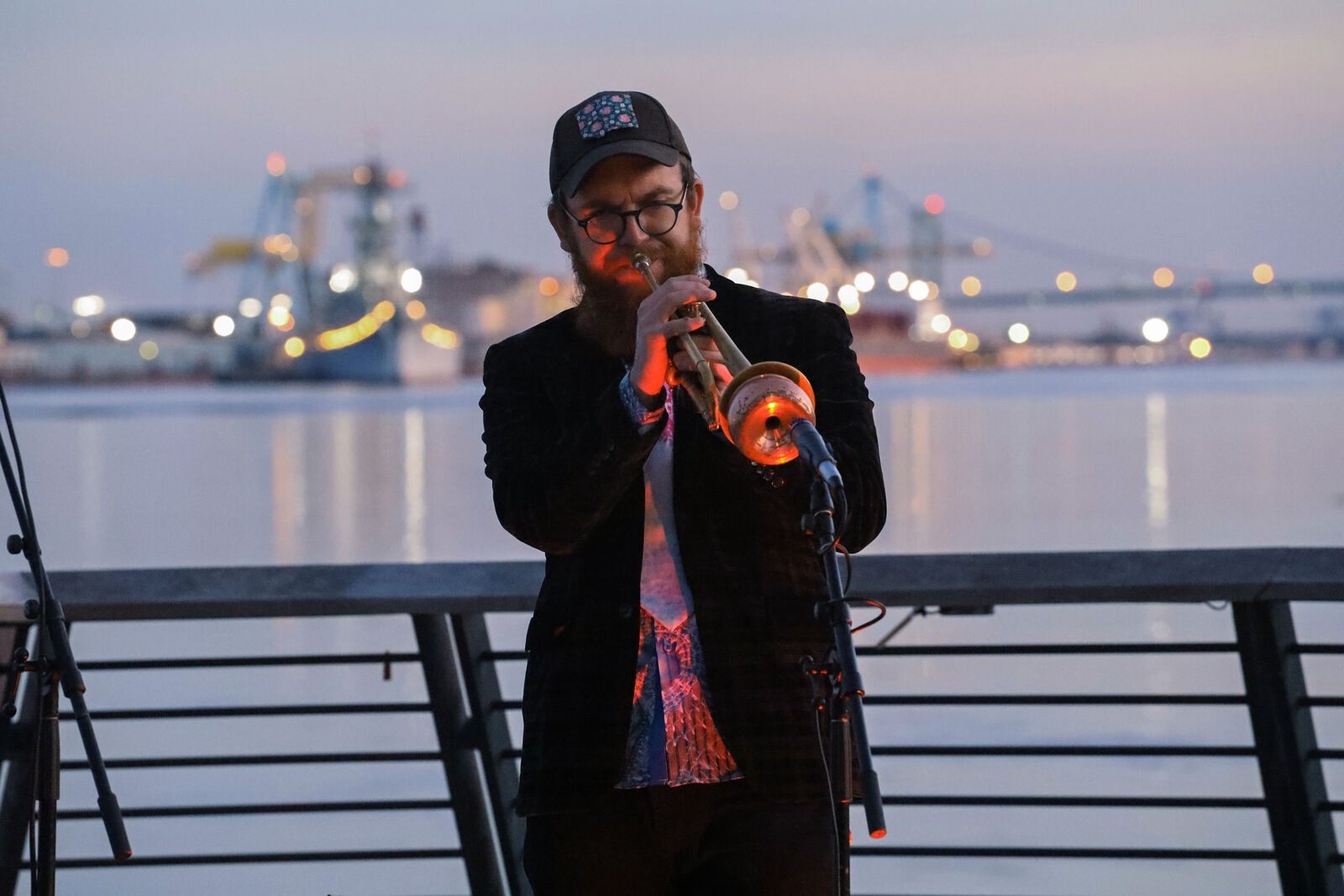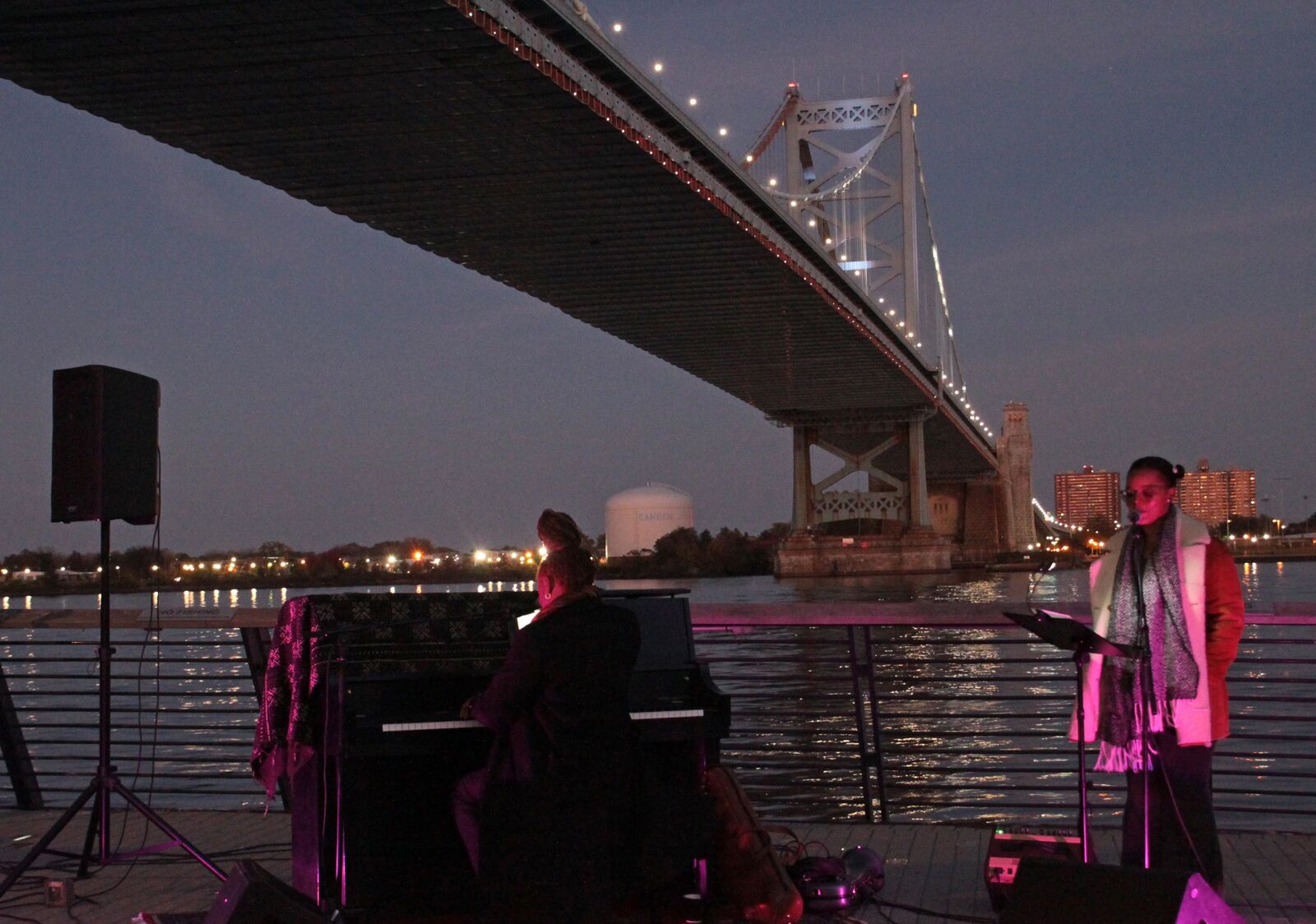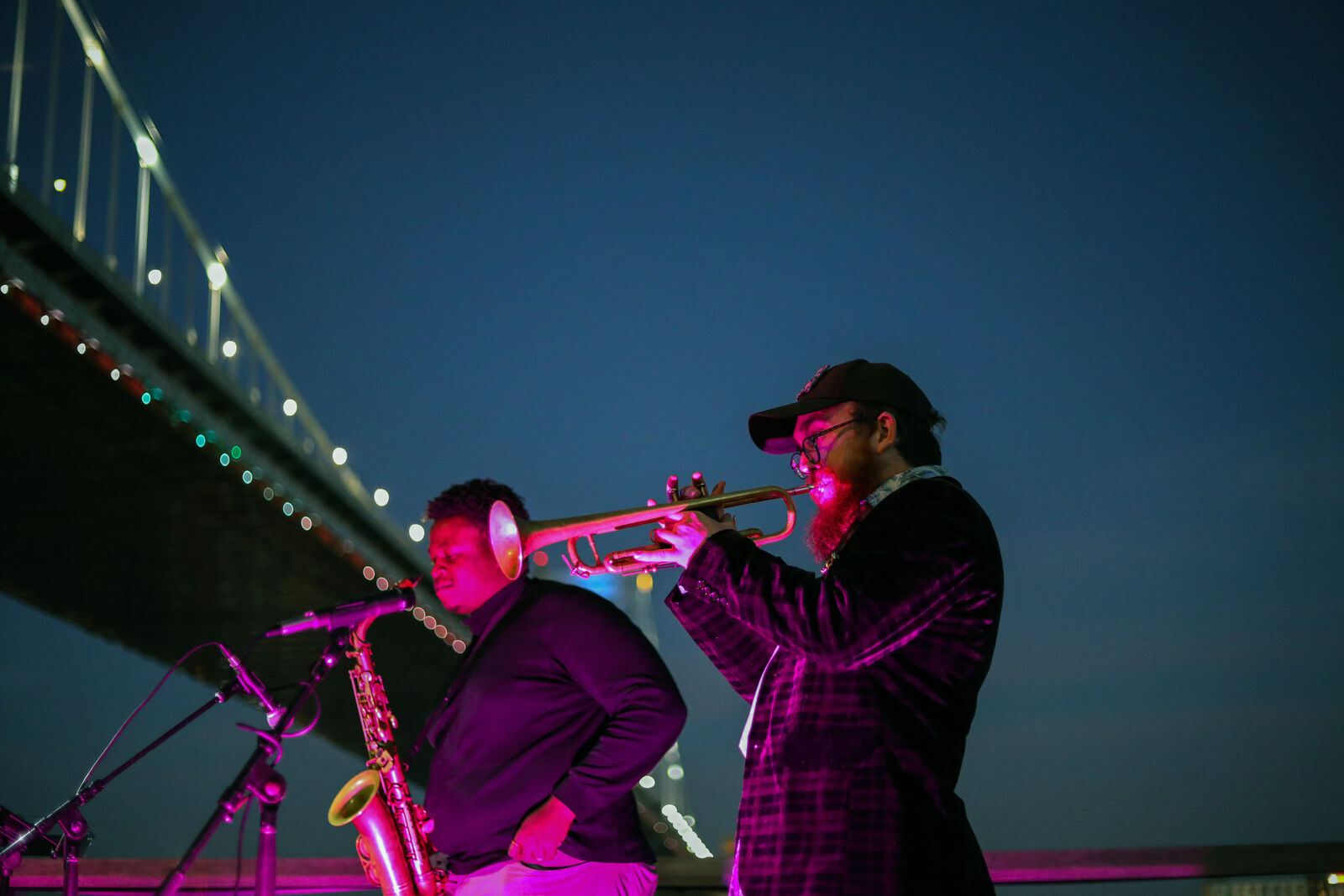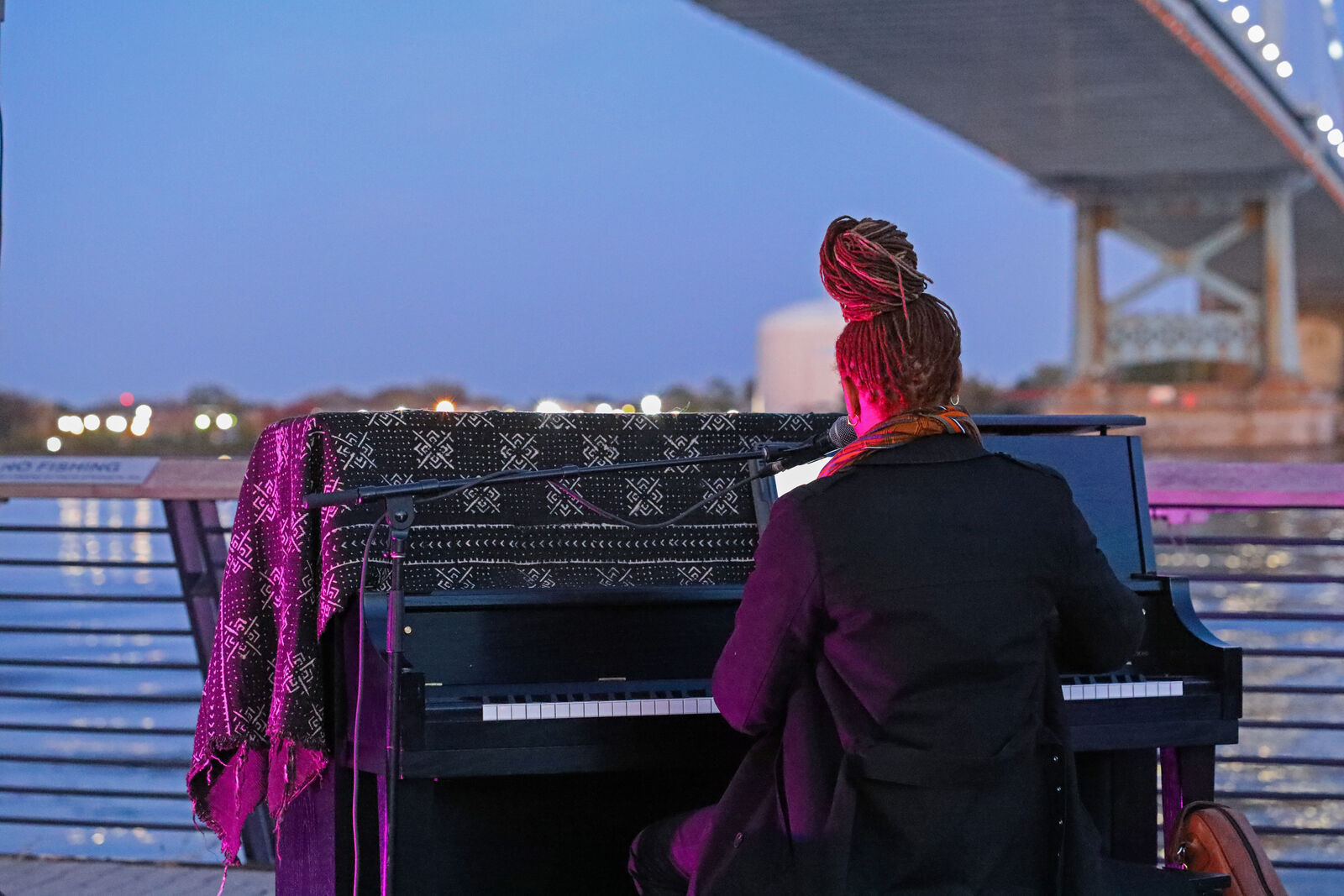 par·lay /ˈpärˌlā,ˈpärˌlē/ verb. to chill or to have a discussion
The Parlay is a seasonal series of music performances in public spaces during happy hour.
At locations around the city, Frederick converses and performs with a diverse cast of musicians over cocktails provided by Art in the Age. Attendees receive two drink tickets, a limited edition keepsake, and a curated playlist.
"Birdsong," the first event in the series, will take place outdoors at Race Street Pier featuring Frederick (vocals/piano), Paul Giess (trumpet), Talie (guitar/vocals), and Mervin Toussaint (sax/flute). Their performances will respond to Tracy Emin's sculpture A Moment Without You on the pier. ​
Photos by Dominique Nichole and Janet Parrish.
COVID-19 Safety Protocols
This event will be held outdoors. Masks are required and may only be removed when eating and drinking. 
V. Shayne Frederick
With performances spanning two decades. V. Shayne has been featured at TEDx, NPR's Jazz Night in America, John Coltrane Jazz Festival, Center City Jazz Festival, the Piton International Film Festival, and Musikfest, with headline appearance at Minton's Harlem, South Jazz Parlor, Philadelphia Museum of Art, Kimmel Center for the Performing Arts, Suzanne Roberts Theater, World Café Live, and Long Beach Island Foundation, among a multitude of places where music lives.
Cited by the Broad Street Review as "one of the region's busiest and best jazz singers," V. Shayne has been appointed "one to watch" and a "shining light" by All About Jazz. He has performed regularly with Ruth Naomi Floyd's Frederick Douglass Jazz Works (as orator) and former Philadelphia Poet Laureate Yolanda Wisher & the Afroeaters (as keyboardist/arranger and vocalist). His vocals are featured on recent recording projects by Kendrah Butler-Waters, Nicholas Krolak, Paul Giess, and Tony TNT Jones. Following his debut CD Lovesome and three subsequent EPs, Gleaming, Evergreen, and Blacklight, he is recording a forthcoming album.
Paul Giess
Paul Giess is a trumpet player, music maker and educator living in Philadelphia. Paul aims to use music and performance as a tool for community building and bearing healing messages. Paul's musical practice is rooted in the jazz tradition, as seen in his recorded work as a leader, but his musical taste is adventurous as he looks to bring new perspective to old ideas. In addition to his performance practice, Paul is the Education Coordinator at the Philadelphia Clef Club of Jazz and Performing Arts and is a collaborating Teaching Artist making music with adults with developmental disabilities at the Center for Creative Works. Paul's most recent album Hymn's Vol. 1 was released in August 2021 on Ropedope Records. Paul's debut album U Suite U was self-released in 2015. Paul can be found performing and recording as a side musician with an exciting cast of musicians, including Monnette Sudler, V. Shayne Frederick, Yolanda Wisher and the Afroeaters, Son Step, Outside Sound, Sonic Liberation Front, Dr. B's Groove, Rosemeat and Tubey Frank. Hear more of Paul's music at https://paulgiessmusic.bandcamp.com/.
Talie
Talie is a Philadelphia based singer-songwriter, podcast host, and writer originally from Port-au-Prince, Haiti. Her music, a mixture of Haitian folk and soul music, is a testament to the two cultures that have shaped her as an artist and woman. Accompanied by her trusty guitar, Talie sings to honor a rich and difficult past and to present hopeful visions for the future for anyone searching for peace. Talie recently released "Solèy Midi," a twinkling collection of original compositions and Haitian folk songs chronicling a journey to find the sun. "Solèy Midi" is available on all major music purchasing and streaming platforms.
Mervin Toussaint
Mervin Toussaint is an active saxophonist, composer, and producer in the Philadelphia area. With his roots in the Haitian church, Mervin has branched out to include jazz, R&B, neo-soul, and other contemporary styles in his musical voice. Regardless of the situation, Mervin aims to pay homage to the greats that came before him while still maintaining his originality. Mervin does all this and more in his debut EP "Another Name For Everything," which he released in December 2020. Mervin has also performed with a wide array of poets, singers, rappers, and spoken word artists. You can often find him playing at different venues in the city, including SOUTH Jazz Kitchen, Chris's Jazz Cafe, Dahlak Paradise, The Free Library, and Paris Bistro as a leader and sideman.