Commonwealth
Curated by Kerry Bickford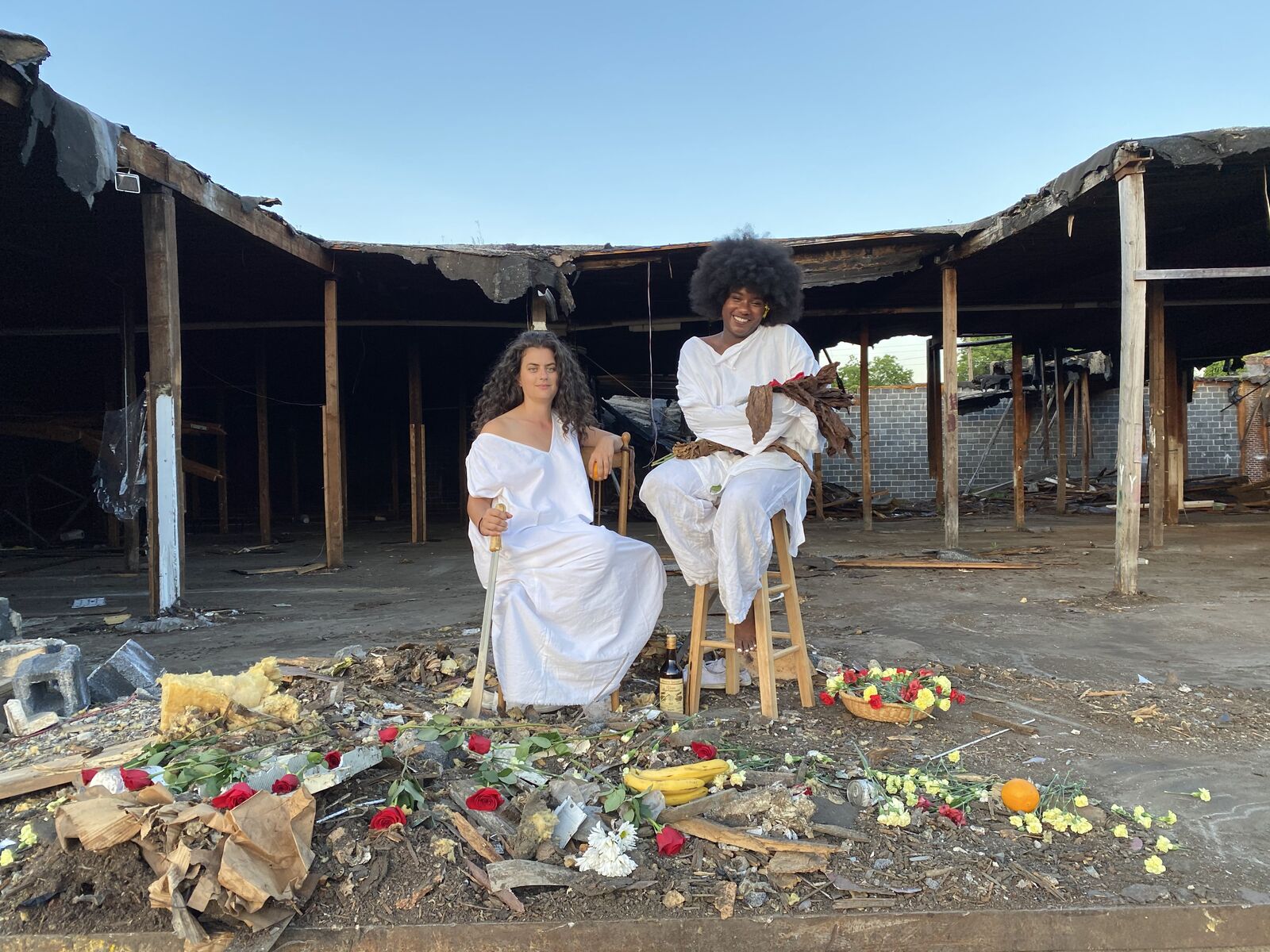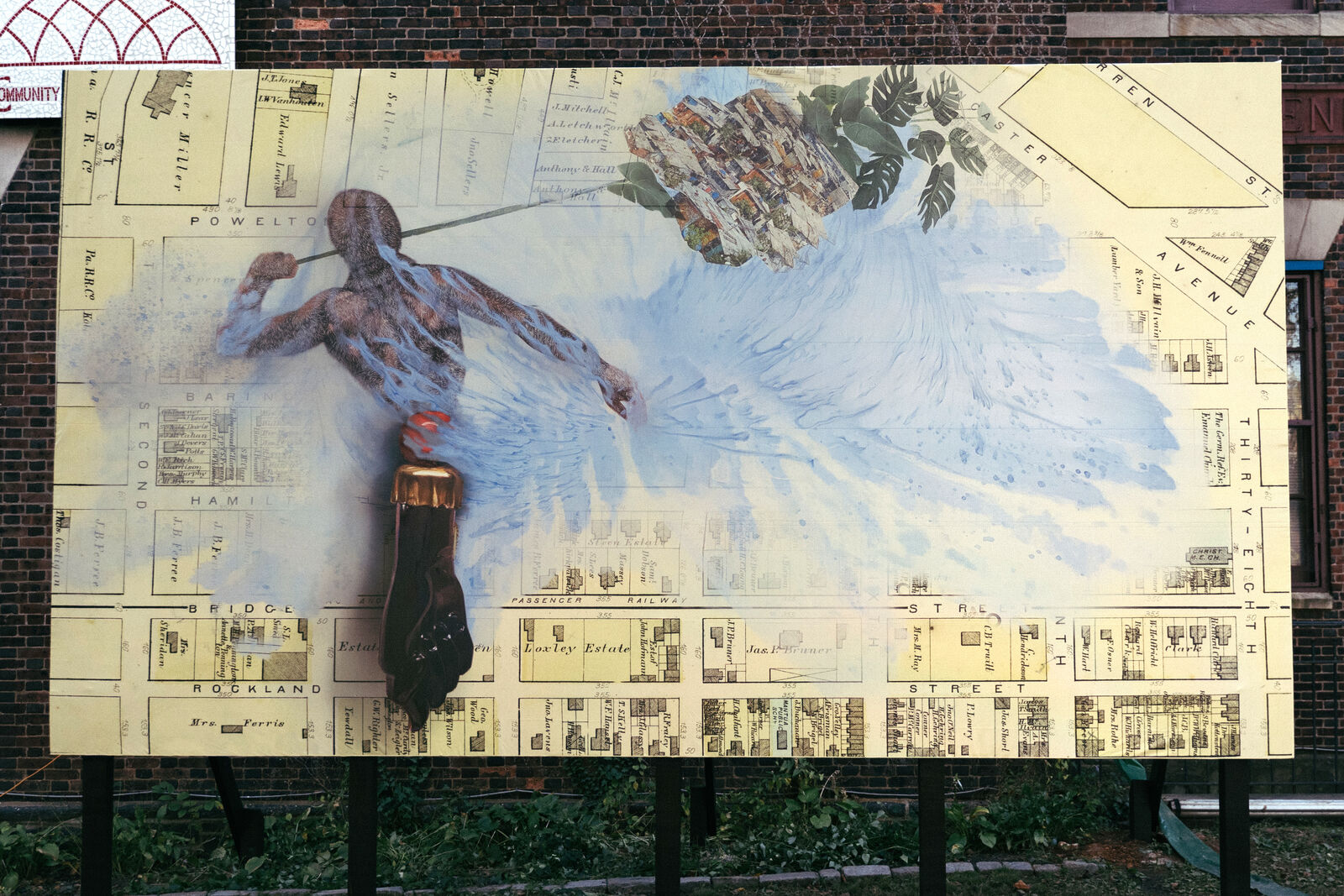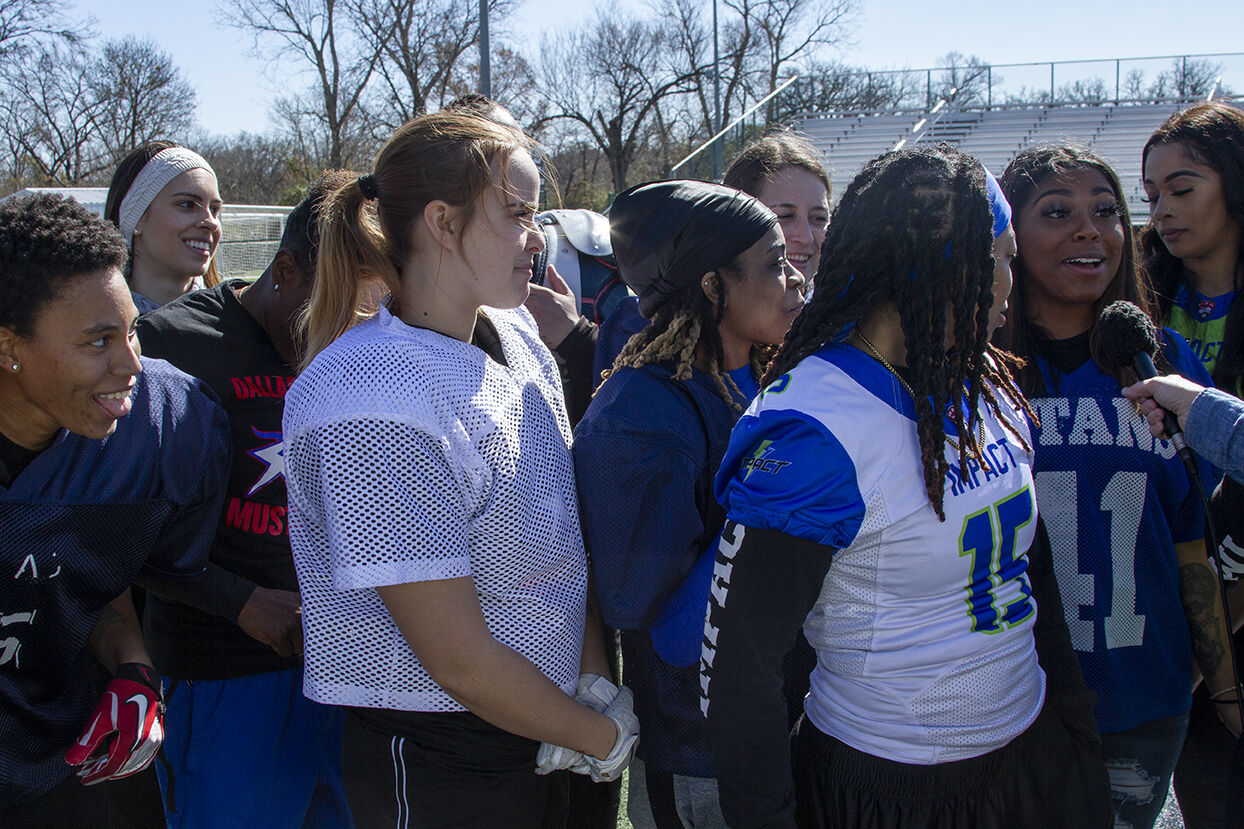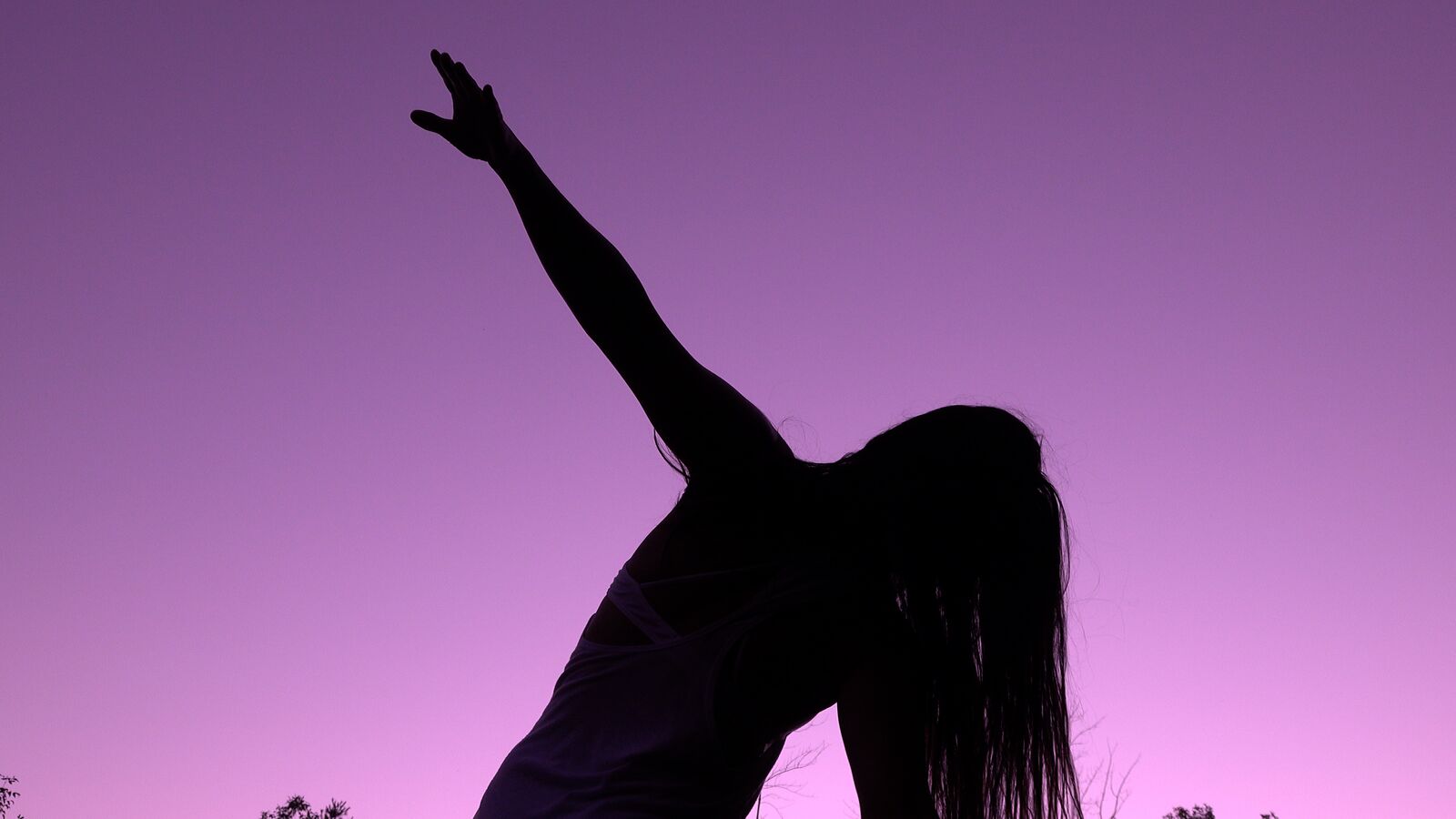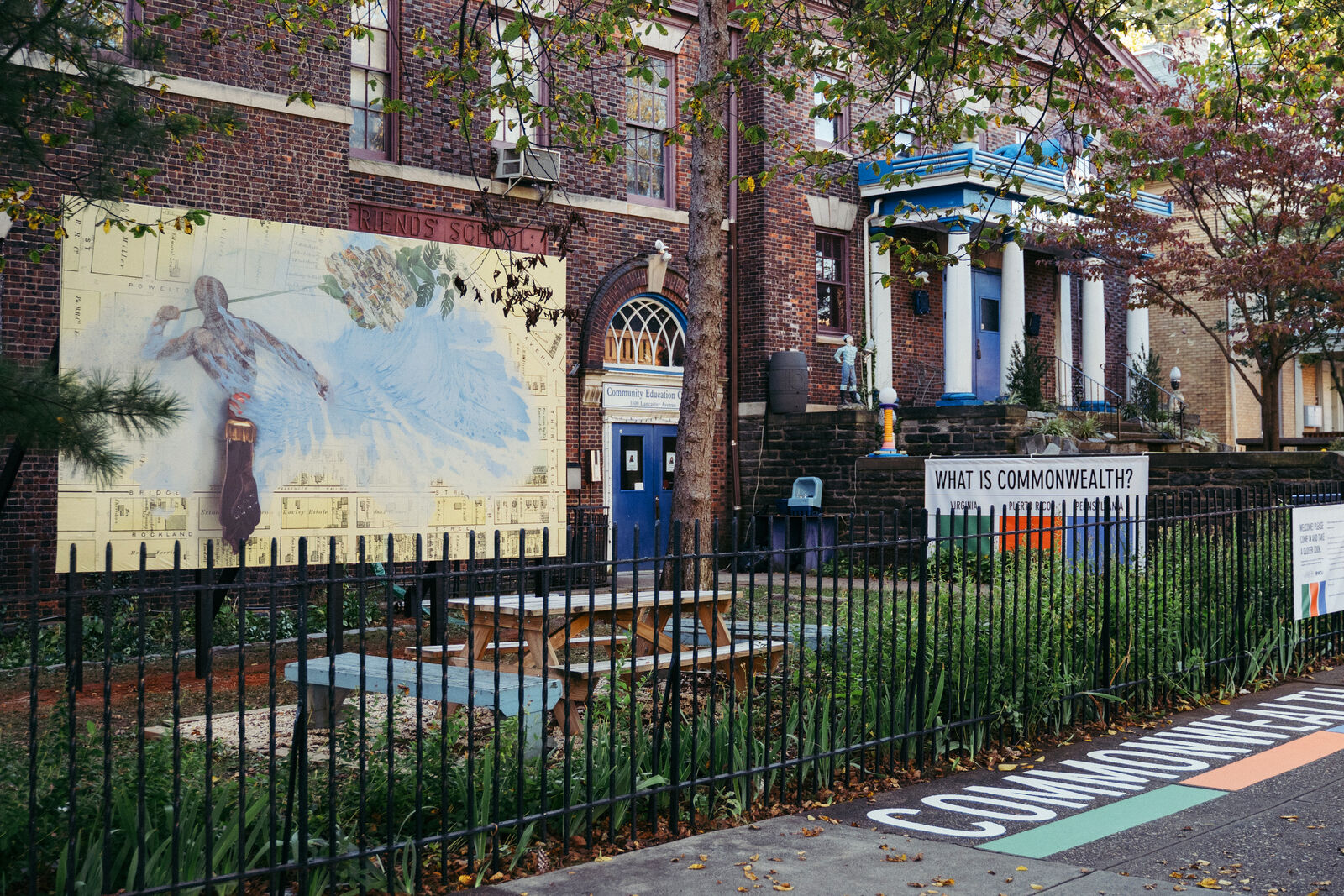 What is commonwealth? The United States of America can be described as many things but "a place where people hold wealth in common" would not be one of them. If it isn't wealth then what do we hold in common? Can we redefine "wealth" and redistribute it in ways that foster greater well-being for all? Essentially: can we draw on the collective power embedded in the term "commonwealth" while, at the same time, recognizing its connection to exploitation and colonialism?
Our project started as a simple line of questioning. Curators from three institutions, each based in a US political territory designated as a  "commonwealth," chose to think together about what that term actually means. In this partnership among Beta-Local (San Juan, PR), the Institute for Contemporary Art at Virginia Commonwealth University (Richmond, VA), and Philadelphia Contemporary (Philadelphia, PA)—we set out to investigate the word's history, its utopian potential, and its limitations. 
Over the course of the fall of 2020, Commonwealth will be presented in each of the 3 cities in a variety of different mediums. The Philadelphia presentation of Commonwealth will feature:
cw hero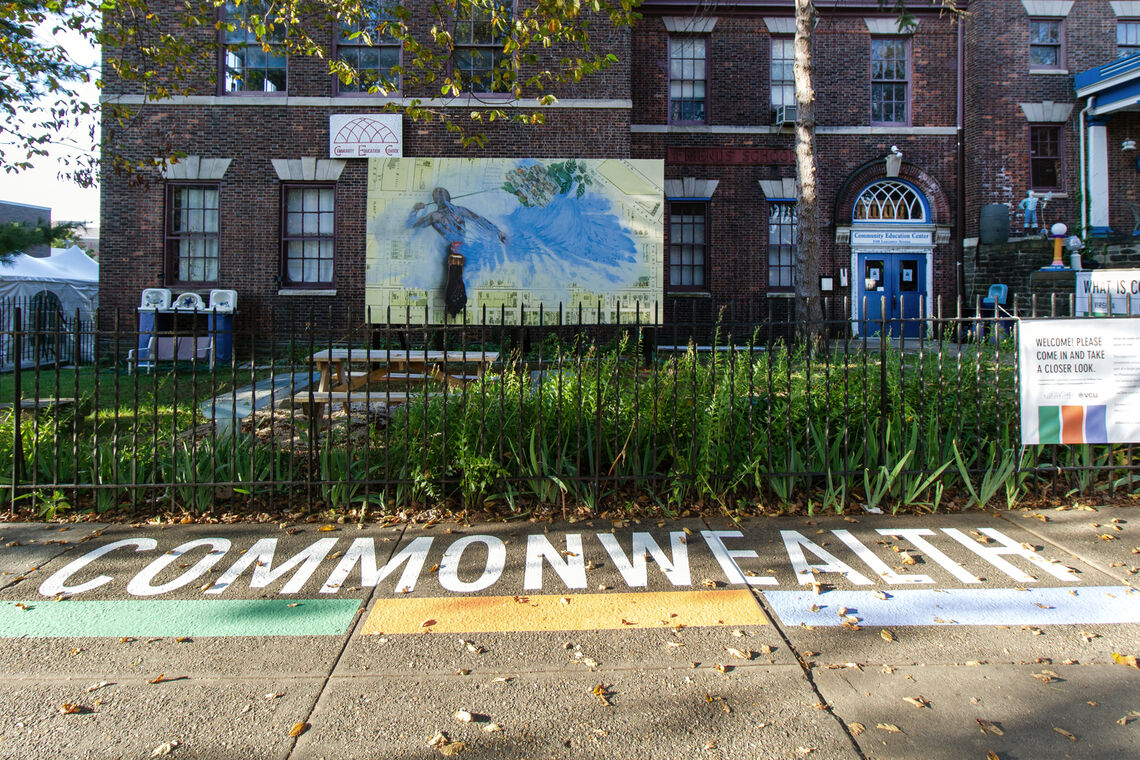 1. A newly-commissioned billboard by artist Firelei Baez. The billboard will feature a high-resolution reproduction of a new painting by Baez, in which she overlays painted imagery over historic atlas plates from various periods of West Philadelphia's history. The billboard will be on view outside the Community Education Center at 3500 Lancaster Ave from 9 AM-10 PM daily, opening October 15, 2020 and closing January 10, 2021.
2. Three issues of the Commonwealth digital publication, to be released serially in November and December 2020 and January 2021. Designed by San Juan-based studio Tiguere Corp.
3. A series of banners illustrated and designed by Noa Denmon, and commissioned by the Commonwealth Community Council. The banners will be installed on lightposts along Lancaster Avenue from 34th St to 40th St, and will be on view beginning October 15, 2020.
4. Commonwealth in Community (2020), a participatory program developed by the Commonwealth Community Council.
cw banners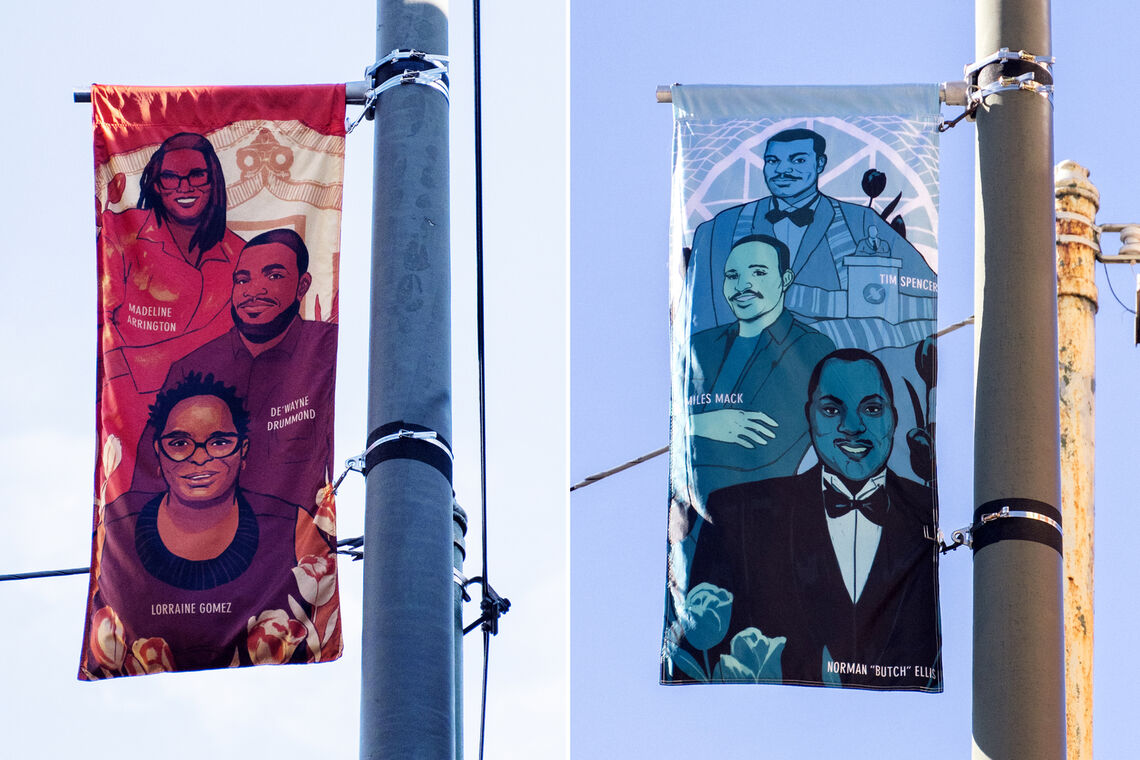 The United States of America began as a colony founded on land taken from indigenous peoples. Its revolutionary texts espoused the idea of life, liberty, and the pursuit of happiness—while embracing slavery and denying women the right to vote. In the nineteenth century the USA became an empire itself, and remains so through its ongoing colonization of Puerto Rico. How is one to swallow such massive contradictions?
Since 2018, the curatorial team has been meeting in our respective cities, considering these questions and formulating a collaborative project—one that would reflect shared values and commitments while respecting differences in our institutions, our contexts, and our perspectives. This work has been accelerated in 2020—a year that began with earthquakes in Puerto Rico and has continued with the historic impacts of the COVID-19 pandemic and the Movement for Black Lives. Now more than ever it feels essential to actively build solidarity across contexts, and to make space for collaborative critique and imagination without ignoring or smoothing over differences. 
In August 2019, Philadelphia Contemporary formed a community council that has been meeting monthly, guiding the development and focus of the Philadelphia presentation of Commonwealth, including commissioning two Philadelphia-specific projects. As part of their work, the Community Council helped to direct a substantial regranting initiative in which funds from the William Penn Foundation are supporting a number of local organizations in West Philadelphia.
Over the course of the fall of 2020, Commonwealth will be presented in each of the 3 cities in a variety of different mediums, including a bilingual, hybrid print + digital publication designed in San Juan, a substantial neighborhood regranting program and series of community-lead commissions in Philadelphia, and an indoor/outdoor exhibition in Richmond.
Commonwealth Publication
The Commonwealth digital publication is co-edited by the project curators and will be launched in three issues between November and January 2021, available here. The three bilingual volumes, anchored in the spirit of a miniseries or a pamphlet series, include networks of content linked to the Commonwealth project. Through this content, the project's collaborators approach their contexts, ideas, and feelings (many of these contradictory) about the term "commonwealth" in various ways and from multiple latitudes that are at times almost impossible to reconcile. ​
img 3405 jpg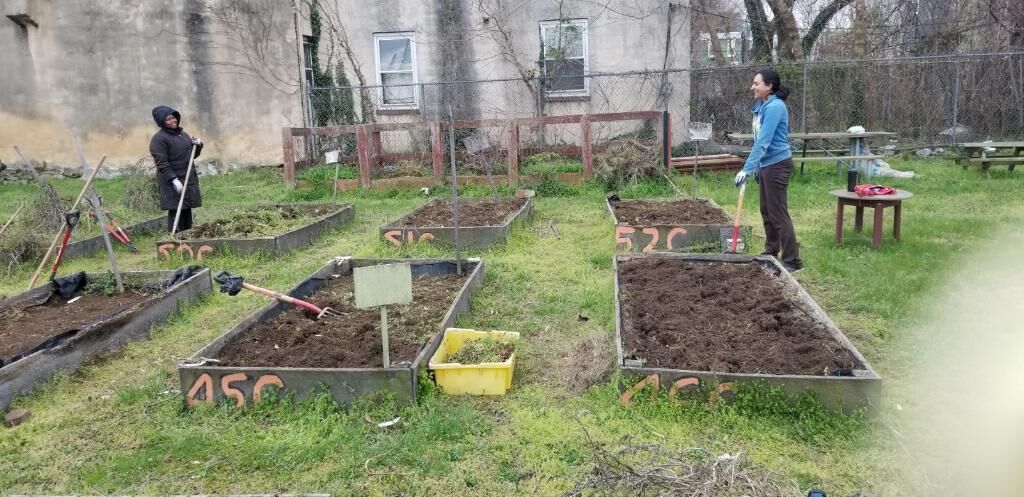 The Banners
The Commonwealth Community Council identified community leaders in the West Philadelphia Promise Zone neighborhoods to be recognized on a series of light pole banners spanning a portion of Lower Lancaster Avenue: De'Wayne Drummond, Madeline Arrington, Lorraine Gomez, Chuck Bode, Lucia Esther, Bettye Ferguson, Miles Mack, Norman "Butch" Ellis, Tim Spencer, Reverend Dr. Andrew Jenkins, Dr. Herman Wrice, Elsie Wise, Ellen Powell Tiberino, Abdul Rahim Muhammad, James Dupree, Cass Green, Rose Bryant, and Keith "Bibby" Bell.
In addition to honoring those individuals, there is also a banner dedicated to The Black Bottom and University City High School. The Black Bottom was a primarily Black neighborhood that was removed during a phase of Urban Renewal that allowed the University of Pennsylvania and Drexel University to expand into inhabited residential areas. University City High School, which was built as a part of that Urban Renewal phase, served the surrounding neighborhoods from 1971- 2013, and had an iconic mural honoring The Black Bottom on its walls.
Banner illustrations by Noa Denmon.
banner1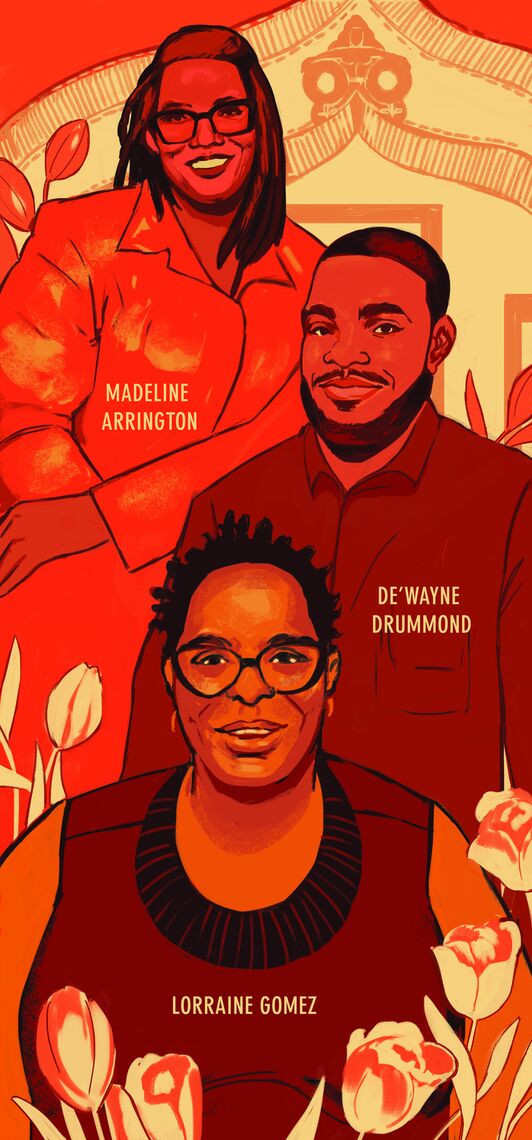 banner2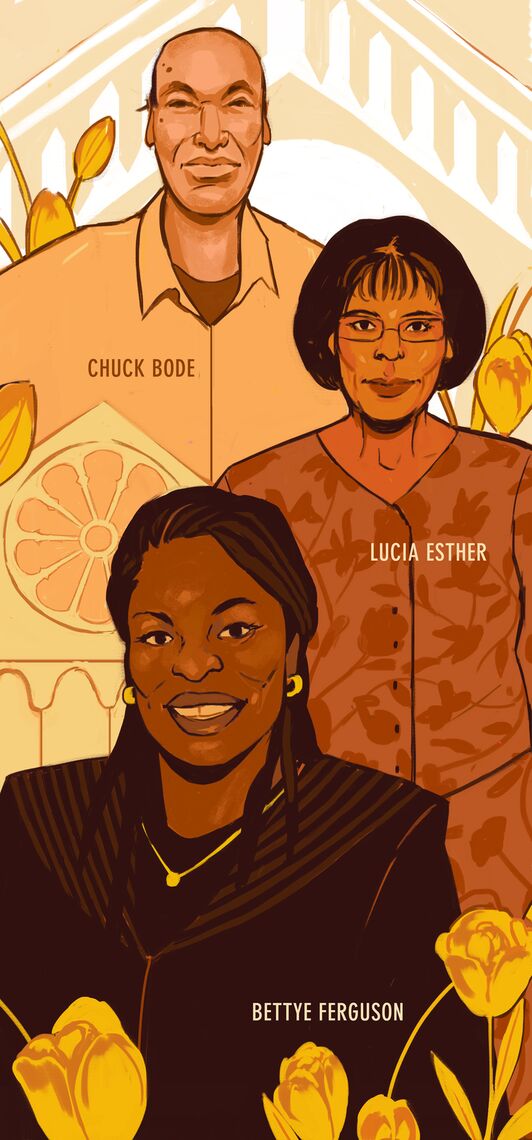 banner3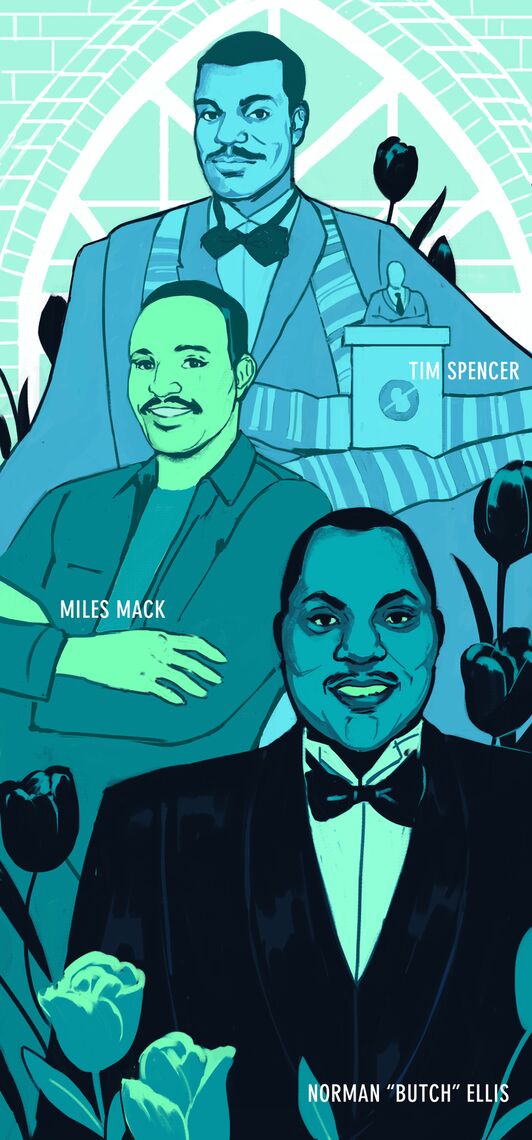 banner4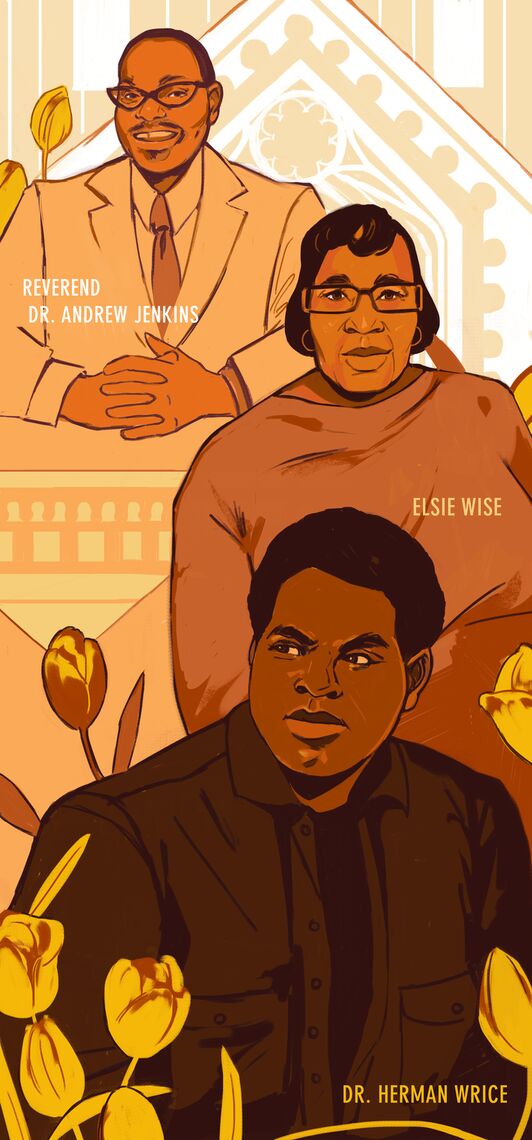 banner5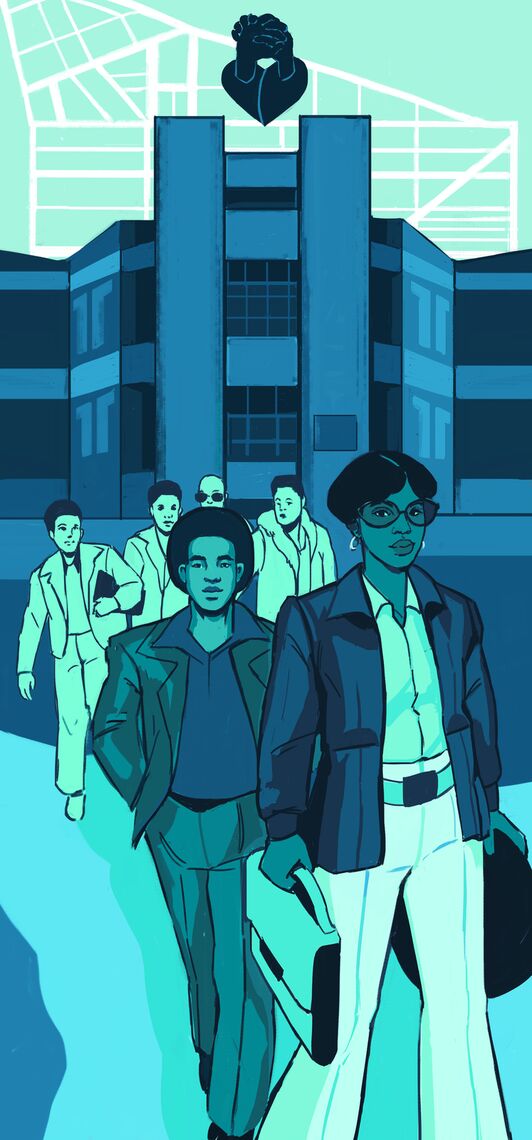 banner6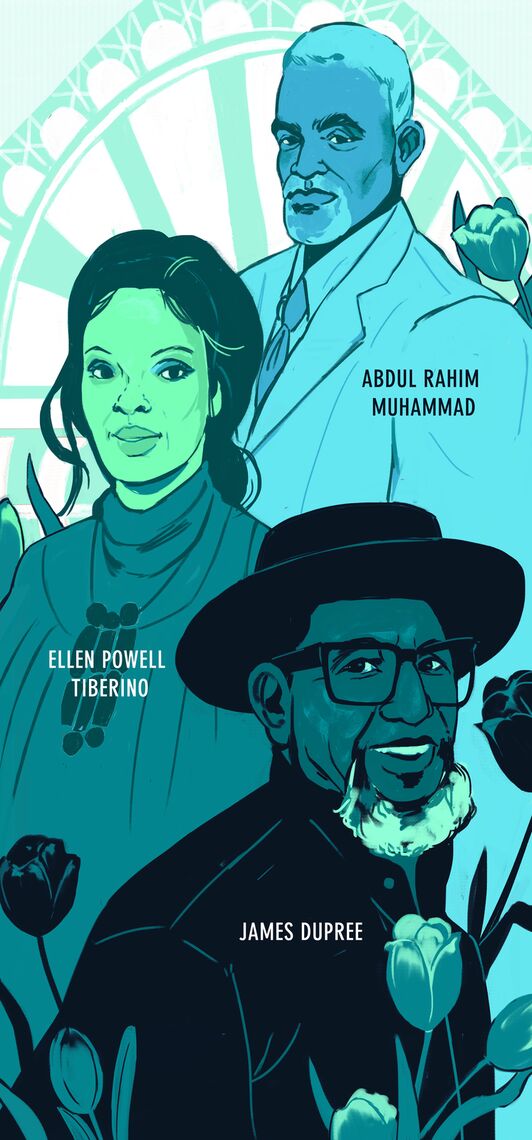 banner7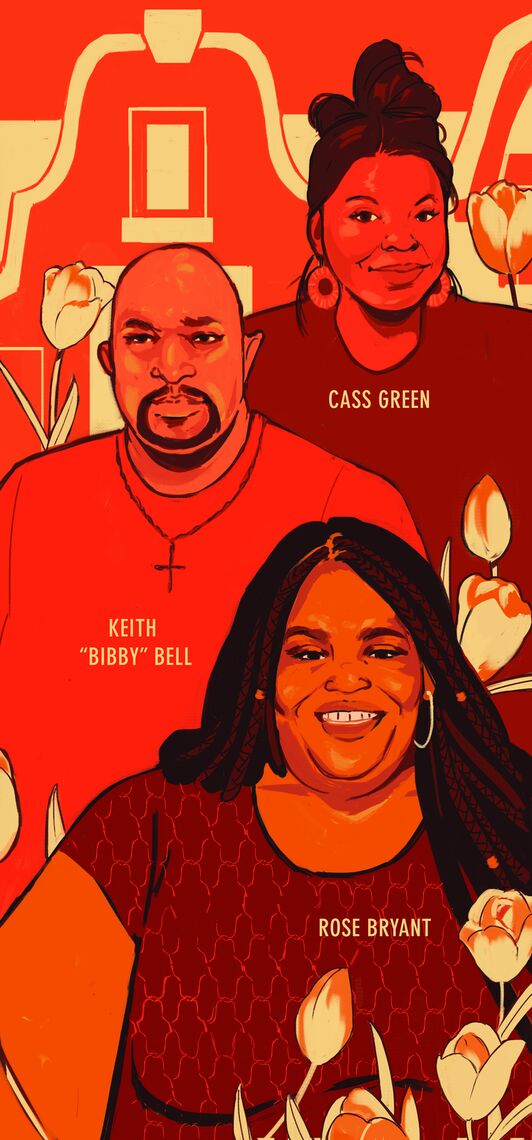 Commonwealth & Community
To further investigate "What is Commonwealth?", the Community Council asked people of all ages and backgrounds from the Greater Philadelphia area to submit photos of drawings and artworks that respond to the question: "What is Commonwealth? And where do you or do you not see the values of commonwealth in your community?"
Mantua Civic Association food distribution at Miles Mack Playground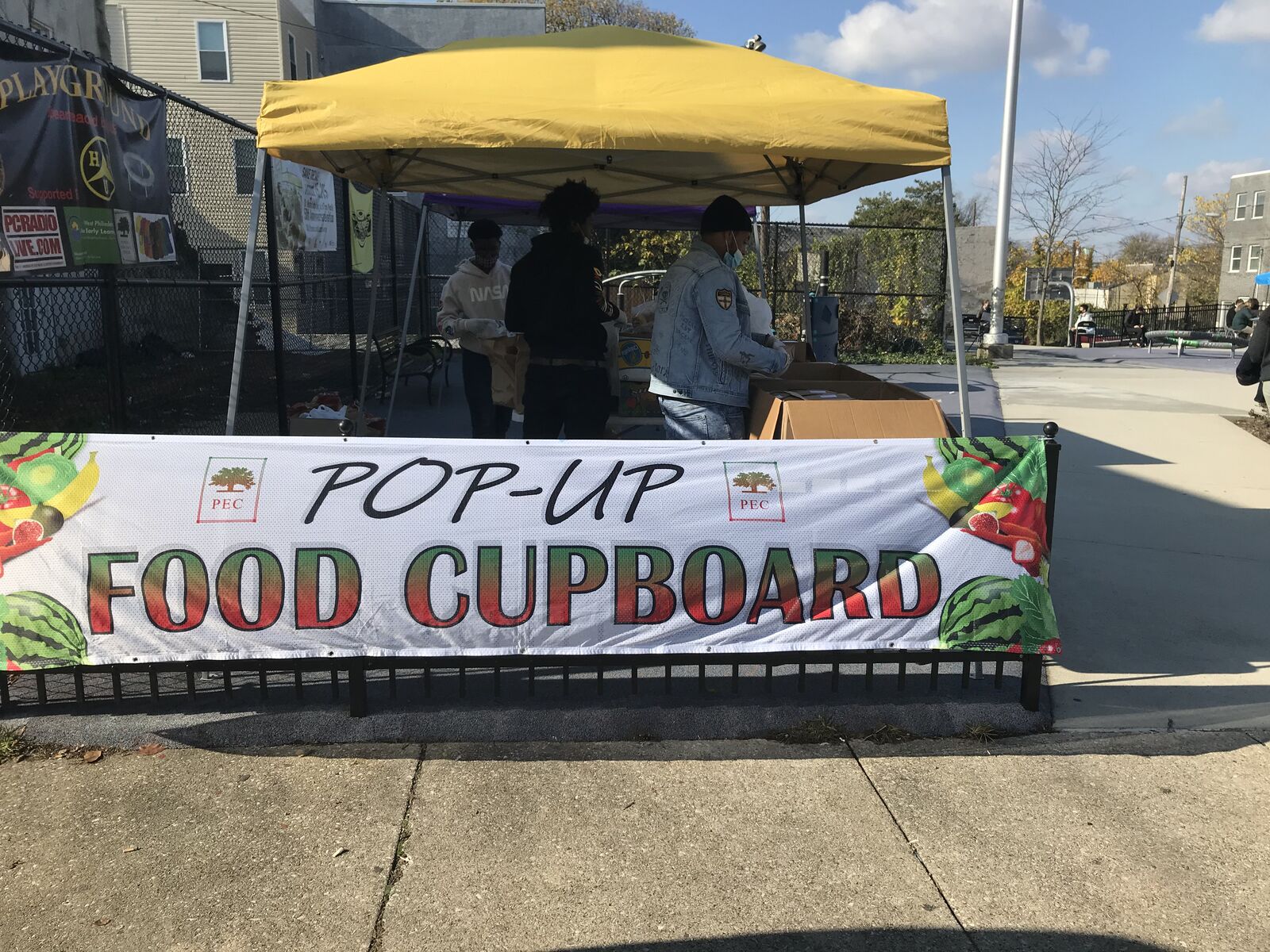 Because we all need to eat… we feed each other…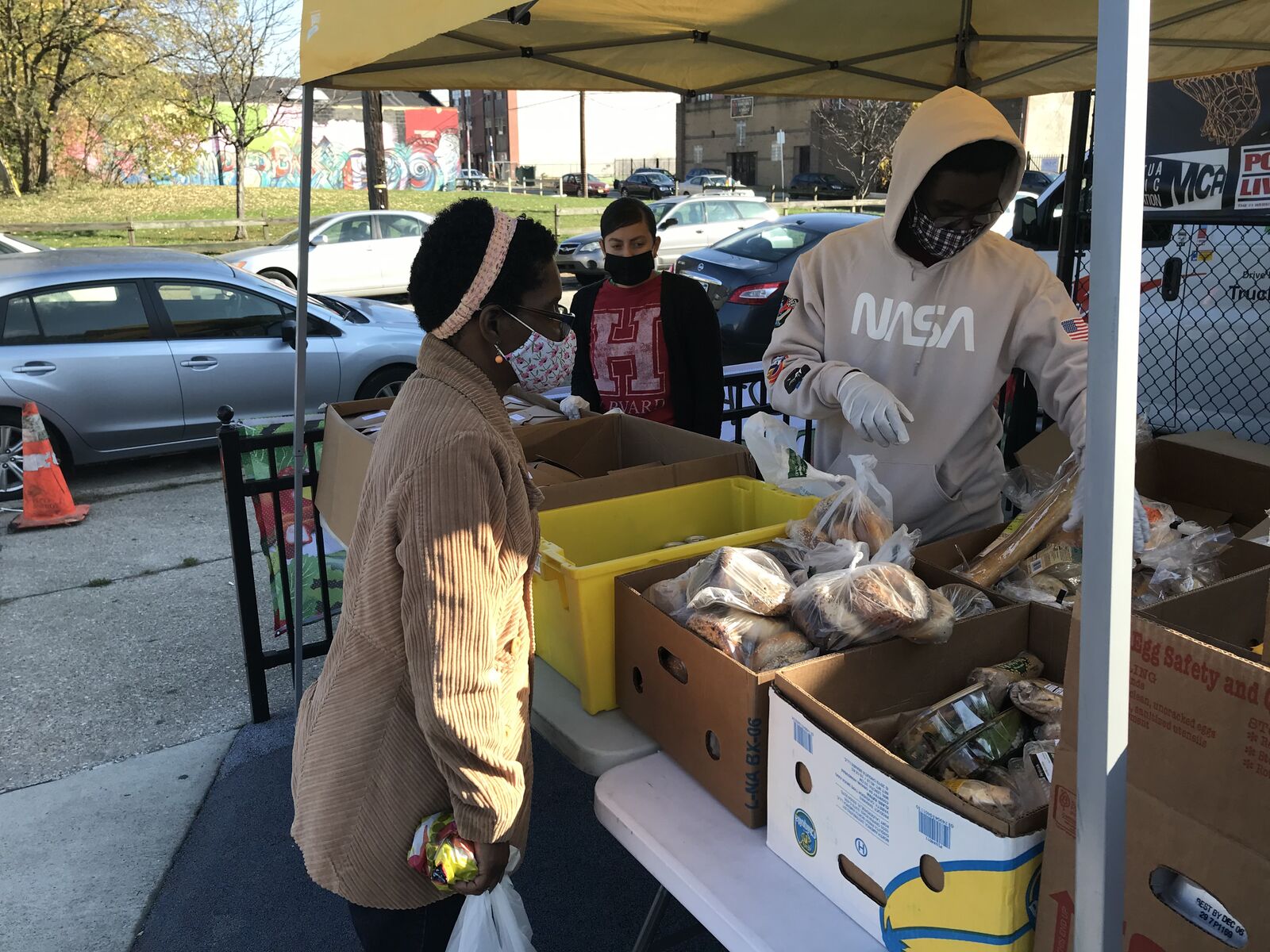 A strong commitment to inclusion and human rights activism. Photo of the Women's March 2020 —Crystal B. | Ardmore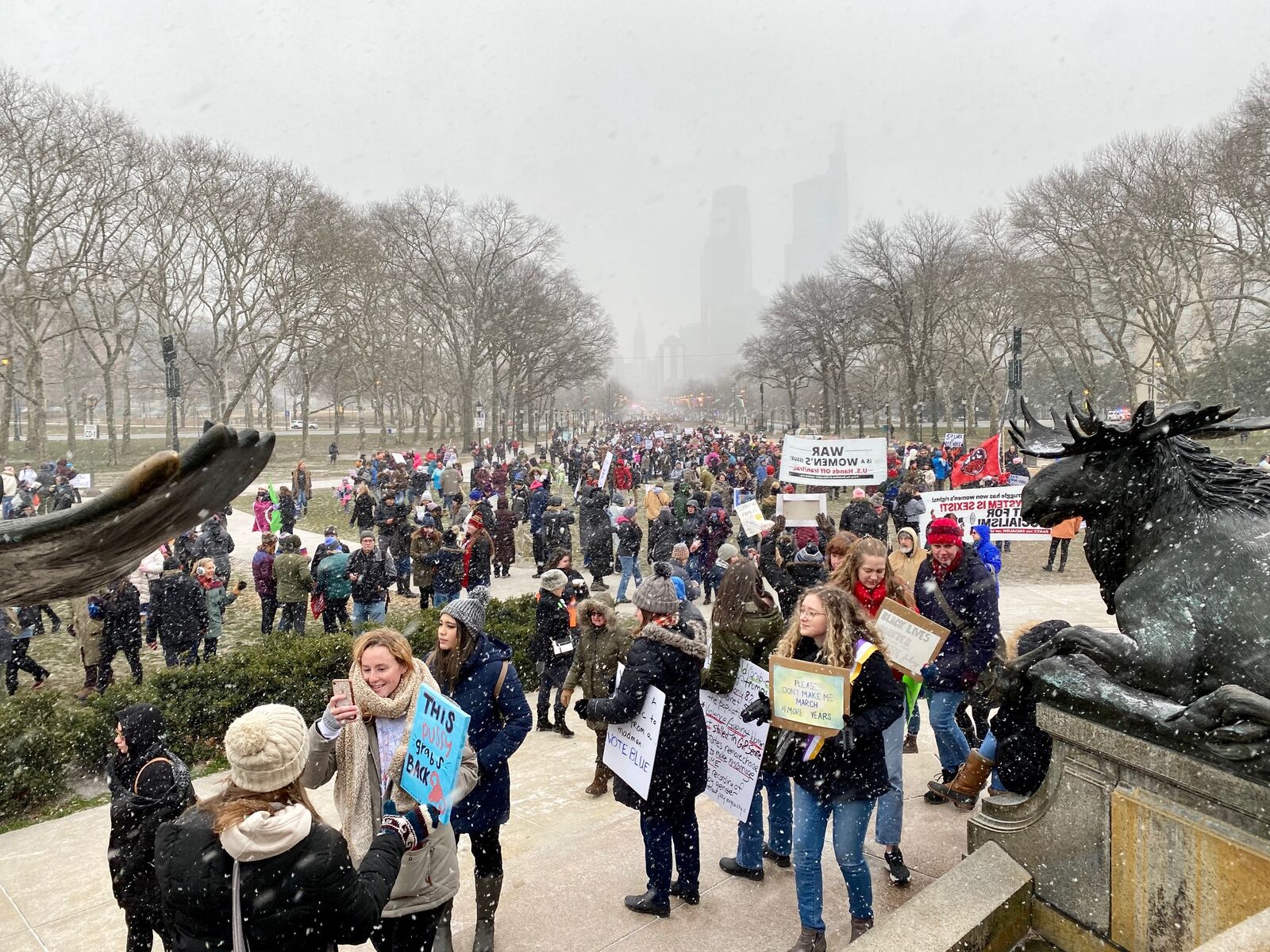 "Down Umbria Street: Morning" These beautiful landscapes are part of our commonwealth. –Elizabeth H., Manayunk
"Commonwealth Is Not Common"   –Barbara H. | West Philadelphia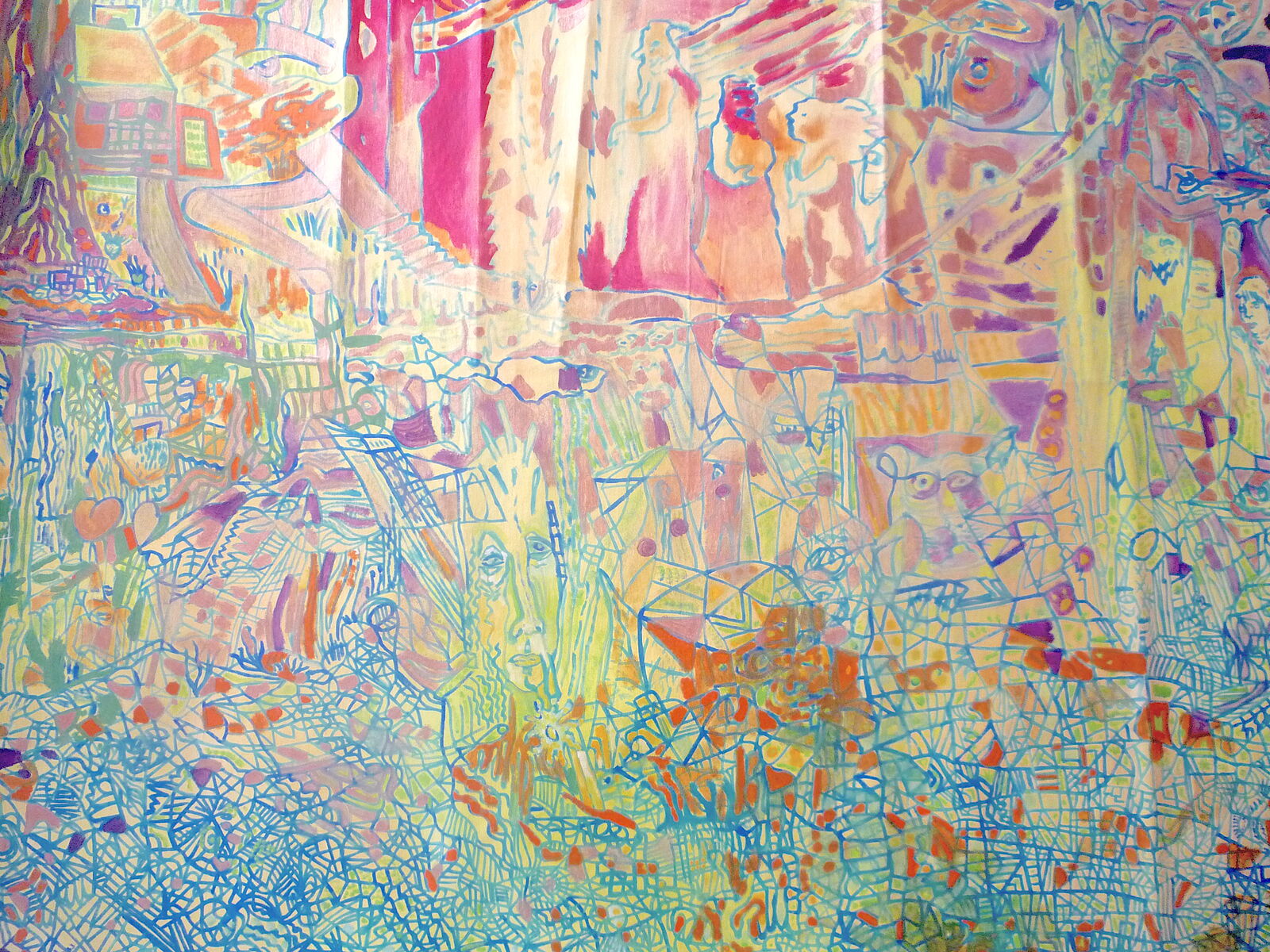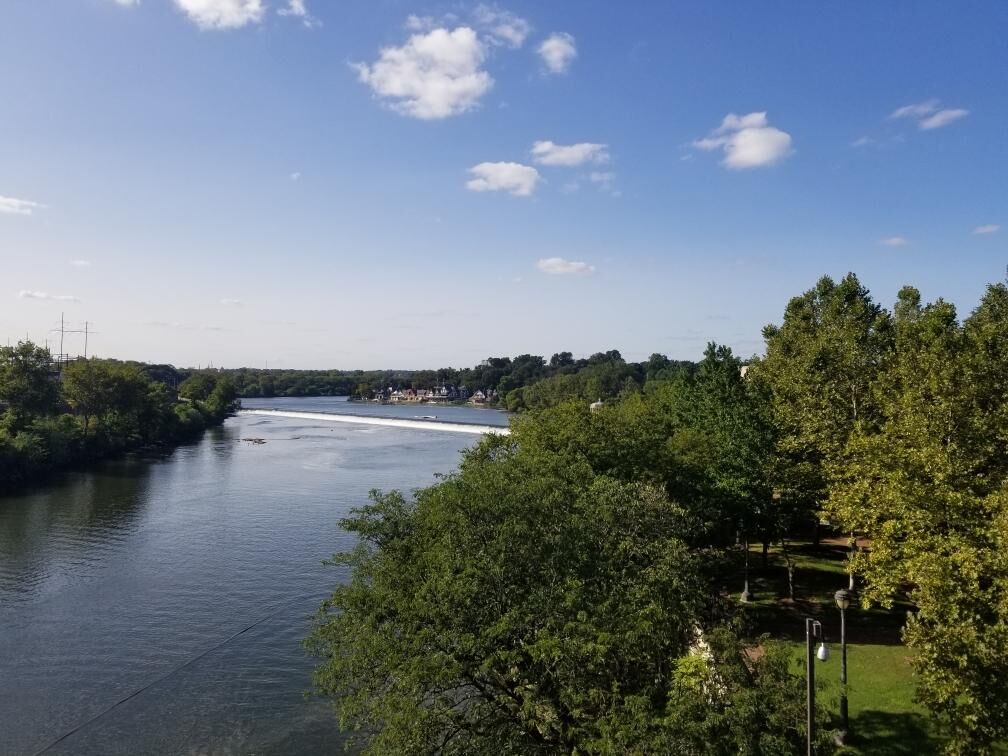 The murals that fill our city
People coming together on free land within the community to share in health and wellness via free yoga classes.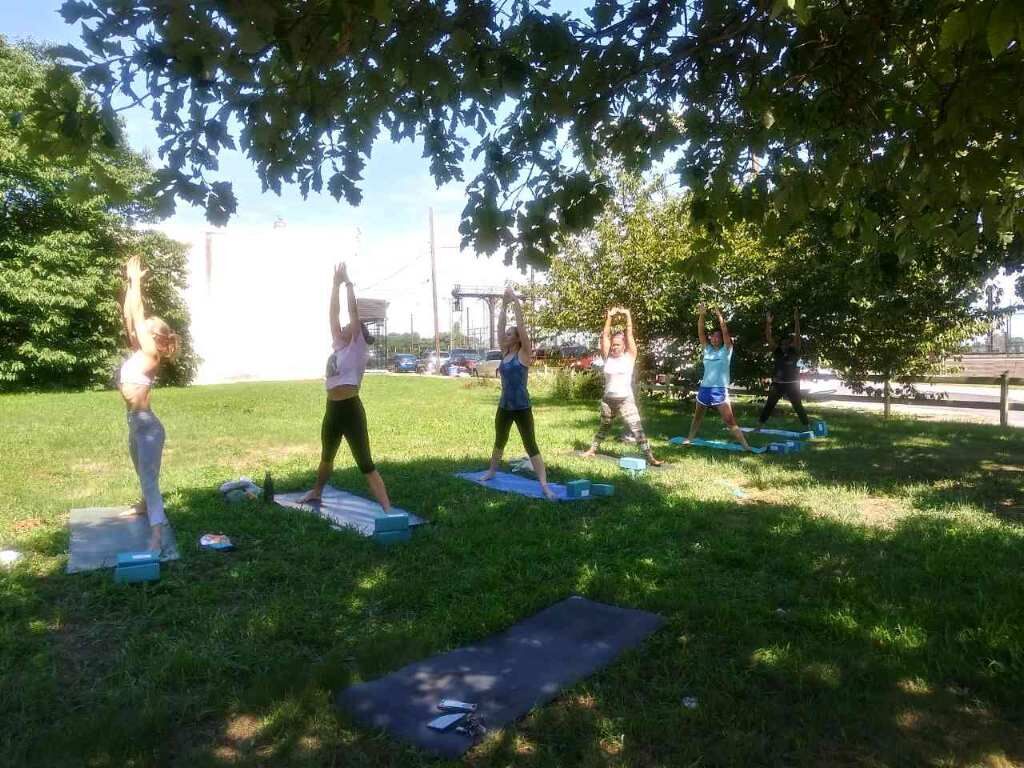 Community coming together to uplift and inspire the youth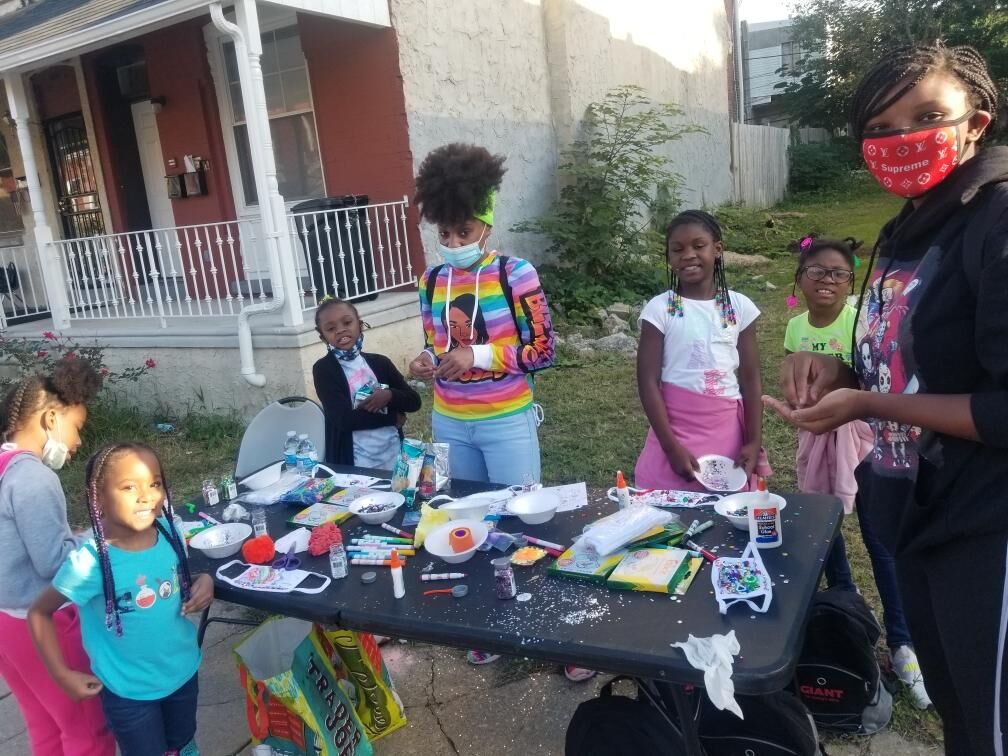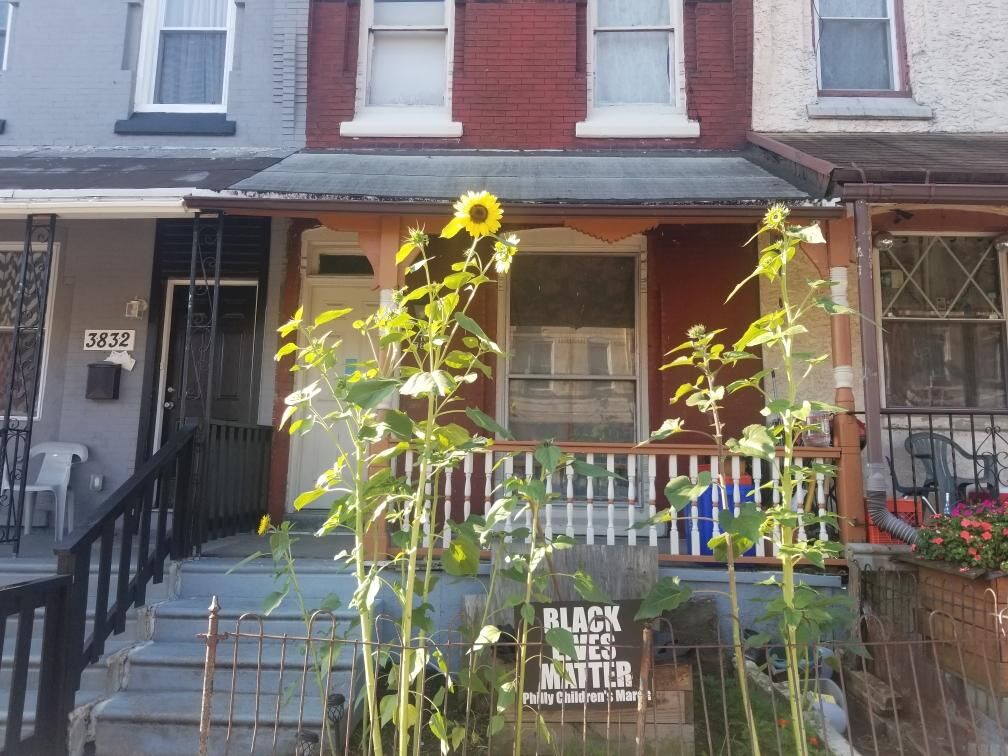 Children at the playground at 37th and Mt. Vernon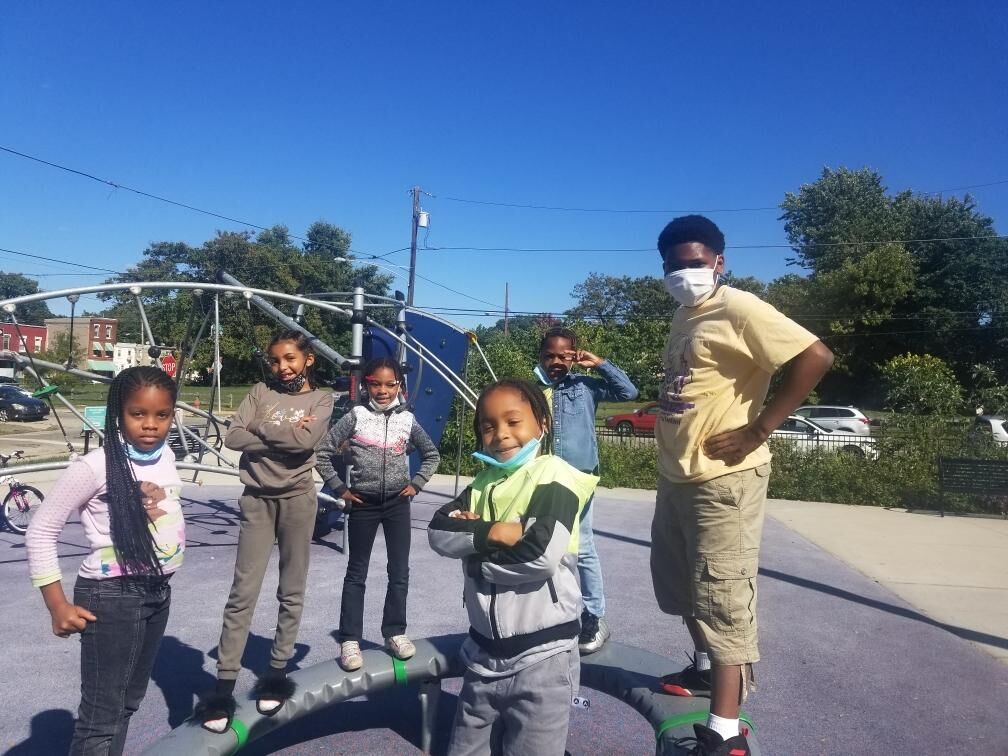 The beautiful Mantua Peace Garden and the community it serves!
–Rikeyah L. | Mantua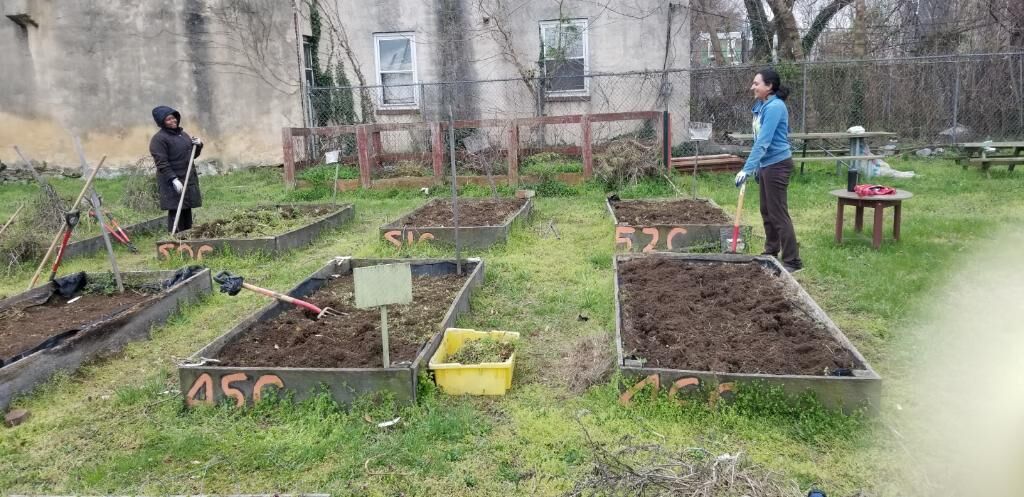 It's not hard to find fertile soil in our hood… you just have to know where to look and be willing to put your hands in the dirt…​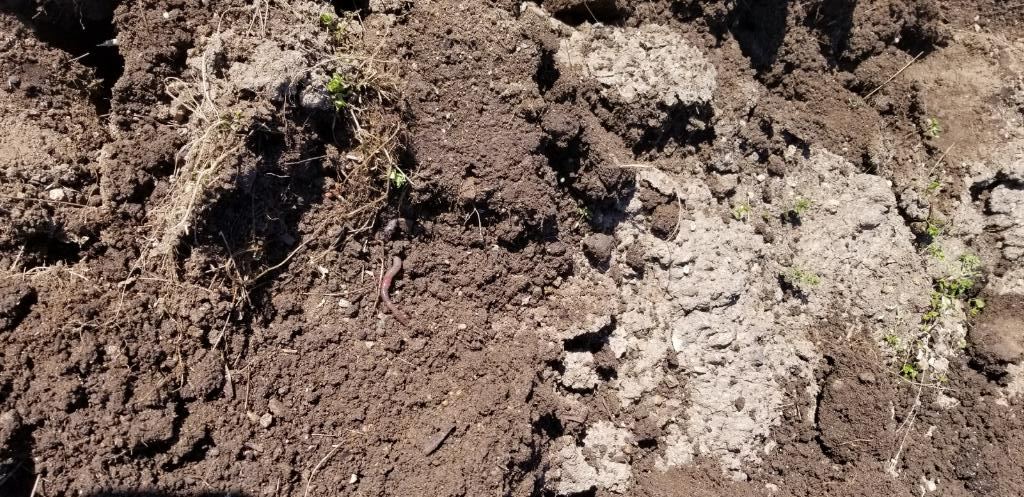 The Regranting Partners
The following West Philadelphia arts and culture organizations, who uphold and demonstrate the values of Commonwealth in their work, were awarded regrants as a part of this project: