Festival for the People
Curated by Nato Thompson, Kerry Bickford & Nicole Pollard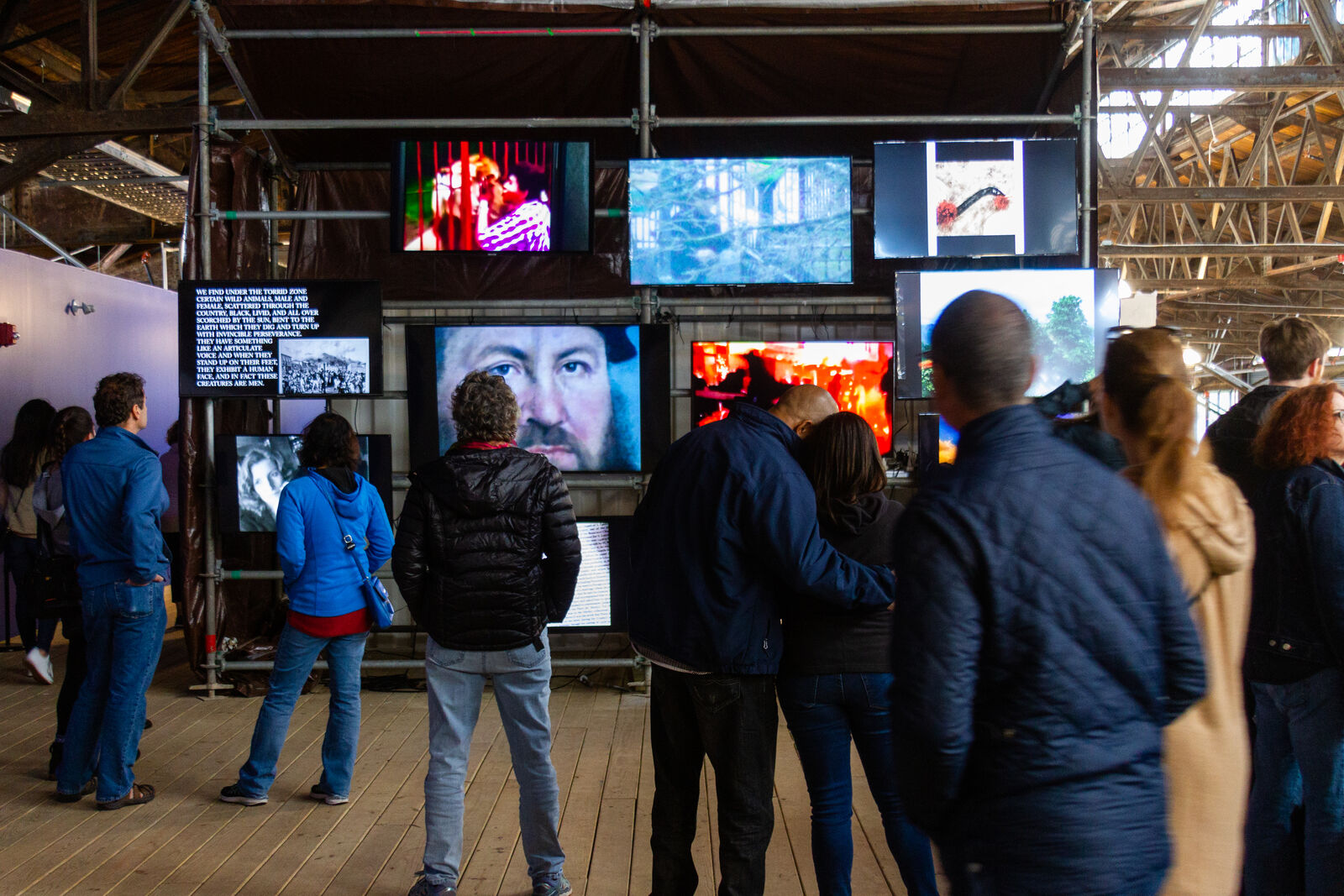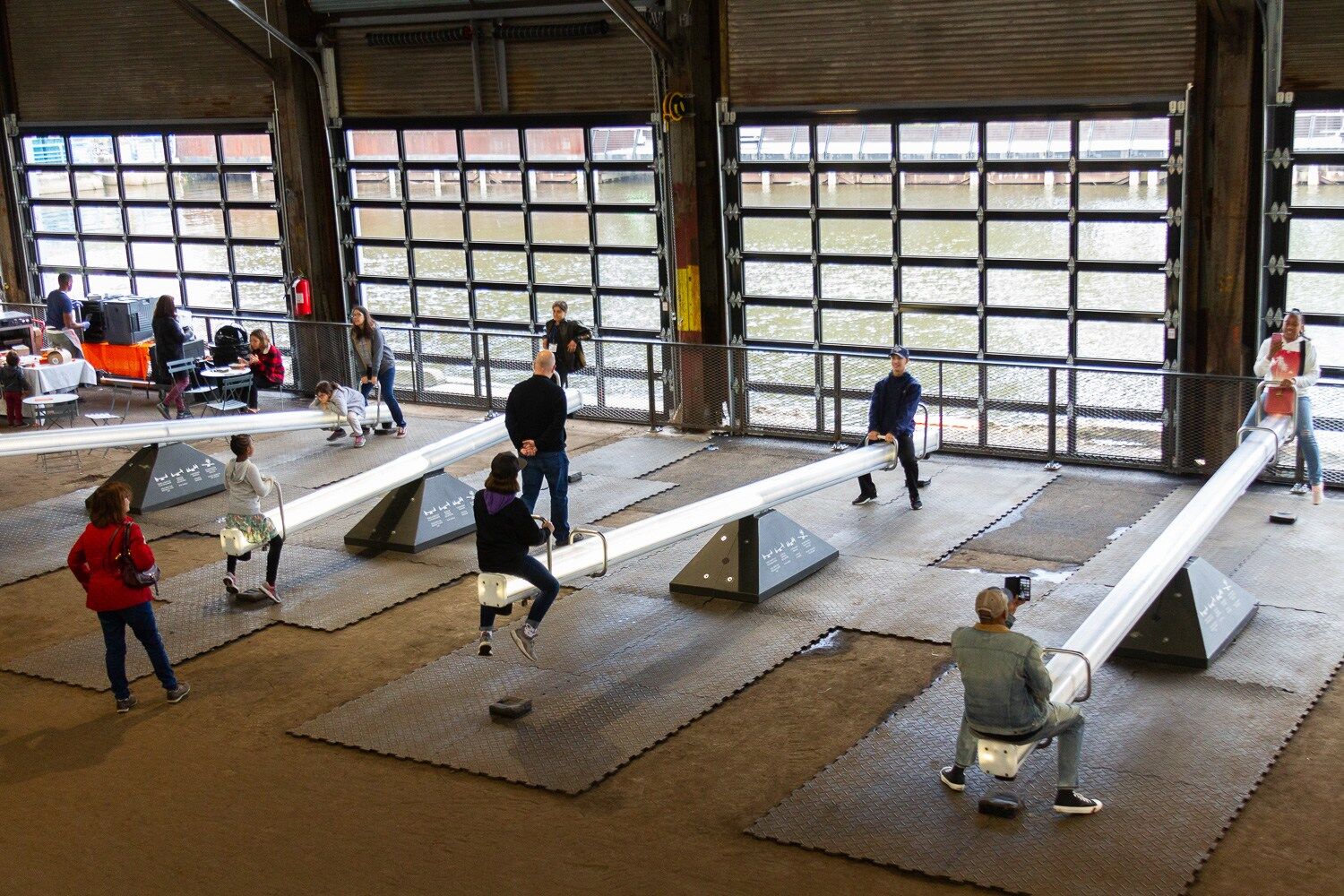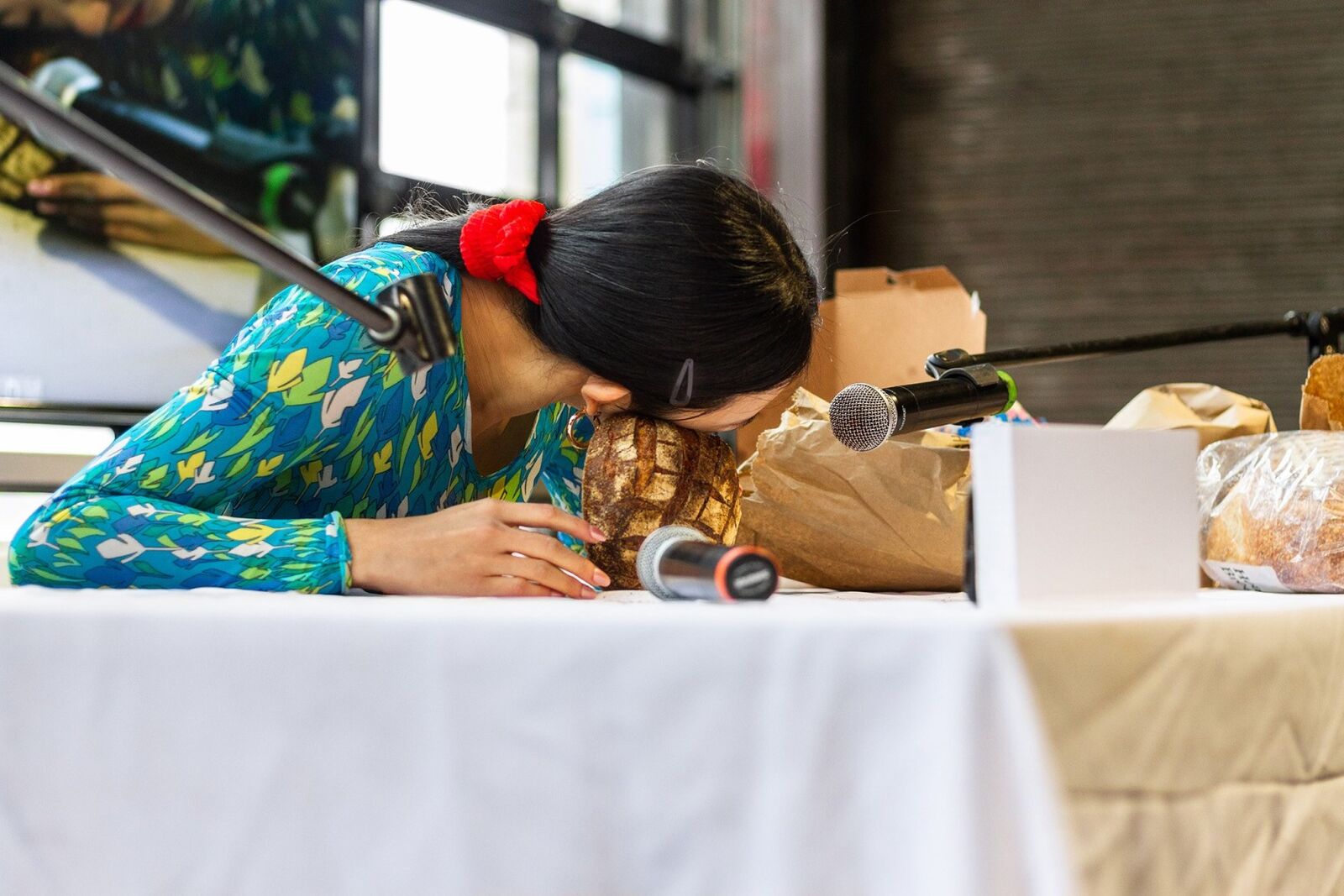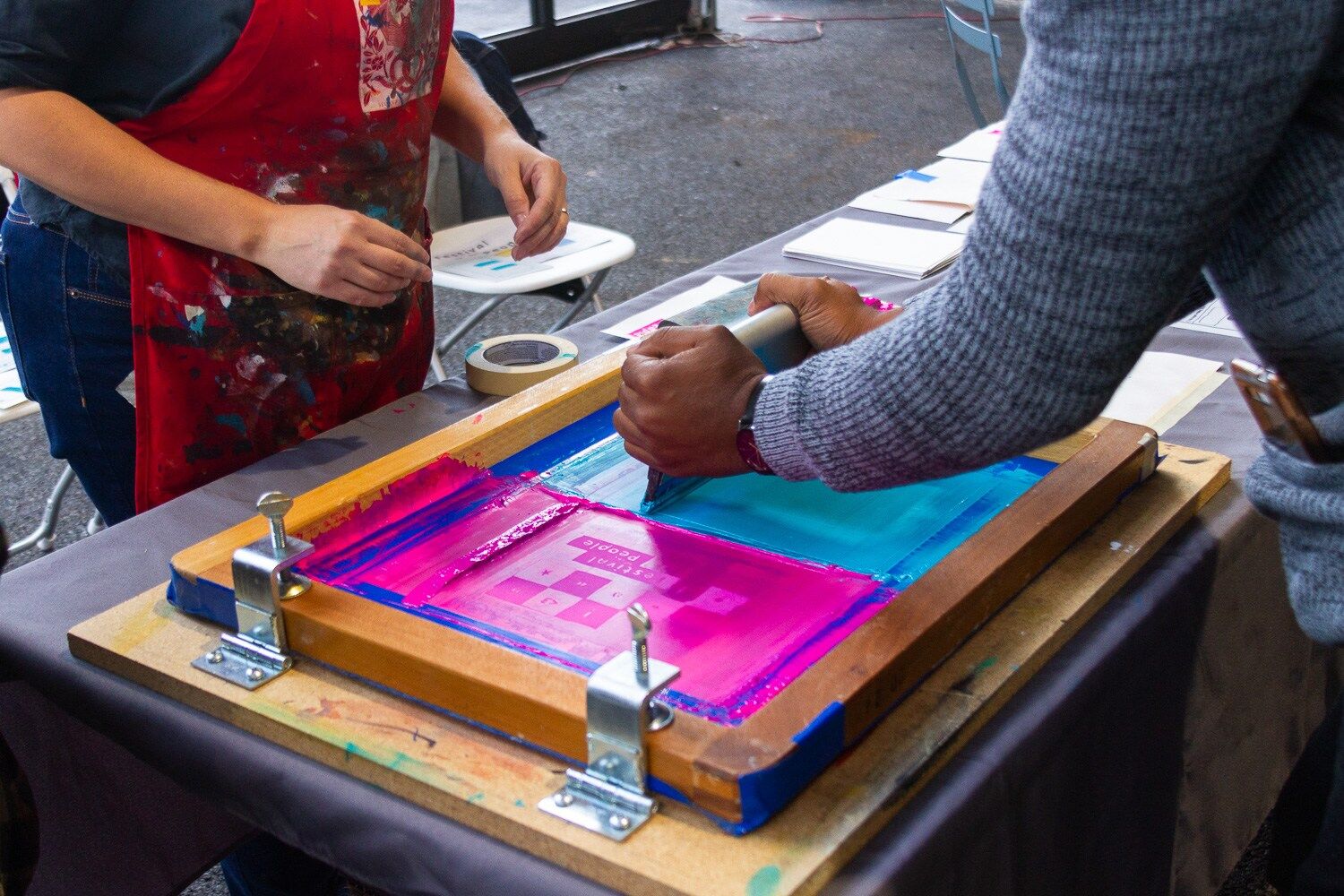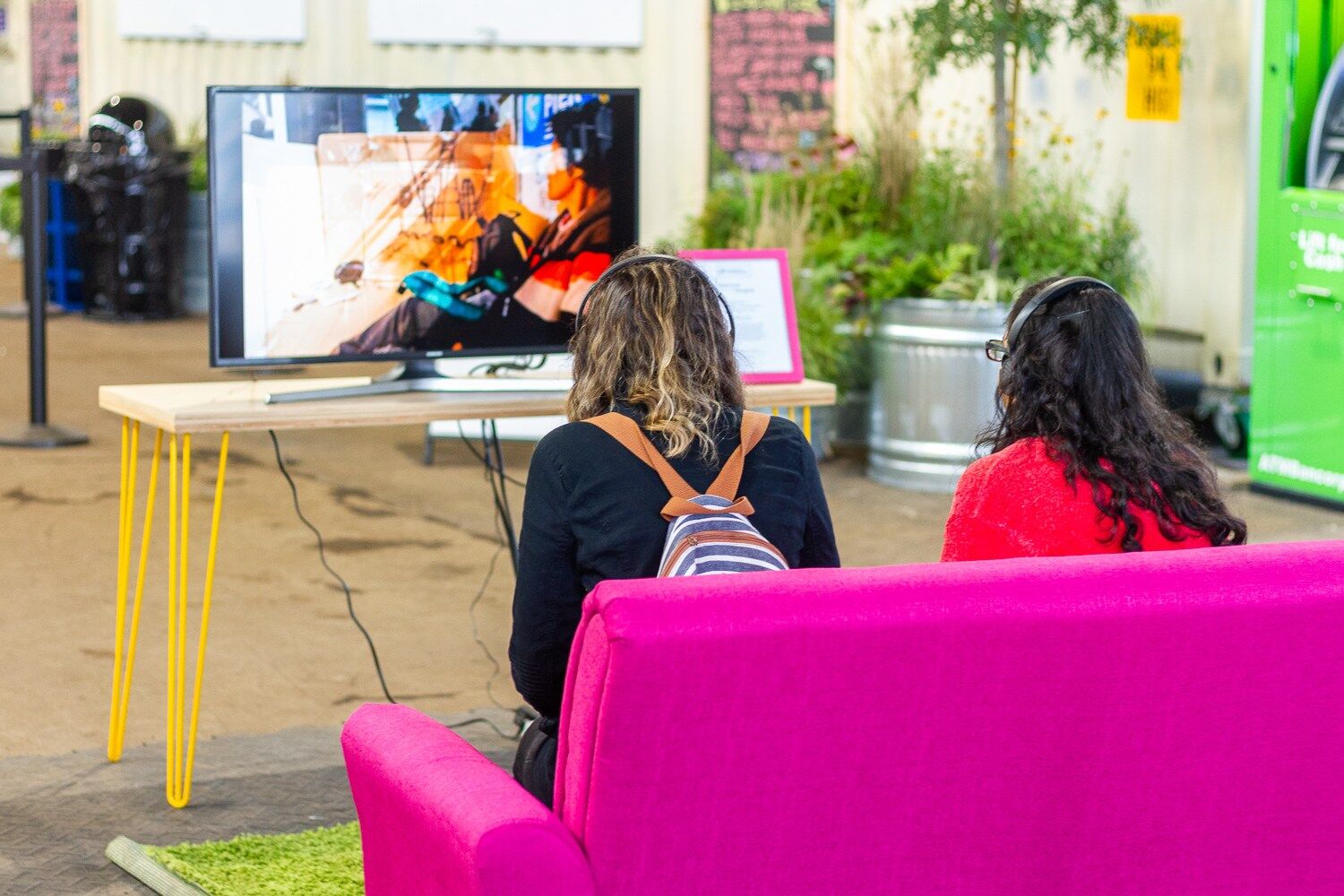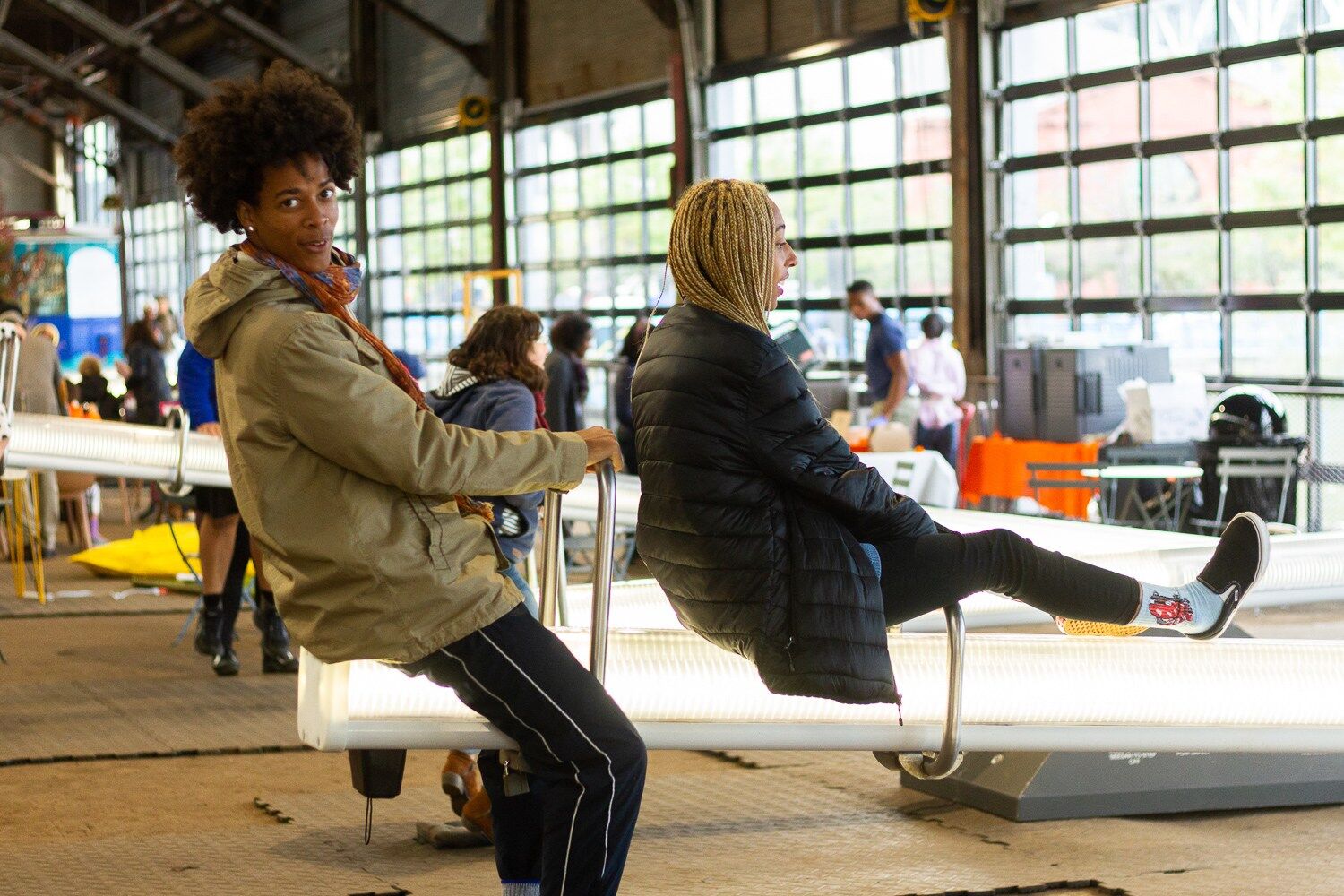 Spread across Race Street Pier and the newly opened Cherry Street Pier, Festival for the People featured three weekends of dynamic participatory programs and events, sculptures, installations, videos, and banners from October 13 – 28. The festival celebrated the rich subcultural forms across Philadelphia, from comics to tattoos to internet culture, while also offering a fun and critical perspective on populism.
Festival for the People aimed to expand the public conception of what contemporary art is and can be with installations and programming across a range of mediums and subjects. Visitors played with interactive sculpture installations brought to Philadelphia in collaboration with the Montreal-based group Creos: Impulse, an installation of seesaws designed by CS Design and Lateral Office, and Prismatica, a group of colorful spinning prisms by Raw Design. The Festival also featured a collaboration with Philly Typewriter, specially commissioned banners celebrating Philadelphia's neighborhoods by Erlin Geffrard, short films by artists including Andrea Bowers, Yoshua Okón, Hiwa K, Jennifer Levonian, and Maider López,  an installation of selections from Pledges of Allegiance, an artist-designed flag series originally commissioned by the public art nonprofit Creative Time, and talks by artistic luminaries such as Hito Steyerl and Emory Douglas.
festivalforthepeople wk2 dayofmovement davidevanmcdowell90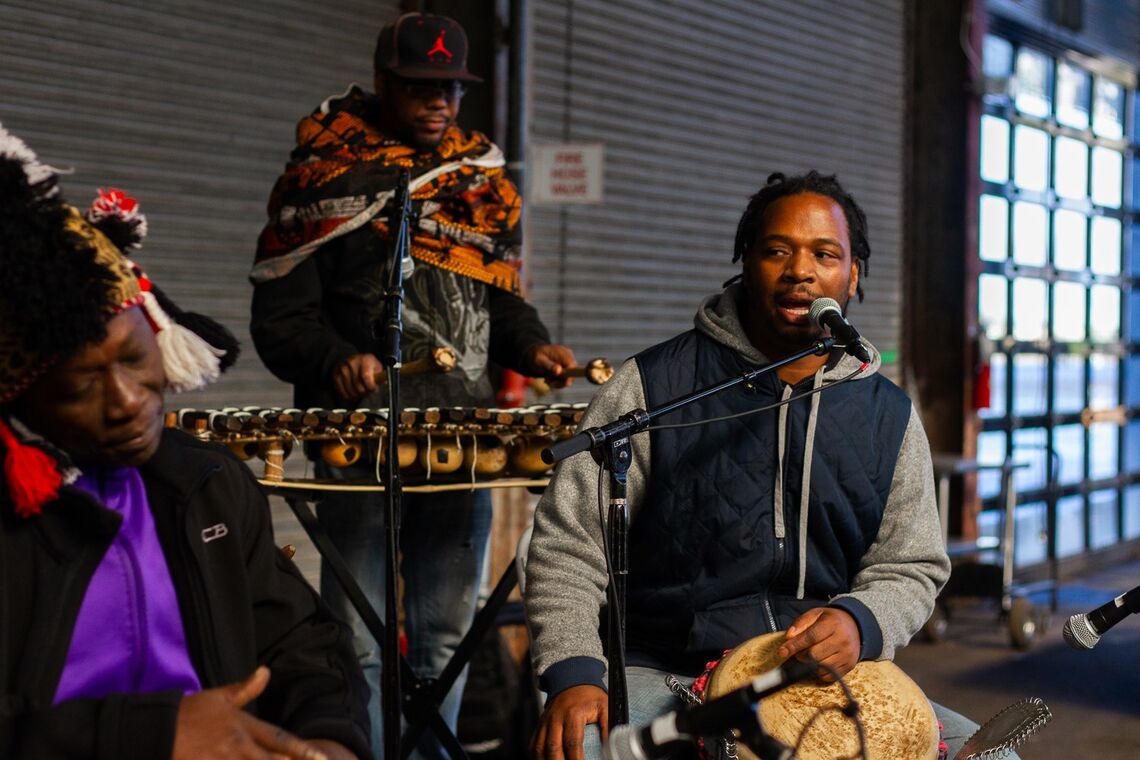 In addition to a range of works and installations throughout the duration of the festival, each weekend had additional programming tied to a thematic focus, celebrating popular analog, digital, and embodied cultures with fairs, talks, installations, screenings, and other programming, created in collaboration with arts and community groups from across Philadelphia and beyond.
Philadelphia Contemporary is thankful to our partners. Support for Festival for the People was provided by the William Penn Foundation.
festivalforthepeople wk1 davidevanmcdowell72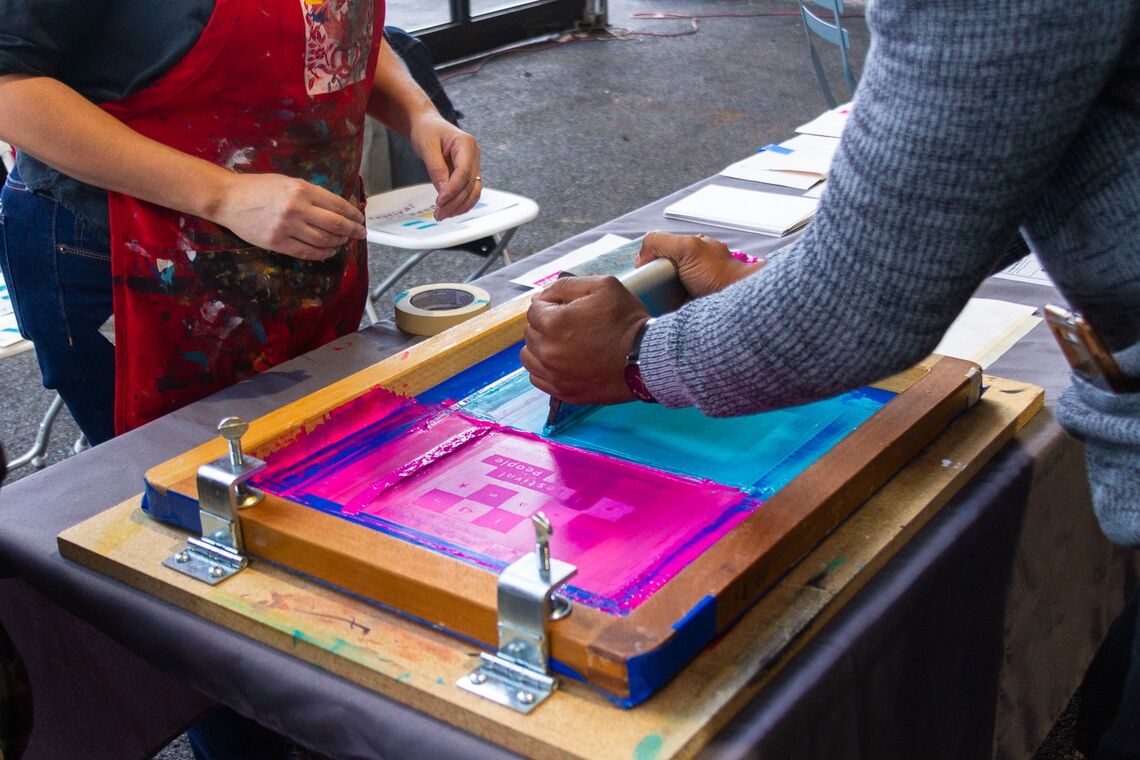 "The Festival for the People is exactly what it sounds like: a festival celebrating the art forms of everyday people."
- Nao Thompson, Sueyun & Gene Locks Artistic Director
Curatorial Statement
The Festival for the People offers a place of play and civic conviviality. Under this elegant re-designed waterfront pier, the public of Philadelphia can gather together to share in a form of public intimacy, expression and wonder. You can type messages on typewriters, you can play on illuminated seesaws, you can sit on couches and enjoy short films, you can meet artists from across the city, and you can simply relax. This festival, in a sense, offers a sanctuary.
festivalforthepeople wk2 dayofmovement davidevanmcdowell57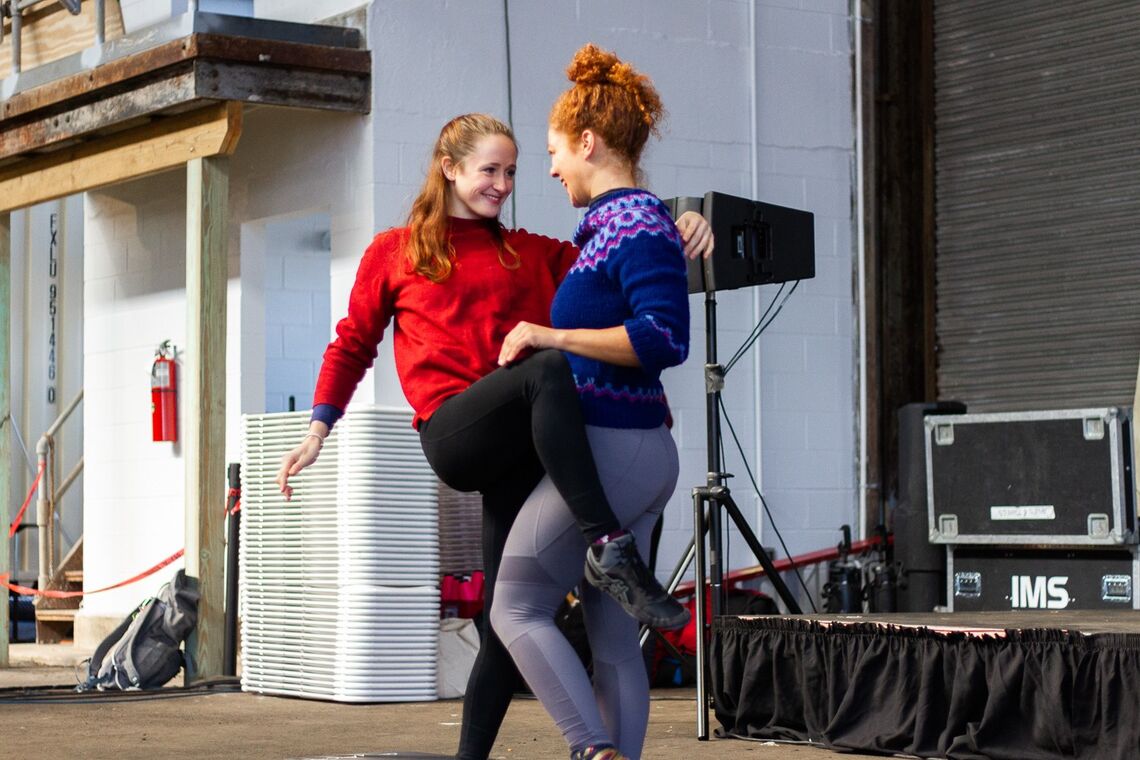 The Festival for the People offers a big tent for a myriad of forms of culture making from tattoos to origami to swing dance to performance art to on-line sensory videos. In providing a space for many cultures to express and present themselves we are deliberately pointing toward the magic of cultural expression nascent happening in this vast network of neighborhoods. Culture, rather than being some elite enterprise, is the language we currently express ourselves in. Rather than retreat into remote internet corners, we hope to bring these different forms of expression together to demonstrate and enrich the tapestry of the arts in all their forms and constituencies.​
This wide embrace of populism is done with the overarching politics of populism very much in mind. We do not come together as a method of escape. We do not intend to put our heads in the sand to the mediated voices on television and the news that shout that we are a nation divided. Instead, we acknowledge that as great as it is to embrace the will of the people, we recognize that there exists a populist power of people united by fear. Rather than react directly, we put forward a set of populist values that demonstrate difference, complexity, subtlety, political nuance and childlike wonder. We resist through play and discussion under a big roof.