Jean Shin's Freshwater: Opening Reception
Curated by Kerry Bickford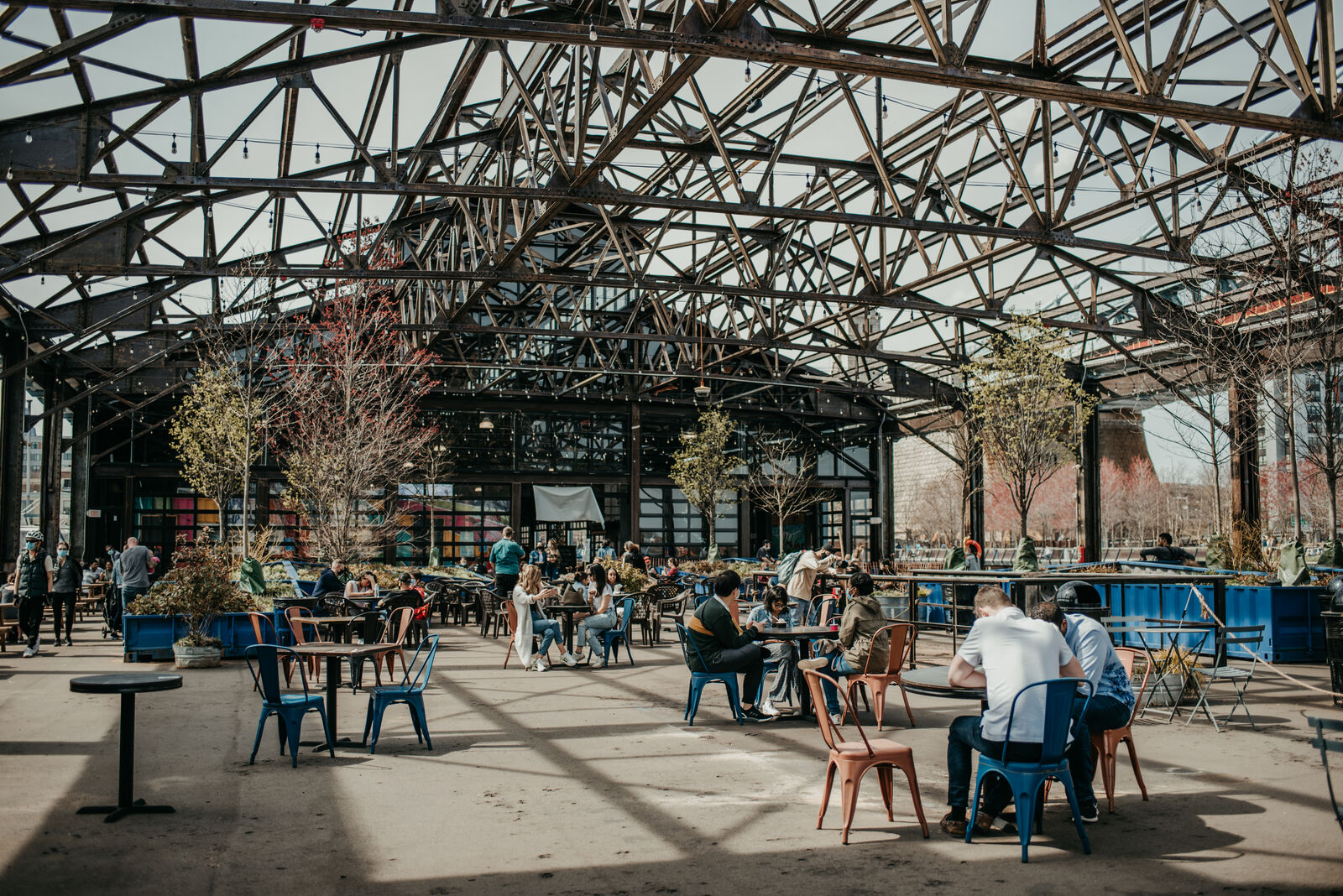 Please join us in celebrating the opening of Jean Shin's latest commission, FRESHWATER at Cherry Street Pier. This event is for all-ages, and is free and open to the public with a suggested donation of $10 per person.
6:30 - 8:30 pm - Meet Jean Shin, enjoy light bites and cocktails, get hands-on with screen-printing and art making. Bring a shirt or tote you would like to screen-print!
8:30 - 10 pm - After-party hosted by the Rising Wing featuring DJ Oluwafemi.
FRESHWATER will be on display at Cherry Street Pier until November, 2022.
Freshwater is a sculptural installation that serves as a living laboratory that celebrates freshwater mussels, showcasing their impact on clean water alongside the Delaware River. The large-scale installation celebrates the twelve species of freshwater mussels found in the river and offers viewers the opportunity to reflect upon the compounding effects of industrial waste and overconsumption. Alongside this central fixture, Jean Shin has created a series of sculptures that incorporate mussel shells collected from the shores of the river. Cleaned and buffed to show the radiant, mother-of-pearl interiors for which these species have long been prized, the neighboring sculptures are topped with glass vessels full of unfiltered river water samples gathered by the participating community and the public.
About the project
Freshwater is the first new commission to be produced as part of Water Marks, Philadelphia Contemporary's multi-year program of rotating installations at a variety of sites along the Delaware River Waterfront. Water Marks references the term "high-water mark," the point at which a body of water is at its highest.
Freshwater mussels are some of the most endangered species in the United States, even as they serve as the backbone of our freshwater ecologies. A single mussel can live up to 80 years and filter between 10 and 15 gallons of water in a day, cleansing rivers and depositing nutrients into the soils.
Freshwater seeks to make visible the lives of these overlooked species, while also drawing on the luxurious appeal of mussel shells, a material that has been prized for centuries. In the 19th century the pearl button industry obliterated freshwater mussel populations in the midwest, while in the northeast industrial pollution poisoned the Delaware River for a generation.
About Jean Shin
Known for her large-scale installations and public sculptures, artist Jean Shin transforms accumulations of discarded objects into powerful monuments that interrogate our complex relationship between material consumption, collective identity and community engagement
About Rising Wing
This cohort is an intentional community of early-mid career artists, art lovers, and cultural practitioners dedicated to enhancing the cultural vitality of Philadelphia for all of its diverse residents.