Grounds that Shout! (And Others Merely Shaking)
Curated by Reggie Wilson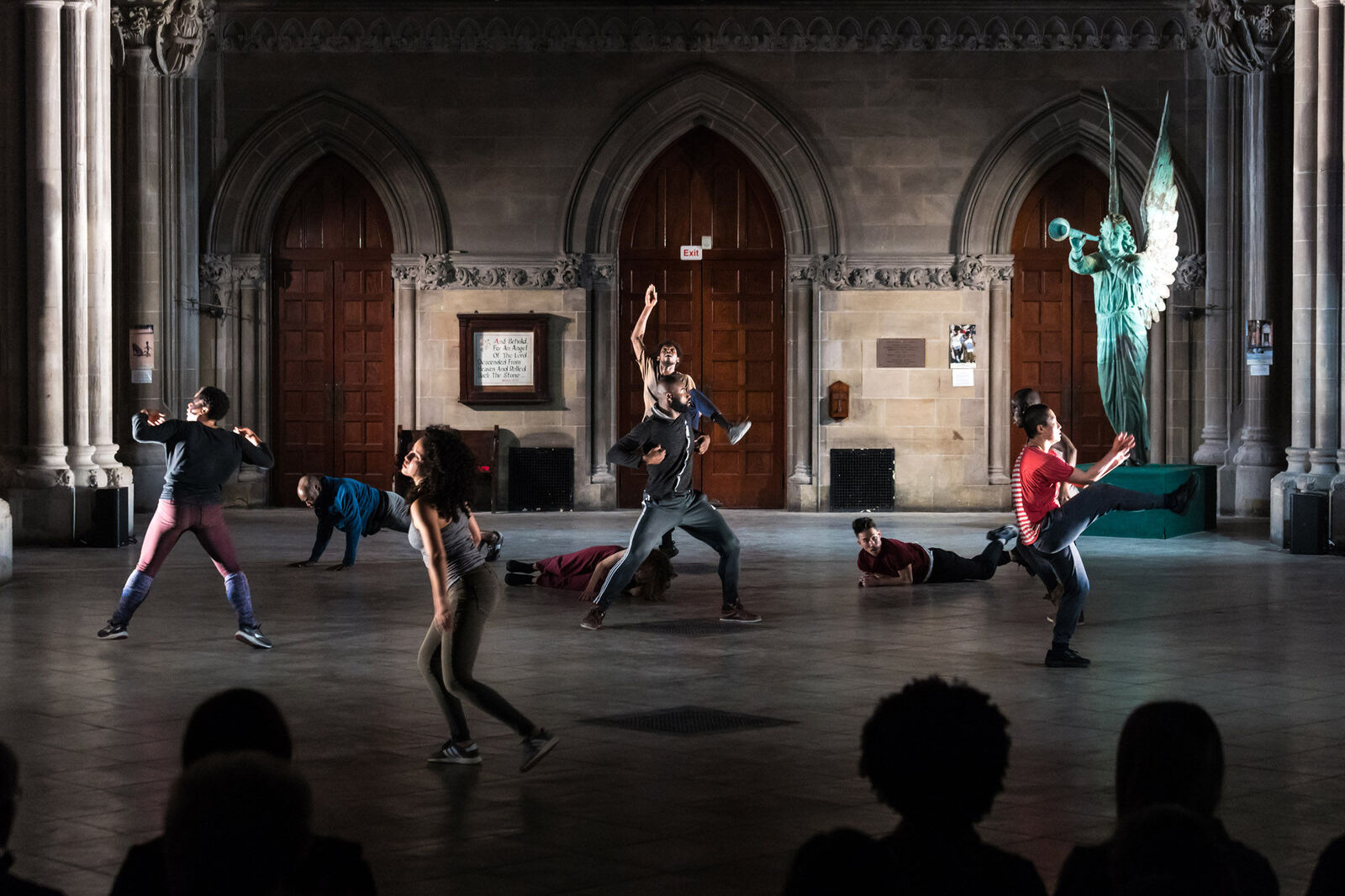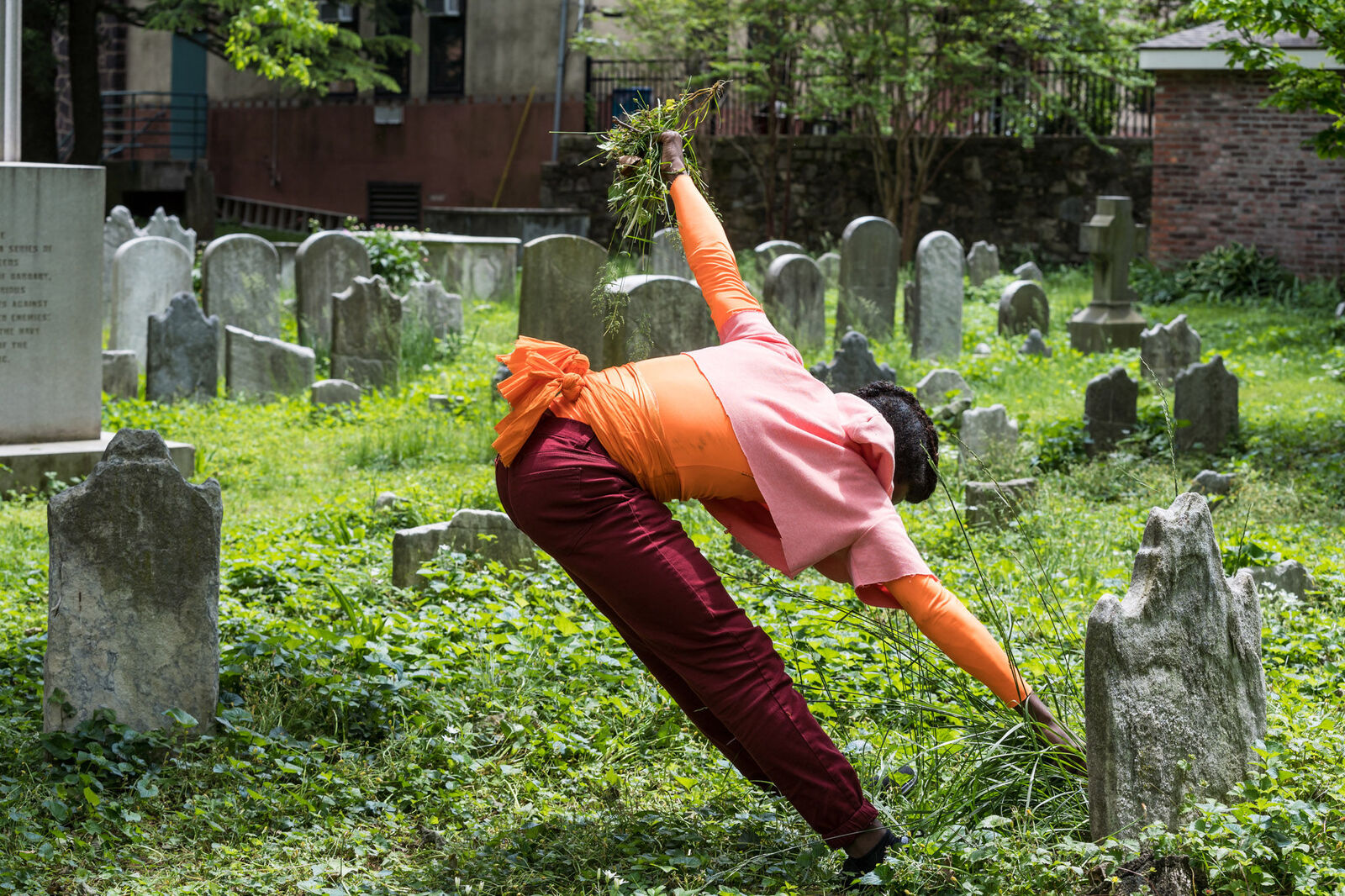 Curated by award-winning choreographer Reggie Wilson, Grounds that Shout! (and others merely shaking) was a series of performances that respond to the layered histories of Philadelphia's religious spaces through contemporary dance, reflecting on the relationships and connections between practices of movement and worship. Over two weeks, eight choreographers and performance groups performed in four historic Philadelphia churches, drawing from site and spirit to present original and re-situated works of dance. 
On May 2, 3 and 4 of 2019, Reggie Wilson's own Fist and Heel Performance Group performed at the Church of the Advocate. These evenings also featured performances by Germaine Ingram and David Brick.
On May 11 of 2019, the series culminated with a series of original performances by Meg Foley, <fidget>, Lela Aisha Jones | FlyGround, Almanac Dance Circus Theatre, and Tania Isaac, with accompaniment from members of the church congregations at three historic Society Hill churches. Attendees moved from one site-specific performance to the next in a procession through St. Peter's Episcopal Church, Old Pine Street Presbyterian Church, and Mother Bethel AME. This cycle of performances was staged three times over the course of the day.
In addition to the performances, three public conversations offered further insight into the process and thinking behind the artistic production of Grounds that Shout!, and featured dialogues with key contributors as well as thinkers affiliated with the project's themes. 
Panel Schedule
How Did We Get Here? | Arriving at Grounds That Shout! (and others merely shaking)
May 3 at Temple Contemporary
The curator, partners, and producers of Grounds that Shout! (and others merely shaking) reflected on the project's development process. This panel featured Kerry Bickford, Karen DiLossi, Judy Hussie-Taylor, Harry Philbrick, Robin Stamey, and Reggie Wilson, moderated by Arielle Julia Brown.
In Observance: Blackness within Ethnographic, Liturgical, and Movement Practices

May 6 at Church of the Advocate
How do practices across ethnography, liturgical dance, and post-African/Neo-HooDoo Modern Dance intersect in movement practice, cultural transmission, and text-based articulation? Dance scholars and makers meditated on historical, contemporary, and emergent repertoires of Black sacred dance. This panel featured scholars Josie Hoover and Deborah A. Thomas and Grounds that Shout! curator Reggie Wilson, moderated by Arielle Julia Brown.
​
Rights, Rites, and Ashes: On Public Remembering on Lenape Land

May 7 at Old Pine Street Church
Respective community leaders across St. Peter's Episcopal Church, Old Pine Street Church, and Mother Bethel A.M.E Church engaged with the public histories of these three neighboring colonial-era churches. Ranging from topics of precolonial land histories to histories of slavery and enduring memorial rites and practices, this panel contends with the question, "What does it mean to be an enduring neighbor across shared and divergent practices of land occupancy, faith tradition, and legacies of subjugation and freedom?" 
This panel featured Libby Browne, Consultant, Becoming Beloved Community, The Episcopal Church; Katrina Browne, Producer/Director of Traces of the Trade: A Story from the Deep North; Chuck DeMund, the Ceremonial Chief of the Lenape Nation of Pennsylvania; Jason Ferris, Pastor at Old Pine Street Church; and Crawford Wilson, public historian at Mother Bethel A.M.E; moderated by Arielle Julia Brown.
reggiewilson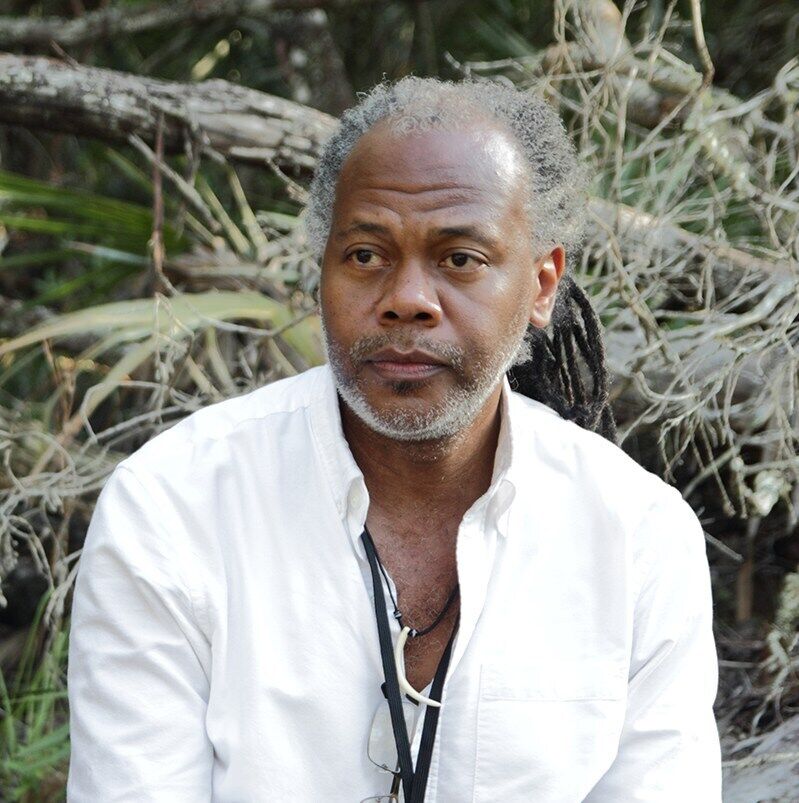 About the Artist
Reggie Wilson is Director and Choreographer of Fist and Heel Performance Group.  His work draws from cultures of Africans in the Americas combined with post-modern elements and his own personal movement style creating what he often refers to as "post-African/Neo-HooDoo Modern dances."  He has lectured, taught and conducted workshops and community projects, and had his work presented nationally and internationally. 
Wilson is the recipient of numerous awards, a selection are the Minnesota Dance Alliance's McKnight National Fellowship (2000-2001), 2002 BESSIE (The New York Dance and Performance Award), 2002 John Simon Guggenheim Fellow, 2009 United States Artists Prudential Fellow, 2009 Herb Alpert Award in Dance, 2012 Doris Duke Performing Artist Award and Wesleyan University's Creative Campus Fellow, 2012 Joyce Foundation Award for Moses(es). His critically acclaimed work CITIZEN, premiered 2016 (FringeArts – World; BAM NextWave 2016 – NYC). Most recently, Wilson was curator of Danspace Project's Dancing Platform Praying Grounds: Blackness, Churches, and Downtown Dance (Platform 2018).