Youth Ambassador Program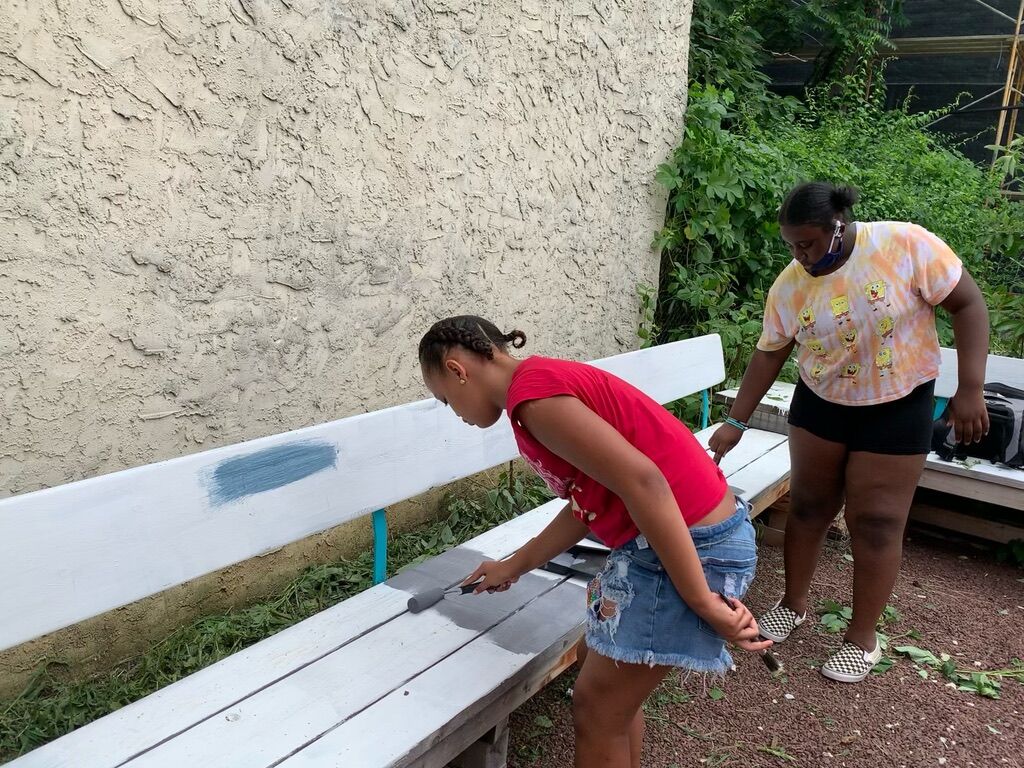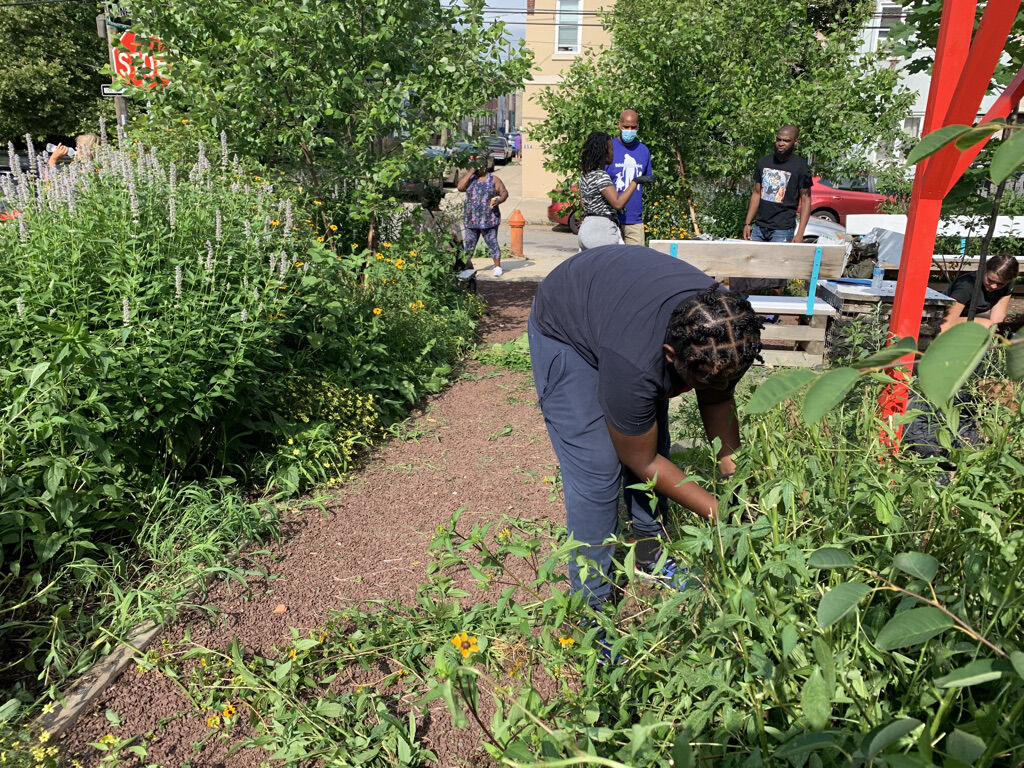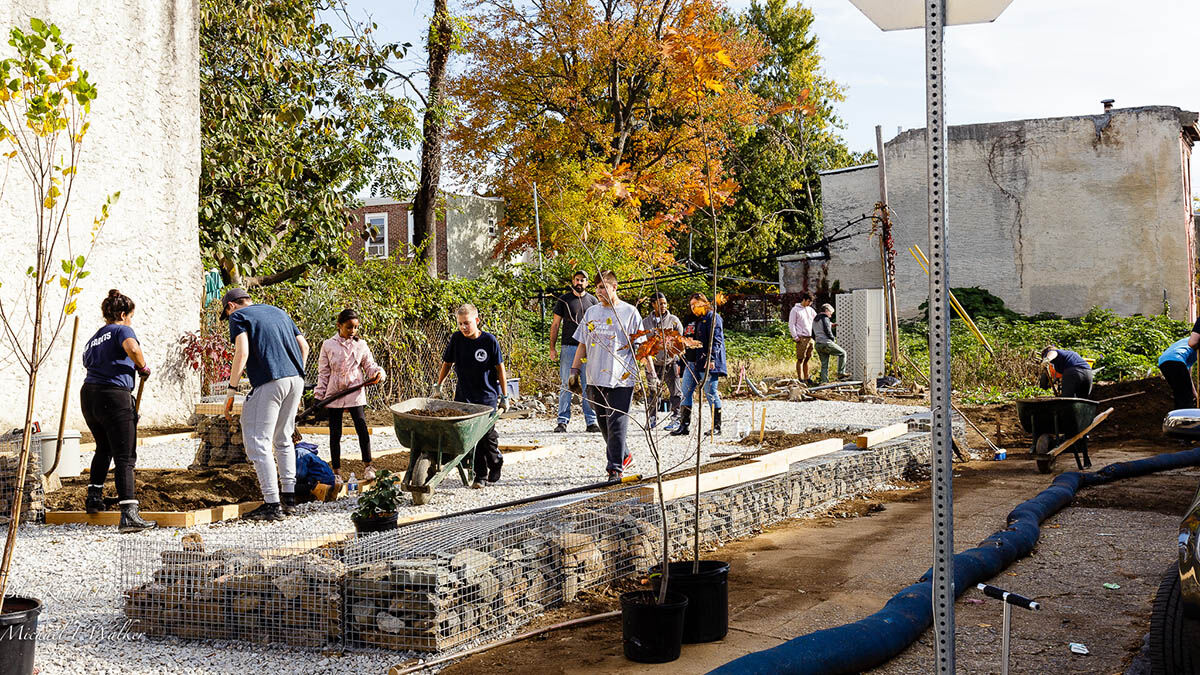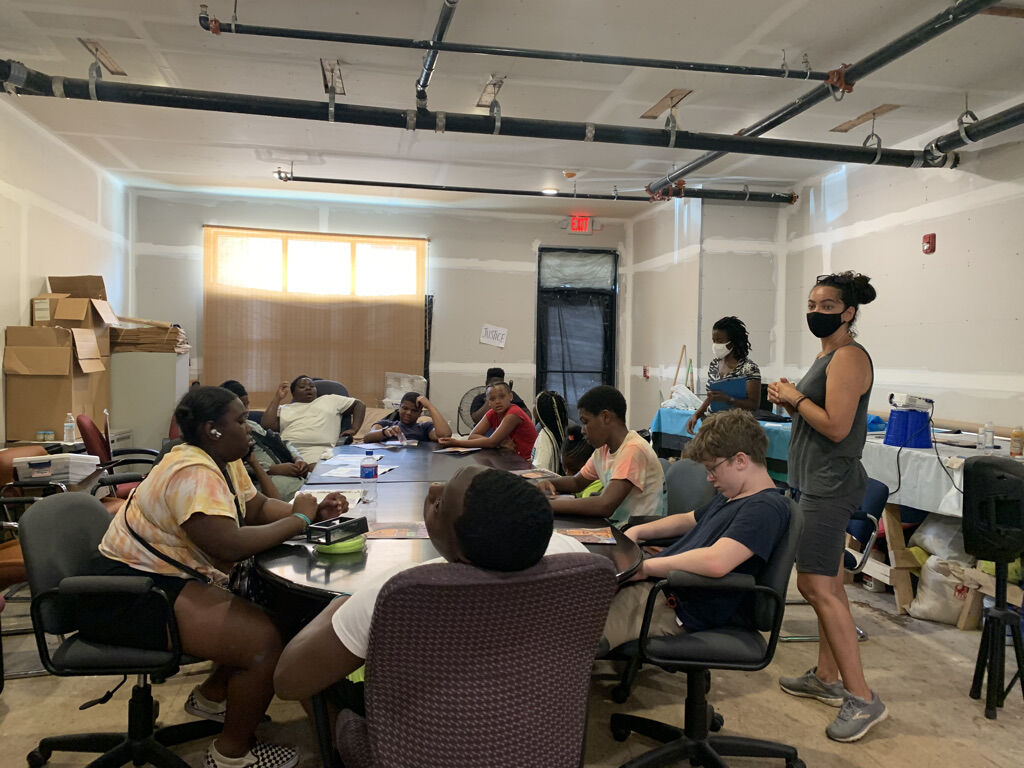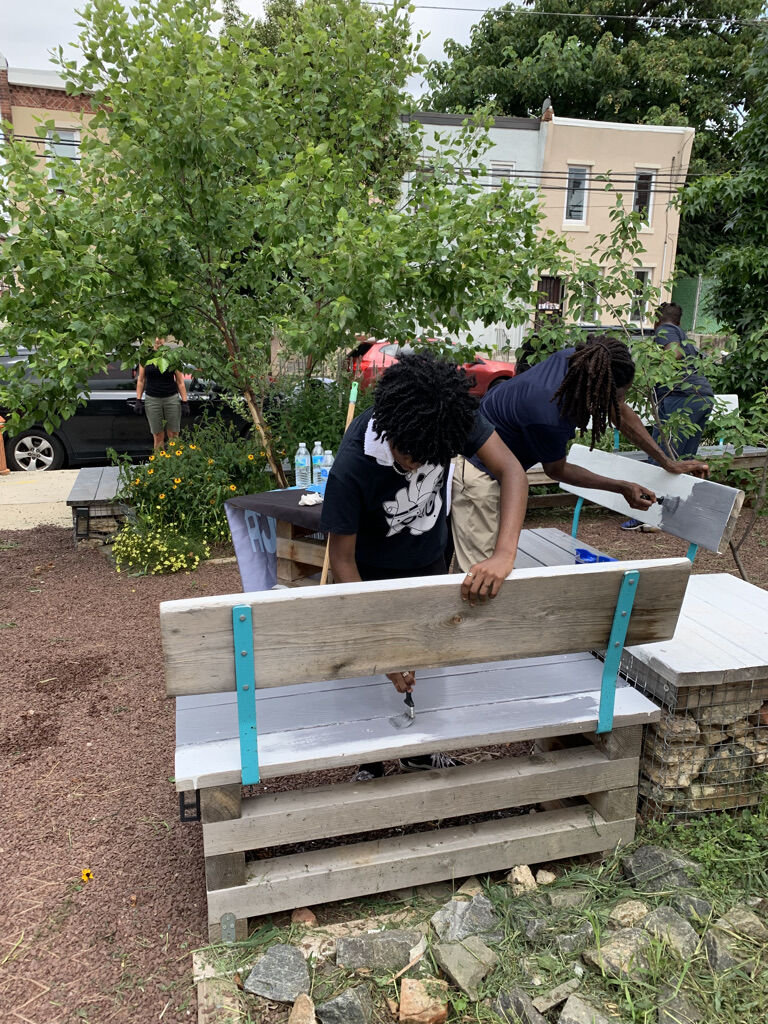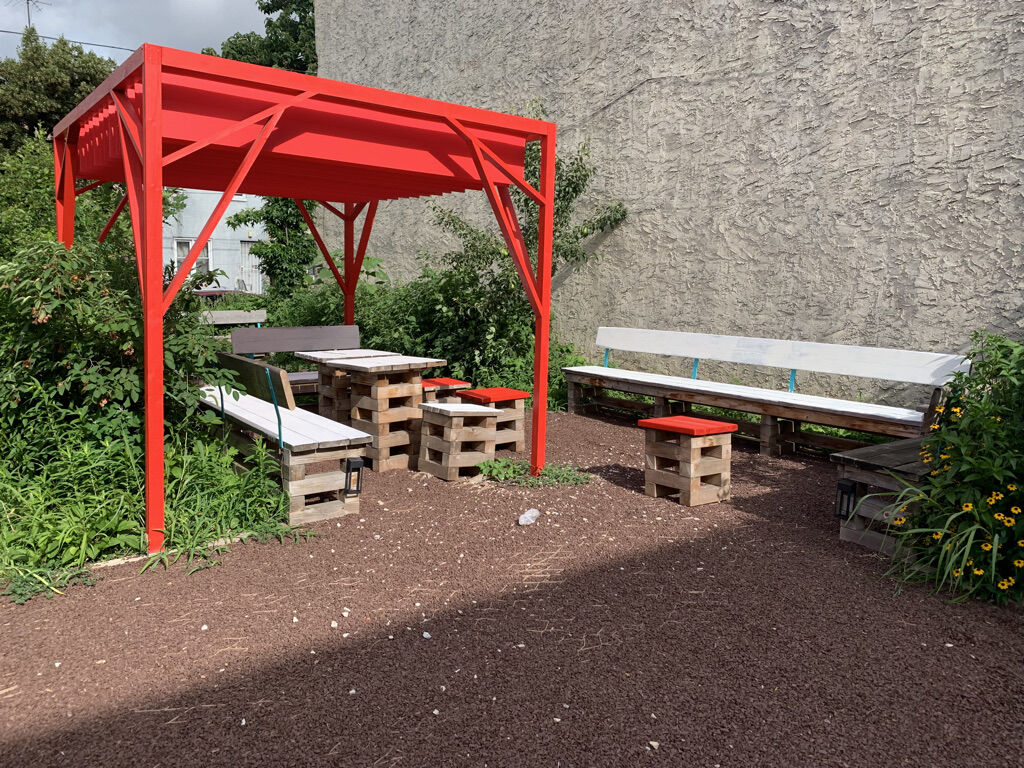 Philadelphia Contemporary, in partnership with the Mantua Civic Association (MCA), is piloting a dynamic and multifaceted Youth Ambassador program. The program provides a hands-on approach of engaging youth ages 11-14 years old to work together in a meaningful way to shape their environment by utilizing the power of the arts. By harnessing the arts to address environmental justice on a personal level, the program also seeks to increase critical thinking skills and creative expressions. 
The program is centered at the pocket park located at the corner of 38th and Melon Streets. The park was founded in 2019, when the Mantua community came together to work with Kim Douglas, Director of Jefferson University's Landscape Architecture Department, to transform a vacant lot. The community recognized that the park provided an opportunity to inspire a group of young people to participate in the care of their neighborhood and embrace the notion of civic and environmental responsibility. 
The Youth Ambassador program is led by two teaching artists who have developed a creative, place-based curriculum centered around art and environmental justice. Topics include studying the heat island effect, soil contamination, native plants and its relationship to pollinators such as butterflies, birds, and bees, urban agriculture and food justice, and stormwater management. 
The pilot program is active from June 5 to August 28, 2021, with the Youth Ambassadors meeting for three hours every Saturday morning. Participation by the Youth Ambassadors is presented as a paid job and focuses on important 21st-century workplace skills such as collaboration, communication, creativity, and understanding the importance of civic engagement. 
Currently, there are 384 vacant lots in Mantua similar to the one at Melon Street Pocket Park. There is an opportunity to transform these vacant lots into a block-by-block network of green spaces where residents can come together and enjoy nature in an urban environment. We hope that this Youth Ambassador pilot program will become a significant long-term project to support a green network of pocket parks.
copy of img 0245 jpg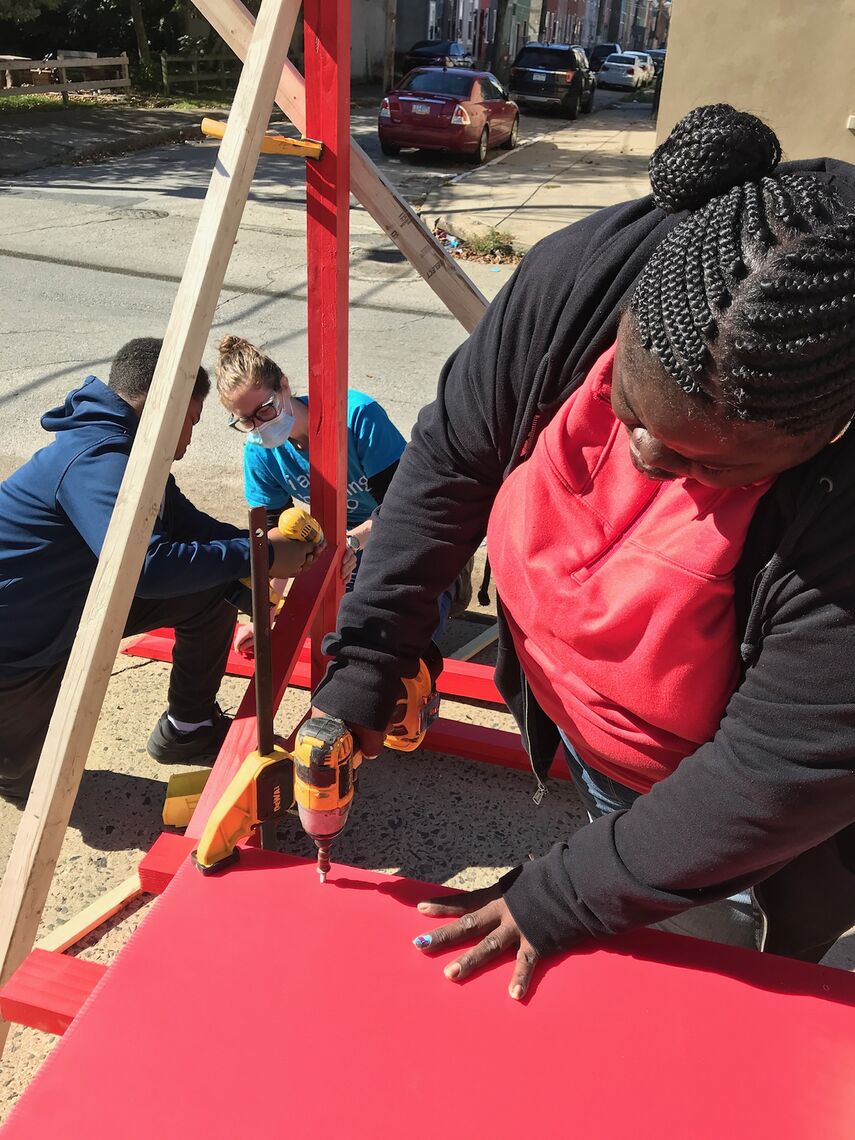 fd1b4244 17b8 481d af33 17bc891320c9 1 105 c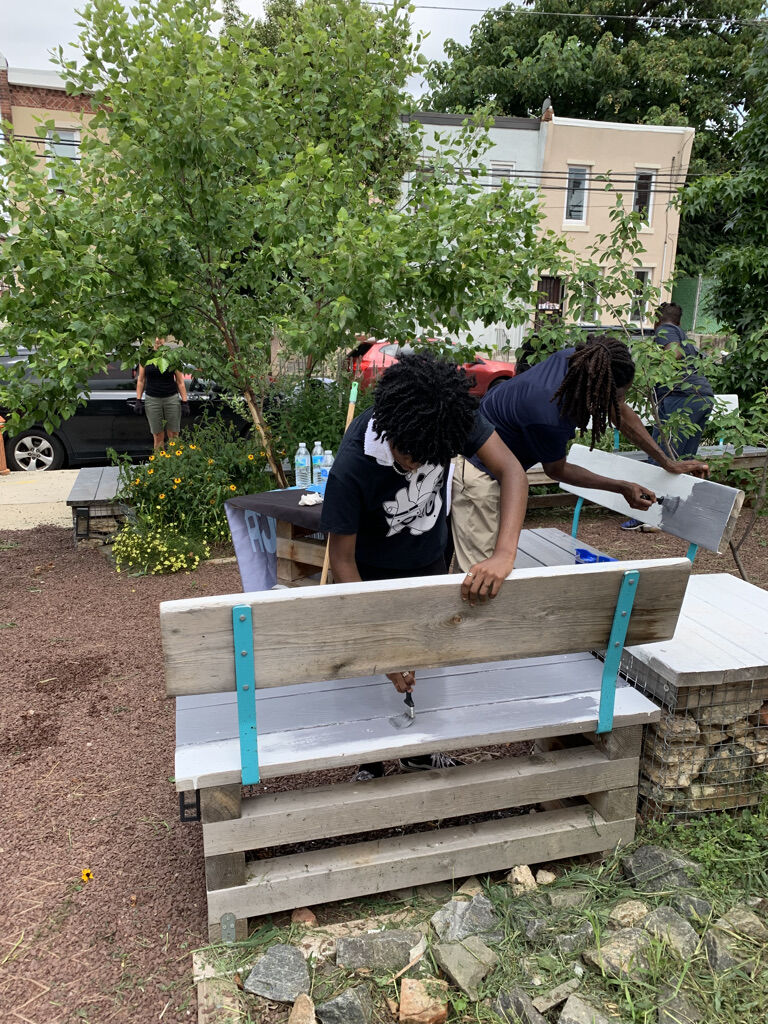 "I learned environmental justice is something everybody can take part in no matter how big or small."
– Youth Ambassador Participant
2e27daec 290d 474e 91b1 befae5a2dcc7 1 105 c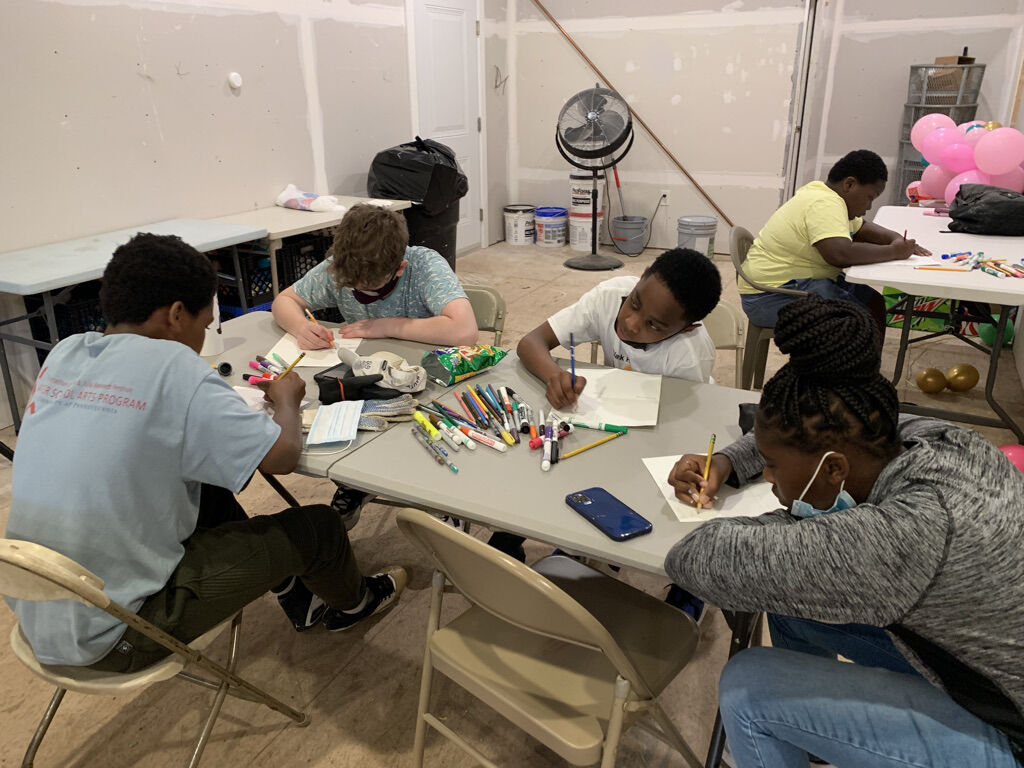 copy of img 0284 jpg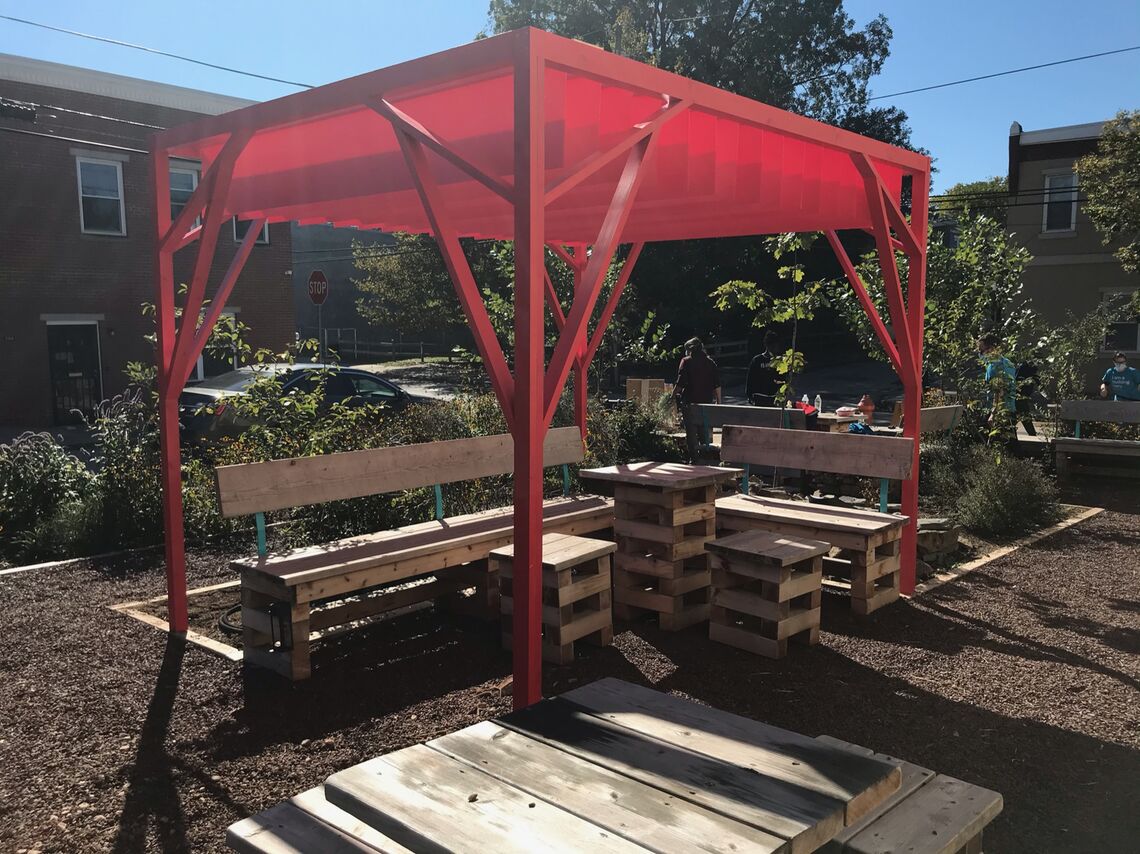 nora elmarzouky pic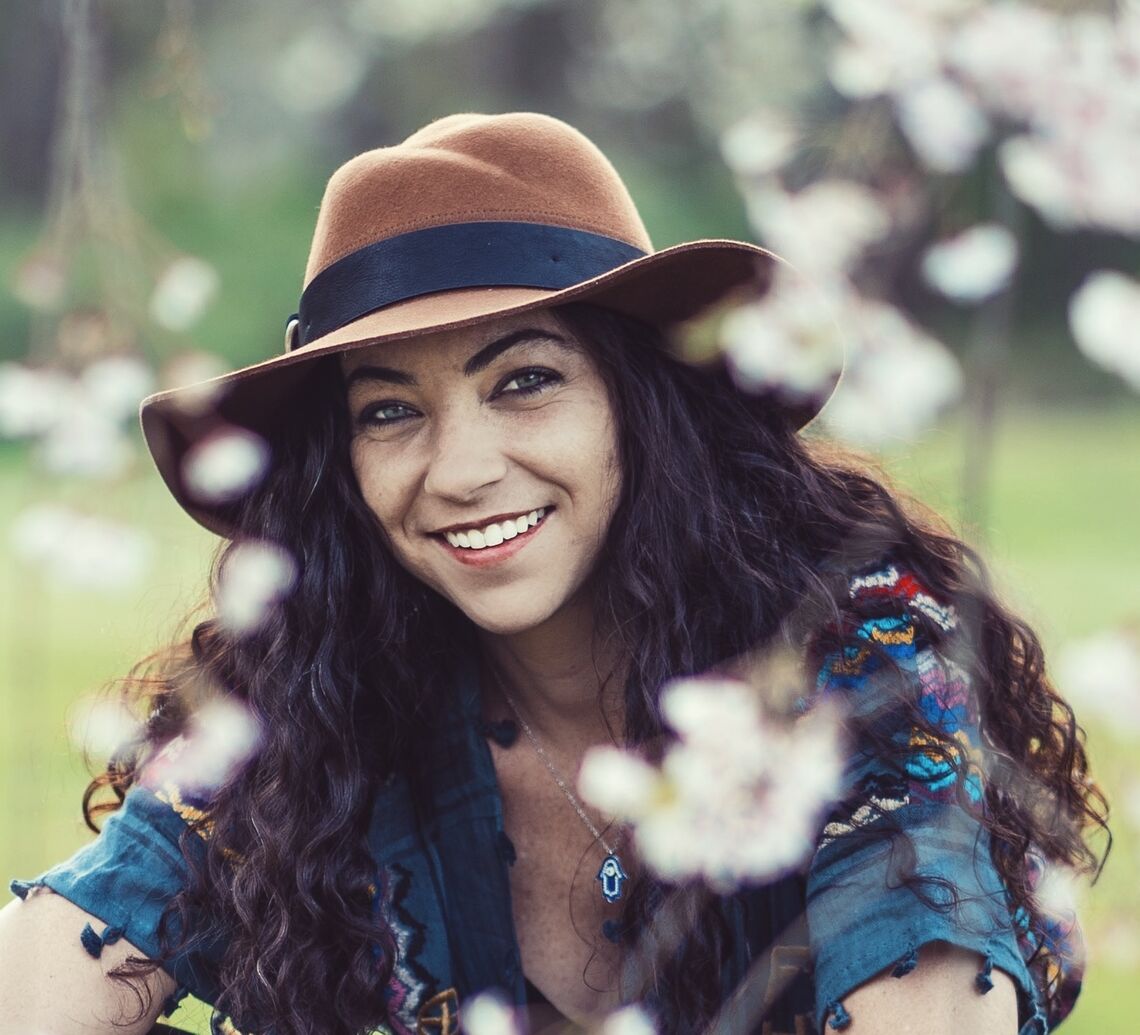 Nora Elmarzouky
Nora Elmarzouky
I am currently working as a climate justice organizer with POWER in Philadelphia working on statewide policies, coalitions, and base-building. I co-founded the Friends, Peace, and Sanctuary Journal, the first Arabic newspaper in Philadelphia in 100 years, a continuation of the Friends, Peace, and Sanctuary Project. I am part of in.site collaborative, a collective of seven other women who through our various work seek to address issues of unequal urban development. Growing up and working between Egypt and the US has offered me insights into a multitude of cultures - similarities, parallels, differences - which has largely influenced my work.
daphne smallwood pic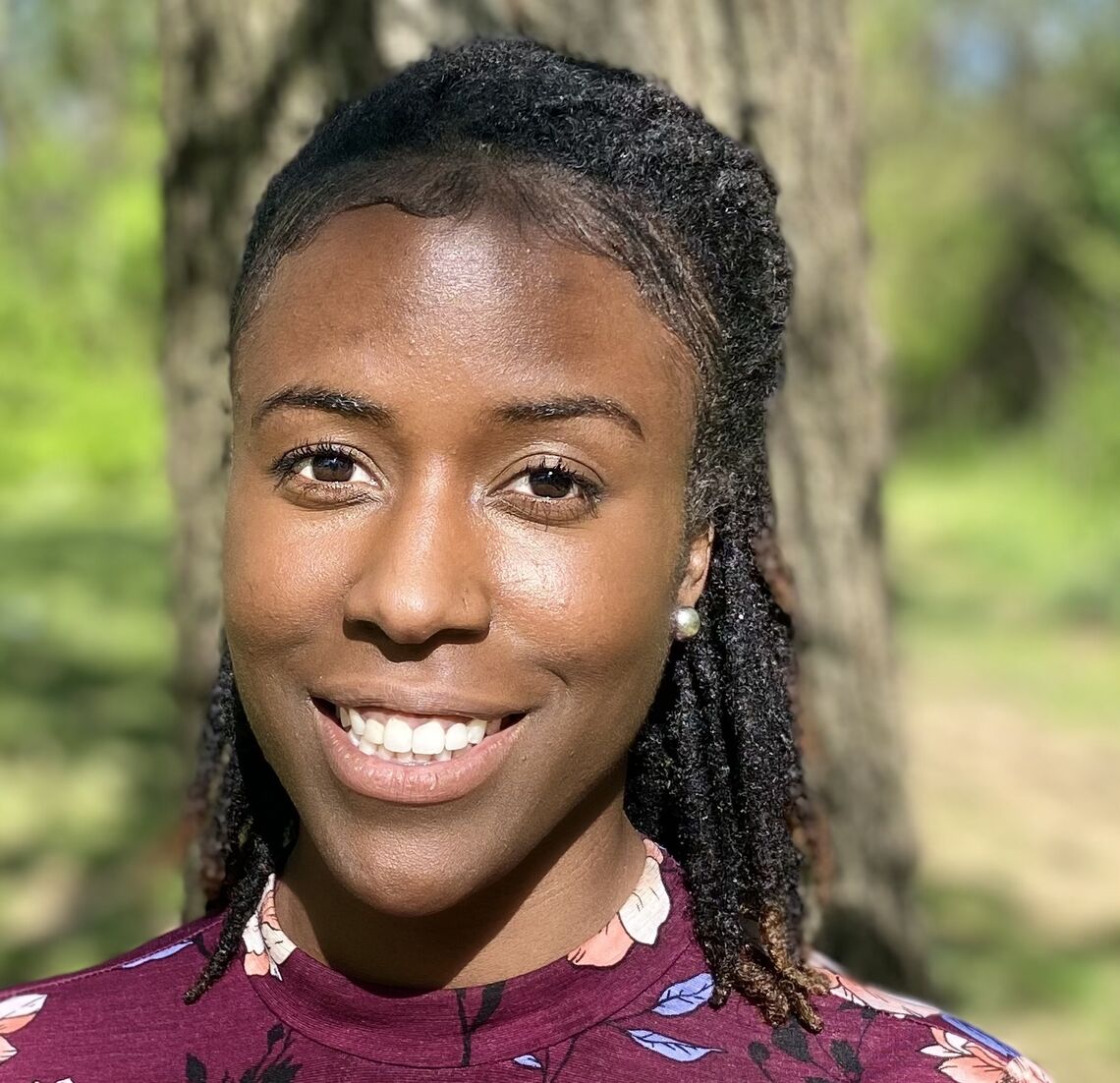 Daphne Smallwood
Daphne Smallwood
At a young age I was blessed with the artistic skill to create figures and other realistic renderings of whatever I saw. I developed this artistic talent through my undergraduate studies at Penn State University and later during my graduate studies at Temple University.  As an art educator I strive for everyone to see their ability to create art. Through my research, I have found that some groups of people find it hard to identify with art. These groups were mainly people of color or lower economic status. This issue sparked the creation of my business Freedom Marks LLC, a community and public art organization that inspires people to be and create art. Within Freedom Marks I have been exploring public and community art through body paint, sidewalk chalking, and mural-making. 
Melon Street Pocket Park before the Youth Ambassador Program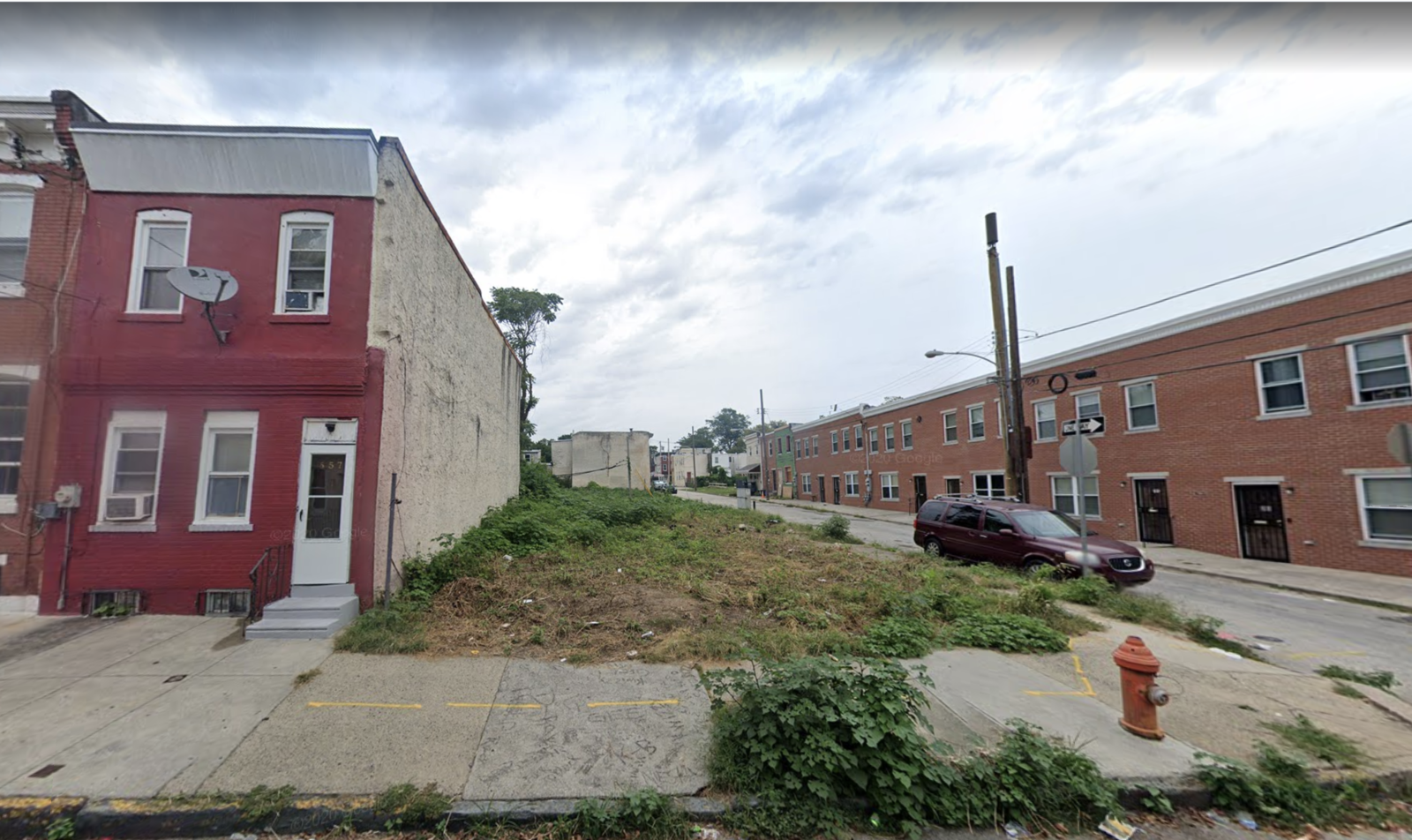 Melon Street Pocket Park after the Youth Ambassador Program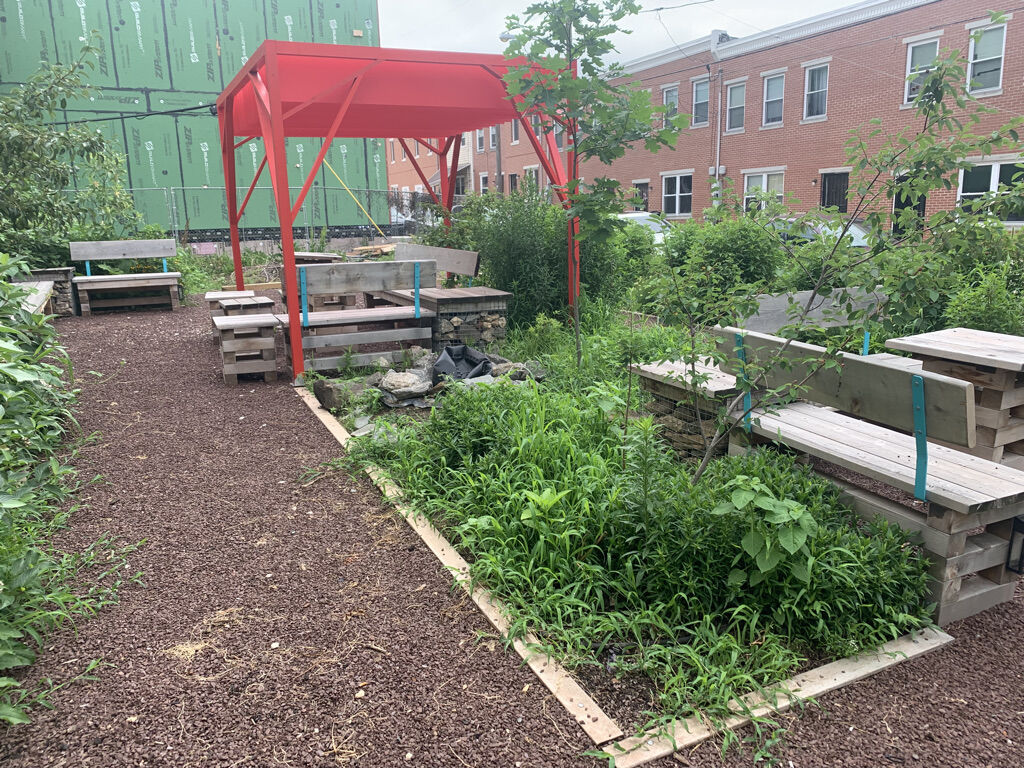 copy of img 0244 jpg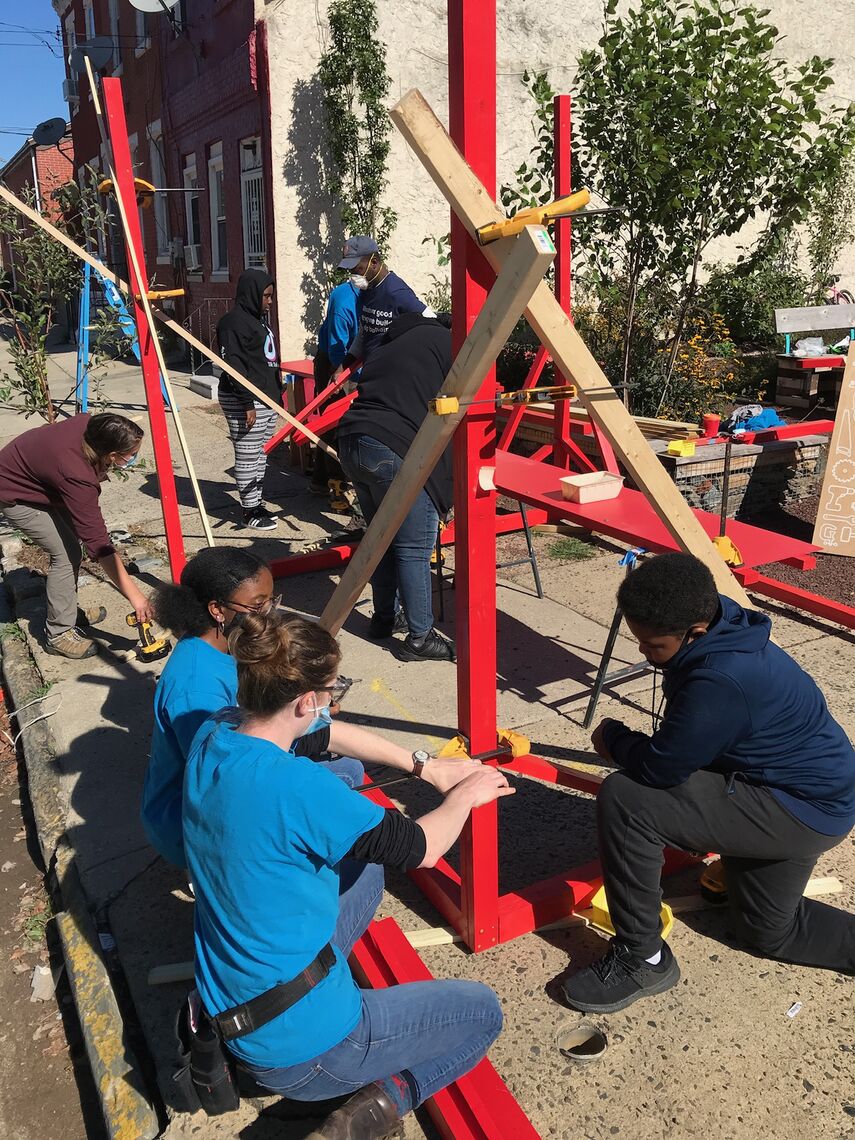 About Mantua Civic Association (MCA)
MCA was established in 2012 by the community to organize and take action around issues of housing, education, safety, and employment affecting the neighborhood. MCA's mission is to advocate for and represent the community's concerns, increase resident civic engagement, share the area's vibrant history, and set a collective vision for the neighborhood. MCA's Education Advisory Committee is an active group of residents, educational leaders at Morton McMichael Public School, Drexel University and West Philadelphia Promise Neighborhood program. Over the past two years, PC has actively worked with MCA and its Education Advisory Committee and consistently participates in the monthly Committee meetings.