The Quiet Circus: River Charrettes
Curated by Harry Philbrick, Tina Plokarz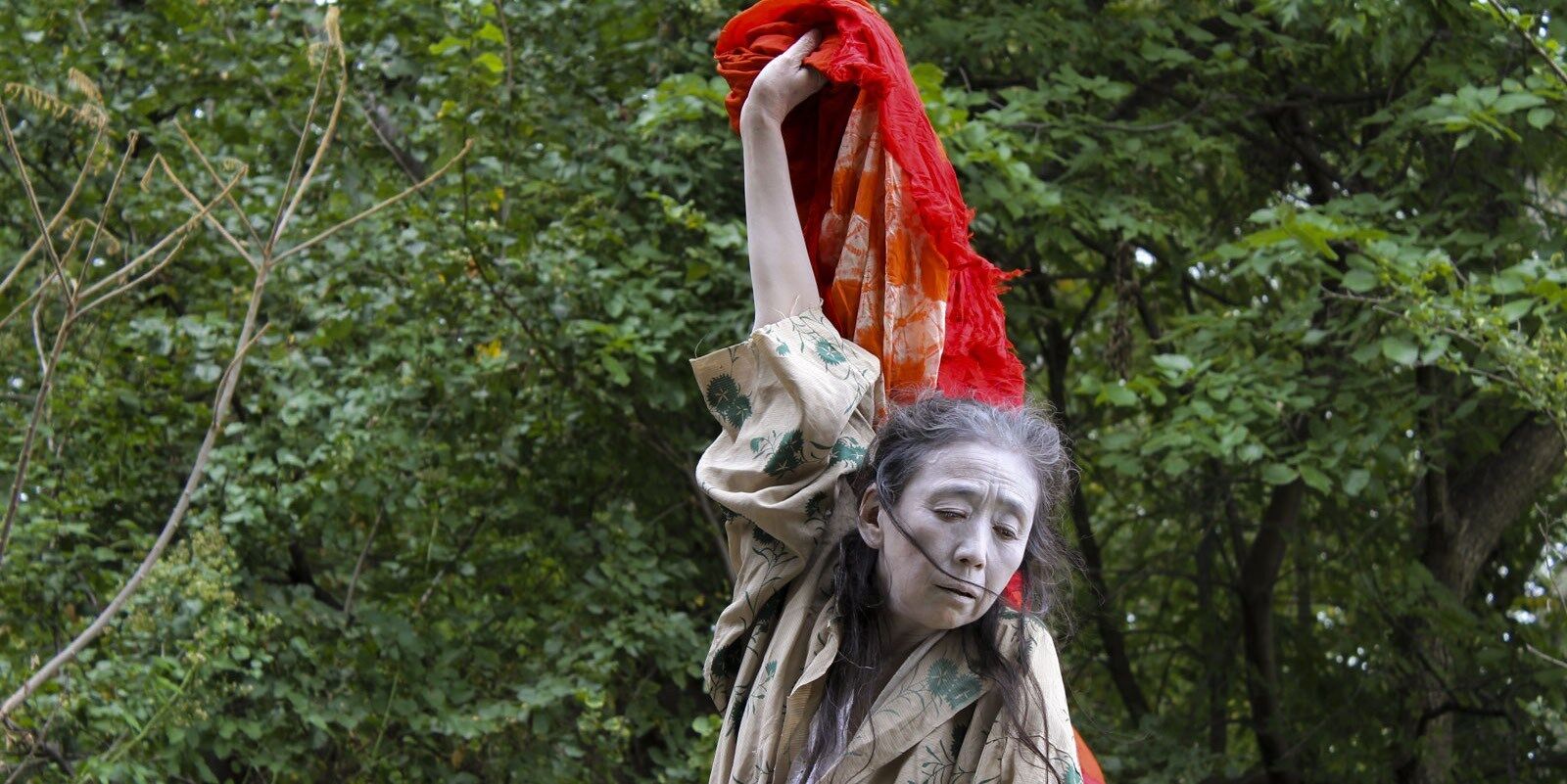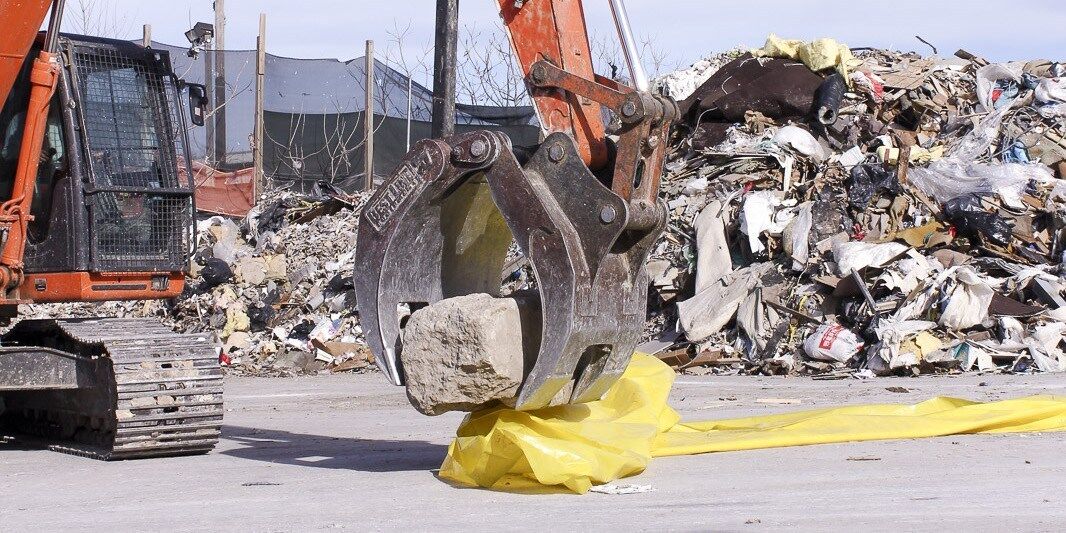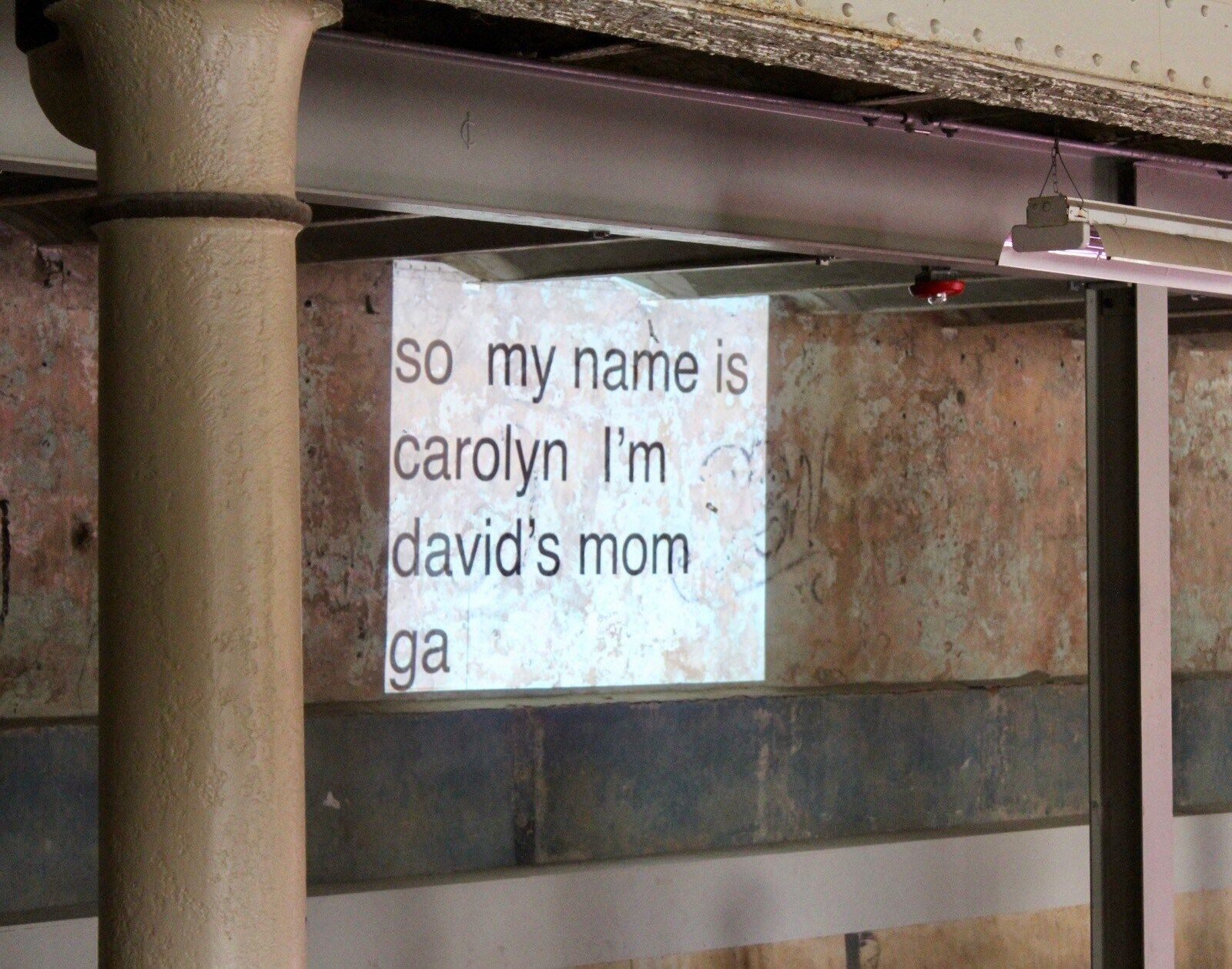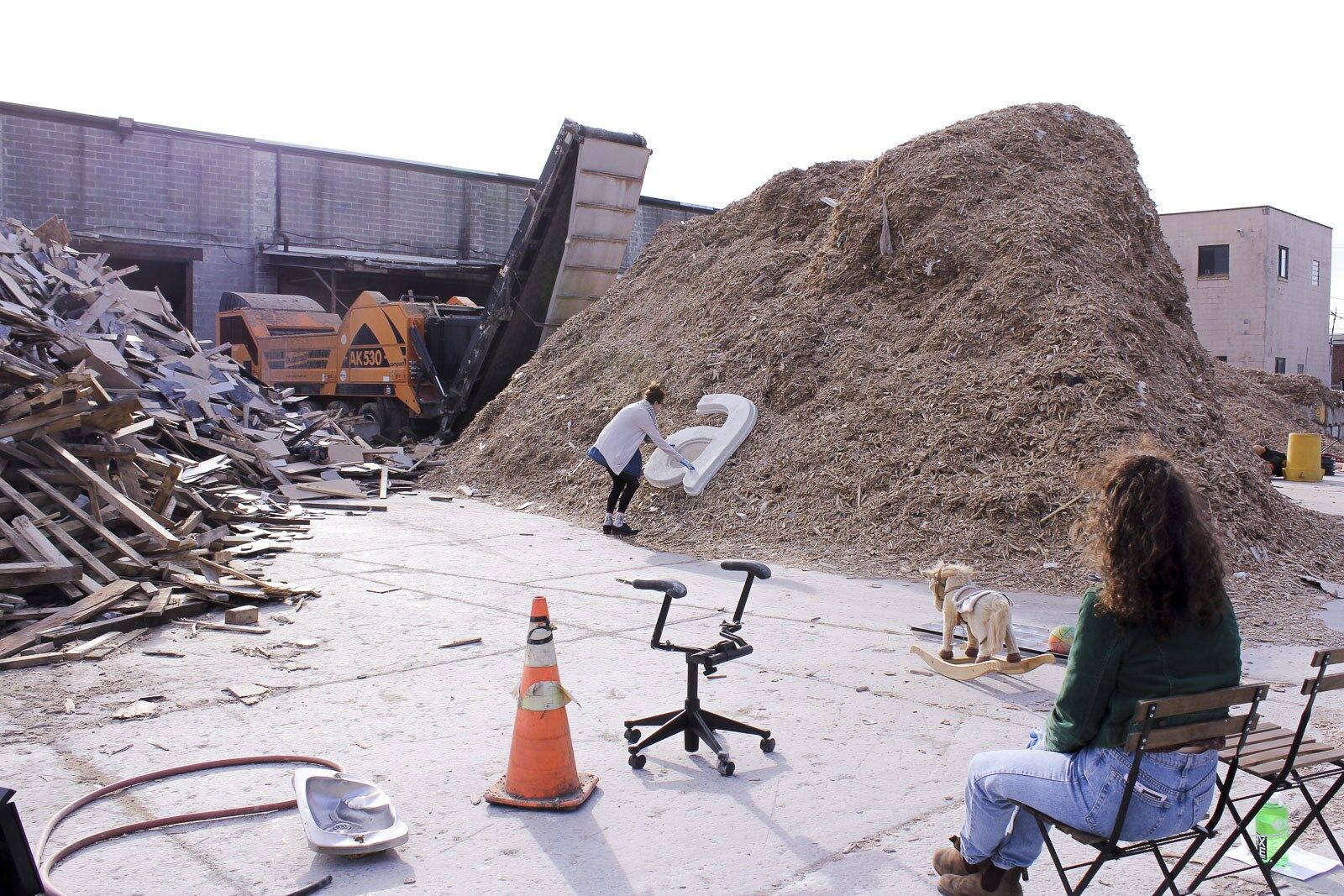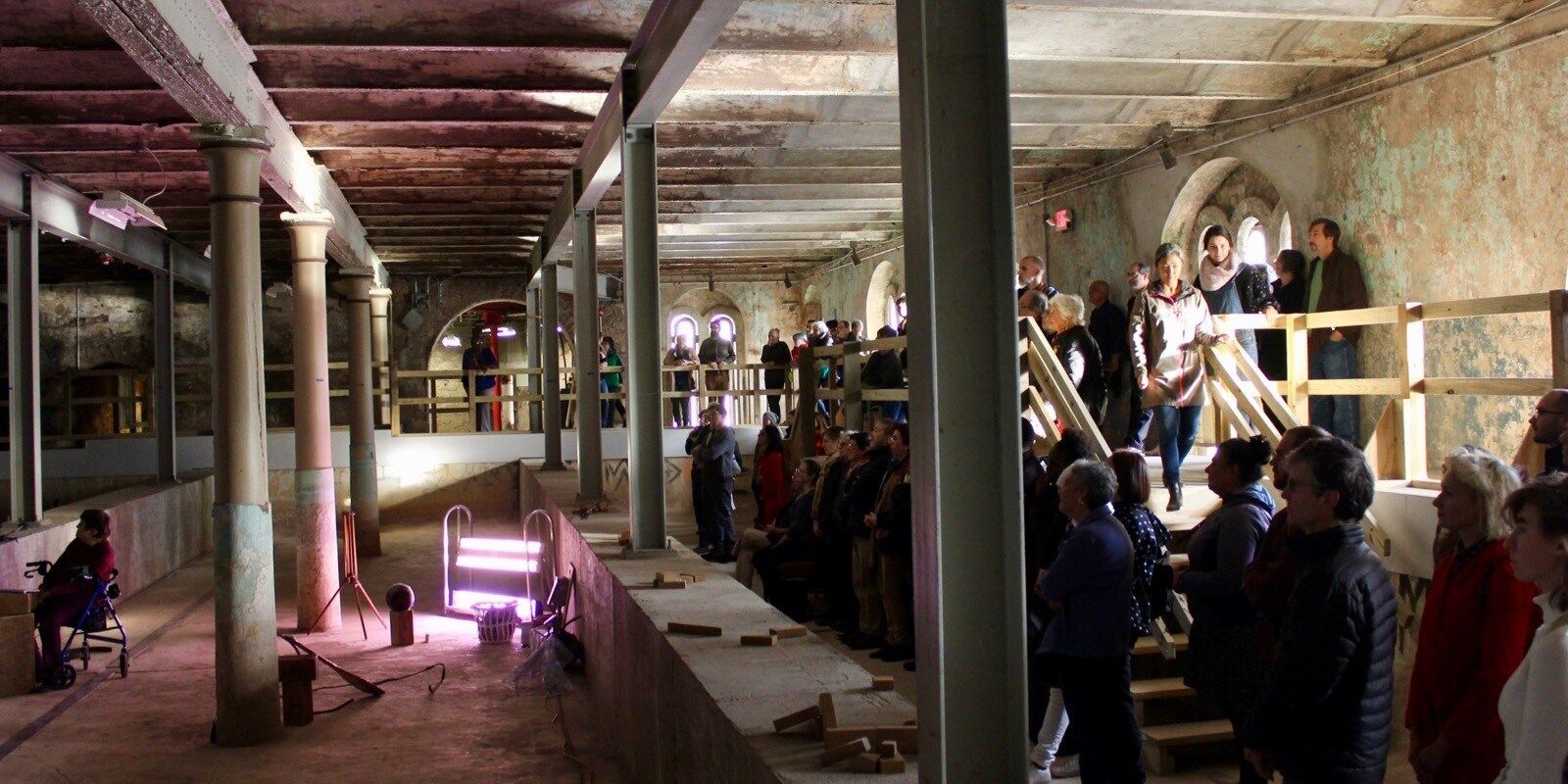 The Delaware and Schuylkill Rivers have shaped the natural and social environment of the city of Philadelphia, both as metaphors and as sources of power, industry, and beauty. But how do people interact within their built environment? And what impact do natural forces have on our infrastructure and vice versa? Engaging with these questions, Philadelphia Contemporary presented a series of River Charrettes—performances and participatory dialogues—reflecting upon topics raised at four different sites along Philadelphia's waterfronts and in the performance series The Quiet Circus, conceived by David Brick (Headlong) as an ongoing participatory practice at Washington Avenue Pier and the adjoining Delaware River.
The Quiet Circus: River Charrettes was a collaborative project by Headlong and Philadelphia Contemporary to engage and explore the city's maritime, industrial, and creative heritage with internationally renowned thinkers and performers. We created fertile opportunities for invited artists/performers and viewers to build mutual understanding through conversation with each other within Philadelphia's dynamic, ever-changing landscape.
The Quiet Circus: River Charrettes were free of charge. Learn more about the project here.
eiko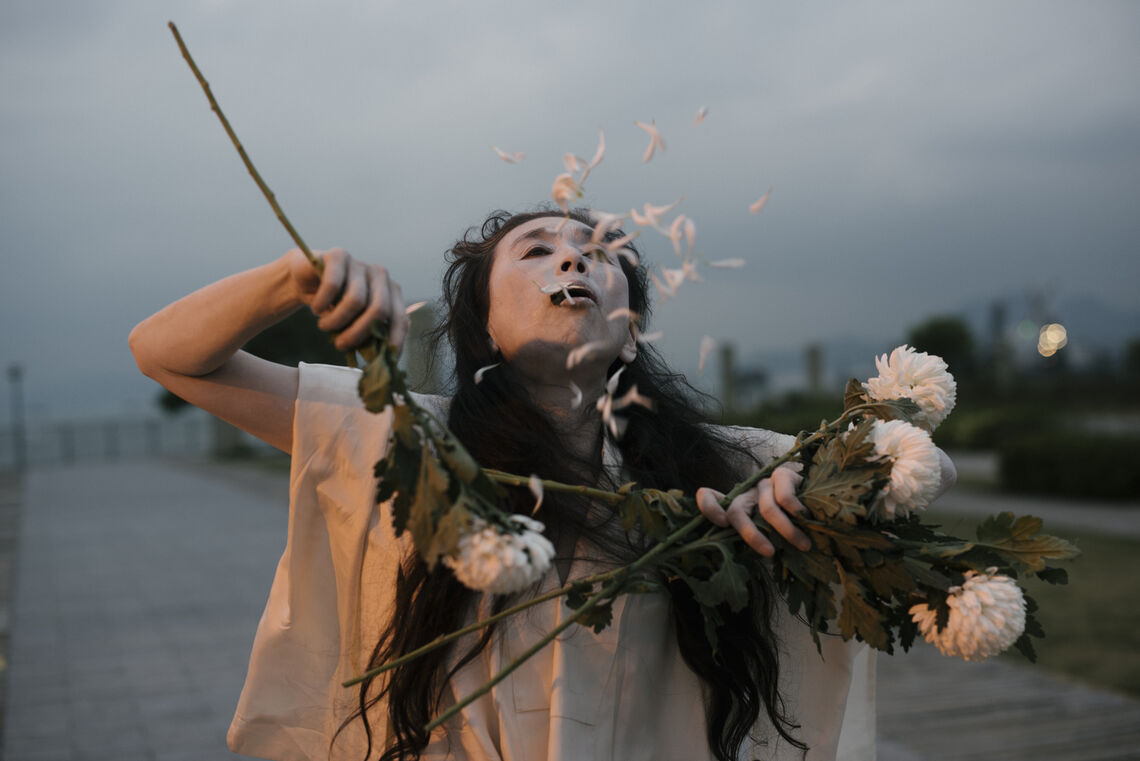 the quiet circus: river charrette 1
Saturday, September 24, 2016
Bartram's Garden, 5400 Lindbergh Blvd, Philadelphia, PA
Eiko Otake, Alan Greenberger, Harry Philbrick, and David Brick​
In light of Bartram Garden's exceptional history as a natural refuge in the midst of the booming oil transportation and refining infrastructure, the first River Charrette was a combination of a brief outdoor performance by internationally celebrated dancer Eiko Otake (Eiko & Koma), who lead participants from the large meadow at the boating pier through the woods to the sloping field on the banks of the Schuylkill River. The performance was followed by a conversation between Eiko and former Philadelphia Deputy Mayor Alan Greenberger (Drexel University), whose leadership was integral to the City's current growth and who led the effort to significantly transform the Schuylkill River waterfront. The conversation was moderated by Harry Philbrick (Philadelphia Contemporary). David Brick (Headlong) joined in the conversation.
​The garden's complex environment was backdrop and basis for a critical conversation that touched on themes in The Quiet Circus' and Eiko's work: the vulnerable but strong human body in culturally shaped landscapes, the interplay of nature and planned environments, and how urban development ultimately confronts larger forces of natural and human interaction.
​About the Artist
Eiko Otake was born and raised in Japan, and is a New York-based movement artist, performer, and choreographer who for over 40 years has worked with Koma Otake as Eiko & Koma. Always performing original choreography, Eiko & Koma have been honored with prizes such as a double Guggenheim Fellowship (1984), the United States Artists Fellowship (2006), the MacArthur Fellowship (1996), the Samuel H.Scripps American Dance Festival Award (2004) and the Dance Magazine Award (2006). In October 2014, Eiko inaugurated her solo project: A Body in Places with the performance of A Body in a Station at Philadelphia's 30th Street Station.
river charrette 2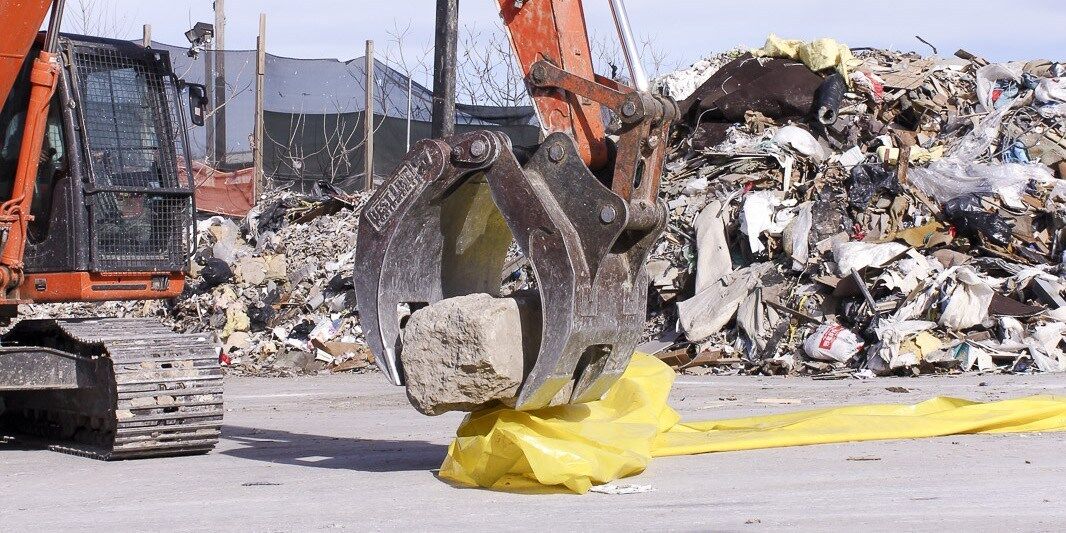 the quiet circus: river charrette 2
Saturday, April 8, 2017 
RAIR (Recycled Artist In Residency), 7333 Milnor Street, Philadelphia, PA
Maiko Matsushima, Billy Blaise Dufala, and David Brick
​
​In April 2017 Philadelphia Contemporary and Headlong invited the public to a Silent Walking Tour and interactive Performance Dialogue at RAIR (Recycled Artist In Residency). Presented amidst demolition waste and recycling materials, the second River Charrette addressed sustainability issues against a backdrop of the gritty urban industry near the banks of the Delaware River.
RAIR is a nonprofit organization that builds awareness about sustainability issues through art and design. Situated inside a construction and demolition waste recycling company in northeast Philadelphia, RAIR offers artists studio space and access to more than 350 tons of materials per day. Since 2010, RAIR has provided a unique platform for artists to work at the intersection of art, industry and sustainability, while producing content that challenges perceptions of waste culture. More information can be found at rairphilly.org ​
​About the Artists
Billy Blaise Dufala is a Philadelphia-based artist and musician engaged in a wide variety of creative discipline. He is a co-founder and director of residencies at RAIR (Recycled Artist In Residency), offering artists access to over 350 tons of waste a day, a studio within the recycling center to work in and on what the industrial back end of the city's redevelopment looks like in terms of trash. Dufala is best known in Philadelphia for his ongoing collaborative practice with his brother Steven, together they are known as the Dufala Brothers. The brothers work in a variety of media, approaching sculpture, theater, performance, music, digital media, design and good old-fashioned drawing while exploring concepts of use-value, sentimentality, exaggeration and shelf-life through a sometimes absurd and trash-picked lens. He co-founded and was part of Traction Company, an artist cooperative and sculpture studio in West Philadelphia from 2005-2016. Currently, he teaches a class on found materials at the Pennsylvania Academy of the Fine Arts. ​
Maiko Matsushima is a costume designer as well as Production Designer and Lecturer at Bryn Mawr College. Matsushima has been designing for theatre, dance, opera and film in NY and regional theatres. Most recently her designs have been seen at Philadelphia's The Wilma Theater, My Wonderful Day, Proliferation of the Imagination, and The Understudy. Other designs include Twelfth Night (Pig Iron Theater Company), Takes (Nichole Canuso Dance Company), Chicken (Charlotte Ford) at Philadelphia Live Arts Festival, THIS (Playwrights Horizons, NY), Rescue Me (Ohio Theatre, NY), More (Headlong) and may others. She has also worked as an associate costume designer on Broadway productions such as Spring Awakening, Radio Golf, Lestat, Assassins, Good Body and Pacific Overtures, and Wicked in Japan.
river charrette 3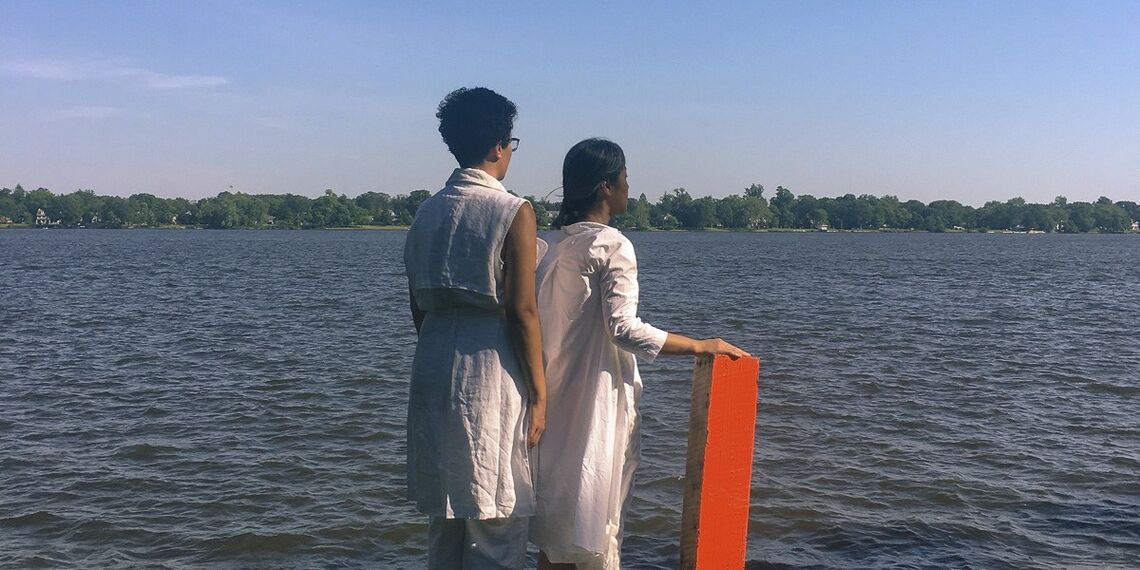 the quiet circus: river charrette 3
Sunday, June 11, 2017
Andalusia, 1237 State Road, Andalusia, PA
Martha McDonald and David Brick
​
River Charrette 3 took place in the pastoral setting of Andalusia along the Delaware River. It was just a short distance upstream from the commercial recycling operation that was the site of the previous River Charrette. Andalusia, by contrast, was the bucolic, ancestral mansion and estate of Nicholas Biddle, one of the most significant figures to shape US economic strategies in the early 19th century. President of the Second Bank of the United States, Biddle was a one-man Federal Reserve Bank before the institution existed.
Andalusia was built in response to the 1793 Yellow Fever epidemic in Philadelphia, in which 10% of the city's 50,000 inhabitants died and another 20,000 fled within a two-month period. Yellow Fever refugees were denied entry to neighboring towns as well as the major port cities of New York and Baltimore. When the epidemic passed, people with means built homes away from the center of the city. Nicholas Biddle was wealthy enough to make his new home upstream on beautiful grounds along the Delaware River.
Andalusia was built as a refuge from future plagues. Its peaceful gardens and graceful architecture embody the paradox of leaders and elites in our liberal democracy: a simultaneous devotion to, and unease with, the masses that are the lifeblood of the country's wealth. As a place of manicured beauty, inviting contemplation, Andalusia makes us consider to what degree refuge is related to internal and external geographies.
​On June 11, 2017 at 4:00 PM interdisciplinary artist Martha McDonald collaborated with David Brick to take audiences on a journey through the grounds of the historic Biddle estate—conjuring the memory of those who sought refuge there and marking the loss of those who could not. Known for her mournful work that summons history to reflect on the present moment, McDonald joined her practice of activating sites through song with Brick's participatory, contemplative approach to performance. Together, they invited the audience to attune their senses to the site and to themselves in it. This collaboration further explored the themes of The Quiet Circus, an ongoing public art project taking place at the Washington Avenue Pier in South Philadelphia.
​A post performance conversation addressed relationships between artistic and contemplative practices.
​About the Artist
Martha McDonald is an interdisciplinary artist whose performances and installations feature handcrafted costumes and objects that she activates through gestures of making and unmaking and singing to transmit narrative. Her work has been shown internationally, at venues including Brotfabrik, Berlin, Germany; Linden Centre for Contemporary Arts, Melbourne, Australia; and the Tamworth Textile Triennial, Australia. Nationally, her work has been presented at The Joyce SoHo and PS 122 in New York; Smithsonian National Portrait Gallery in Washington, DC; and in Philadelphia at the Institute of Contemporary Art, RAIR, and The Woodlands, among others. McDonald has received fellowships from MacDowell Colony; the Pennsylvania Council on the Arts; and Independence Foundation. She received a MFA from Monash University, Melbourne, Australia. She is currently developing a new project at Black Mountain College Museum + Art Center in Asheville, NC. 
www.marthalmcdonald.blogspot.com
​
Andalusia, home to generations of the Biddle family for more than 200 years, is a historic house museum and gardens overlooking the Delaware River, 13 miles upstream from Philadelphia. The 100 acre property features a Greek Revival mansion designed by architect Thomas U. Walter in 1834, and is surrounded by spectacular gardens and native woodlands. Andalusia was placed on the National Register of Historic Landmarks in 1966 and opened to the public in 1980. 
the quiet circus river charrette 4 thumbnail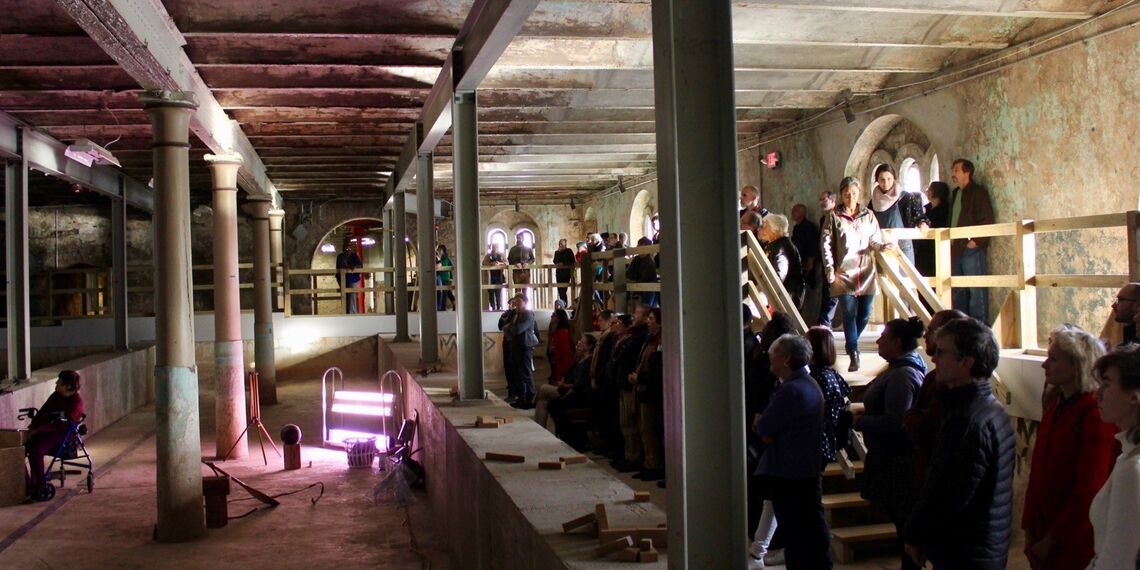 the quiet circus: river charrette 4
Saturday, November 4, 2017
​Fairmount Water Works
David Brick, Carolyn Brick, and guest speakers David Barnes and Deenah Loeb
The fourth and final The Quiet Circus: River Charrette revisited the path of the city's watershed, urban expansion and cultural heritage. We invited the public to follow the path of the water in a silent walk, starting from Philadelphia's historic reservoir and along the remains of historic water pipes into the Fairmount Water Works' hidden, underground natatorium, and to witness a performance duet and post performance conversation. We explored the correlations between society and its environment, and reconsidered topics around diversity, sustainability and consciousness.
Along the Schuylkill River Banks' picturesque scenery visitors sharpened their attention to the significance of water and the human necessity for unimpeded access to this vulnerable and unequally distributed resource in a silent walk. Inside the historic Kelly Pool, artist and choreographer David Brick and his 79-year old Deaf mother, Carolyn Brick, performed Island of Signs — a sequence that informed and was informed by the weekly performances The Quiet Circus at the Washington Avenue Pier. Their site-specific duet included excerpts from the documentary Beyond Silence (1959) that featured and silenced Carolyn's experience as a Deaf student. Together with performance creator David Brick, special guests Deenah Loeb (Executive Director at the City Parks Association) and David Barnes (Associate Professor for History of Medicine and Public Health at the University of Pennsylvania) a post performance conversation initiated questions about human interaction, contemplation and responsibility.
​About the Artist
David Brick is Co-Director of Headlong, a platform for performance and art research based in Philadelphia; and Director of the Headlong Performance Institute, an immersive training program for creating experimental performance. He collaborates broadly in creating performance, participatory installations and community. His current work includes the ongoing project The Quiet Circus which invites you to attend and participate on Saturdays at The Washington Avenue Pier along the Delaware River in Philadelphia and includes The Quiet Circus: River Charrettes, Performative Dialogues curated in collaboration with Philadelphia Contemporary.