Supine Horizons
Curated by Nicole Pollard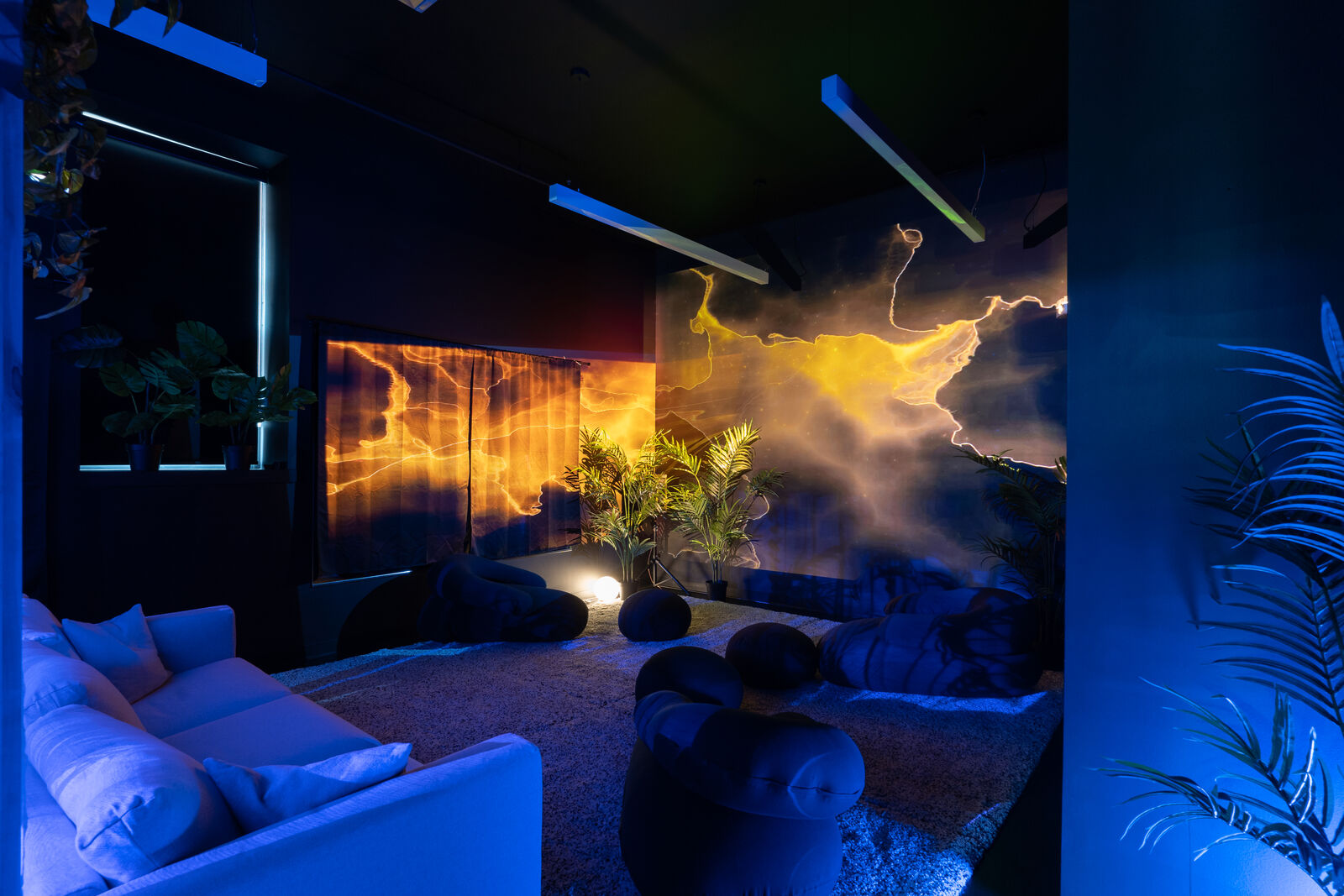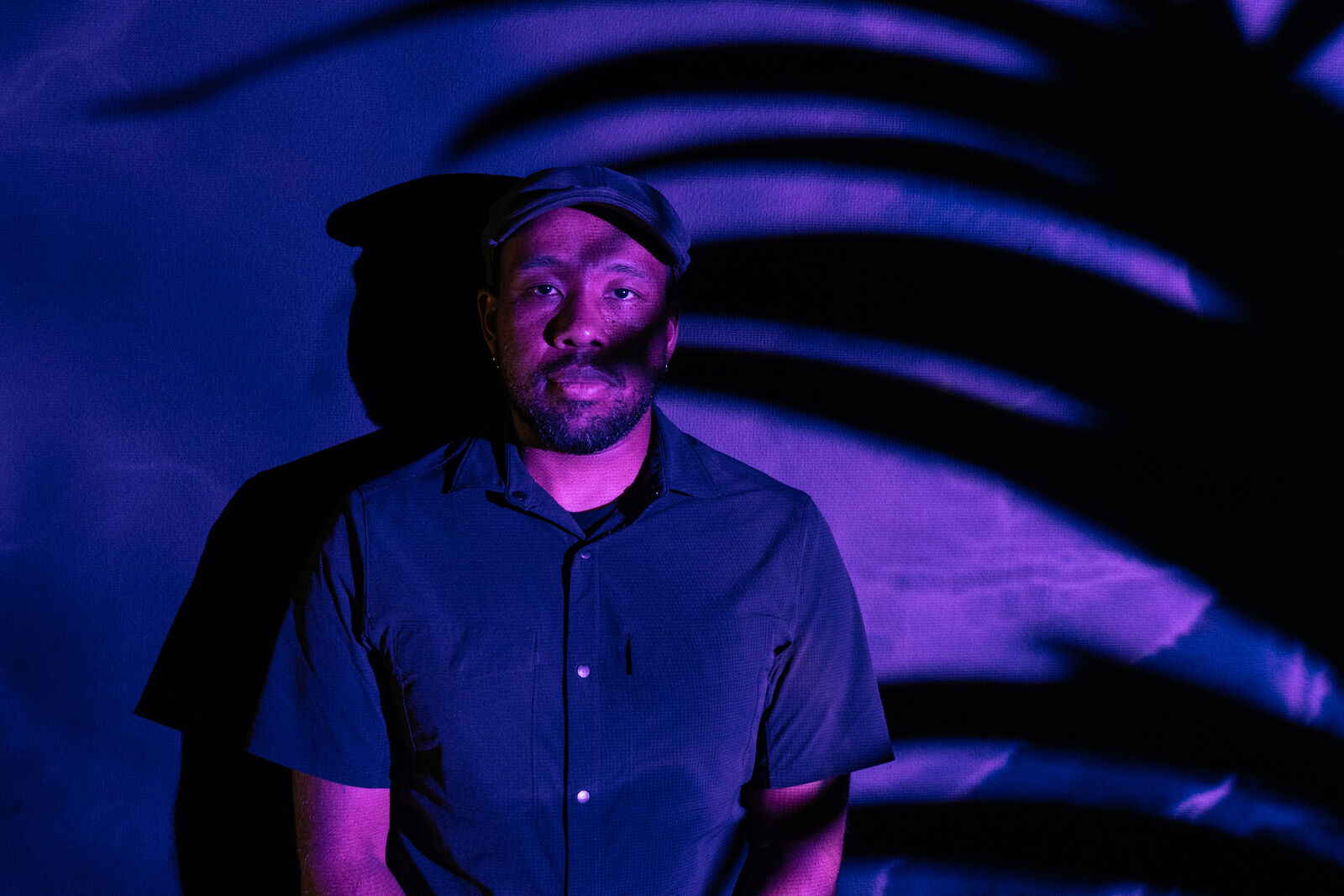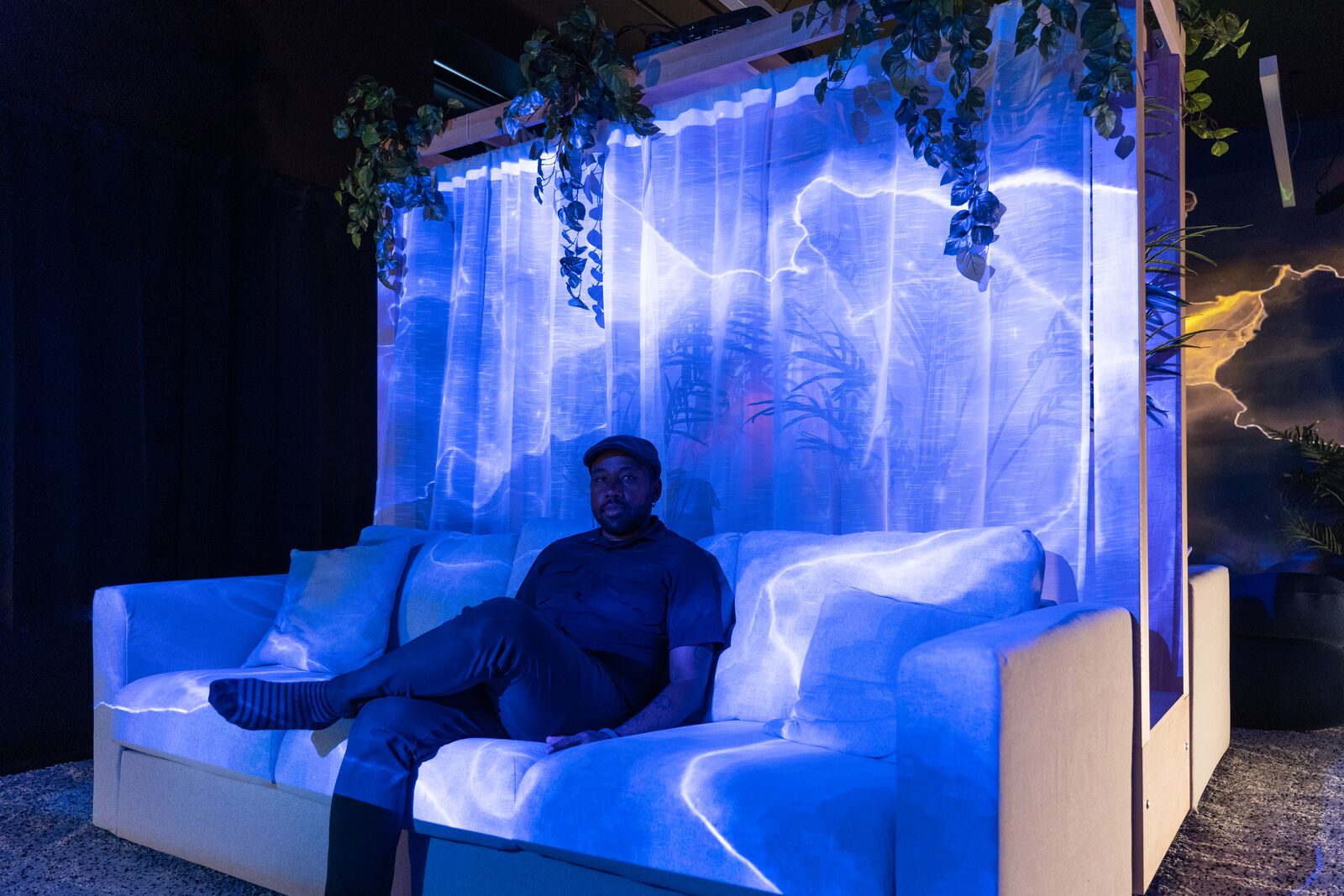 Supine Horizons is an immersive site for rest, resistance and renewal, featuring synthesized sound and projected visuals by local multimedia artist Gralin Hughes, Jr. (Television Sky). 
Supine Horizons seeks to dismantle the idea that rest is solely a luxury or a privilege and aims to subvert capitalist ideals of "hustle" and "grind" culture, to instead center rest as the ultimate form of self-care and collective healing, particularly for the Black community.
Ambient soundscapes designed to help promote restfulness were composed by Hughes, Jr. using nontraditional techniques. By utilizing multiple forms of data, including the biorhythms in plants, he has created original sound compositions and corresponding visuals with modular synthesizers and software. These compositions are generative and ever-changing, creating an experience that is constantly evolving, as is our relationship to ourselves and one another.
The Experience
Located within a storefront in Germantown, this immersive installation invites visitors to partake in a free rest session where they will experience the sensations of flotation therapy amidst relaxing, ambient soundscapes and soothing projected visuals.  
Visitors are encouraged to reserve their rest session in advance and dress comfortably; lockers will be available for them to leave personal belongings safely. 
In order to provide a safe and comfortable environment, Supine Horizons will feature an air filtration system and soft furniture will be refreshed in between every guest visit. A limited number of people will be booked into each timed session so that adequate physical spacing can be enabled. Visitors can choose to enjoy their timed rest sessions from one minute to up to an hour. 
Masks are strongly encouraged for the duration of the visitor's experience.
Accessibility
This installation is wheelchair accessible. Seating options include anti-gravity bean bag chairs which are low to the ground, and sofas that are chair height. Ear plugs and masks will be available and provided upon request. There is one wheelchair accessible restroom.
Please note: Supine Horizons will be dimly lit and will feature ambient sounds and projection of slow moving visuals. Those with photosensitivity may want to take caution.
All photographs by David Evan McDowell
"Rest is fuel."—Octavia F. Raheem
dsc05038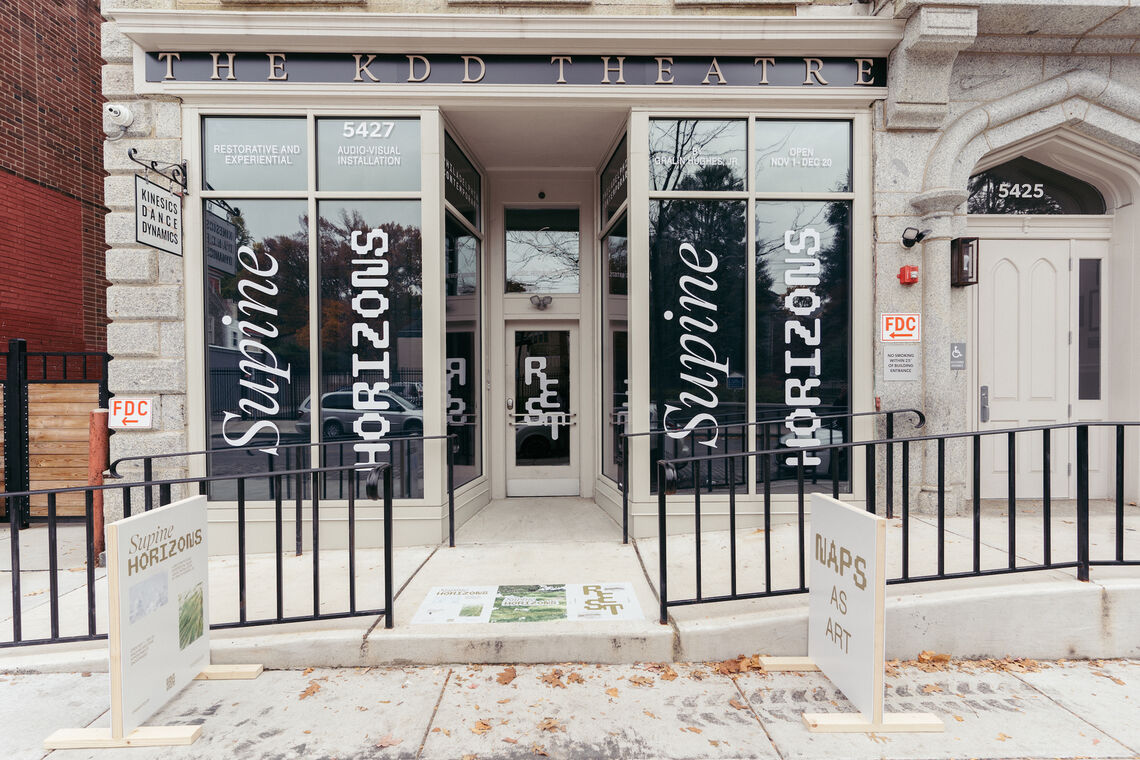 The Storefront
Sited within a storefront located in Germantown, Philadelphia—a predominantly Black neighborhood steeped in history, rebellion and emancipation—this project aims to further put into question our relationship to capitalism by resisting its fabricated sense of urgency in respect to labor and consumption, while seeking personal renewal in order to meaningfully engage in our lives and our communities.
As it is typically a place of commerce, the storefront location for this immersive installation for rest invites visitors to ponder who feels worthy of engaging in restful practices, what capitalism deems worthy of consumption, and to consider what is being exchanged here and how we may continue to rethink the use of these sites for the benefit of our collective wellness and the arts. 
Our partner The KDD Theatre, a Black-owned performance space with a mission to create opportunities to share arts and culture with the community, is contributing to the emerging arts district of Germantown by doing exactly that.
"Transformation requires rest."
—Octavia F. Raheem
dsc05232 edit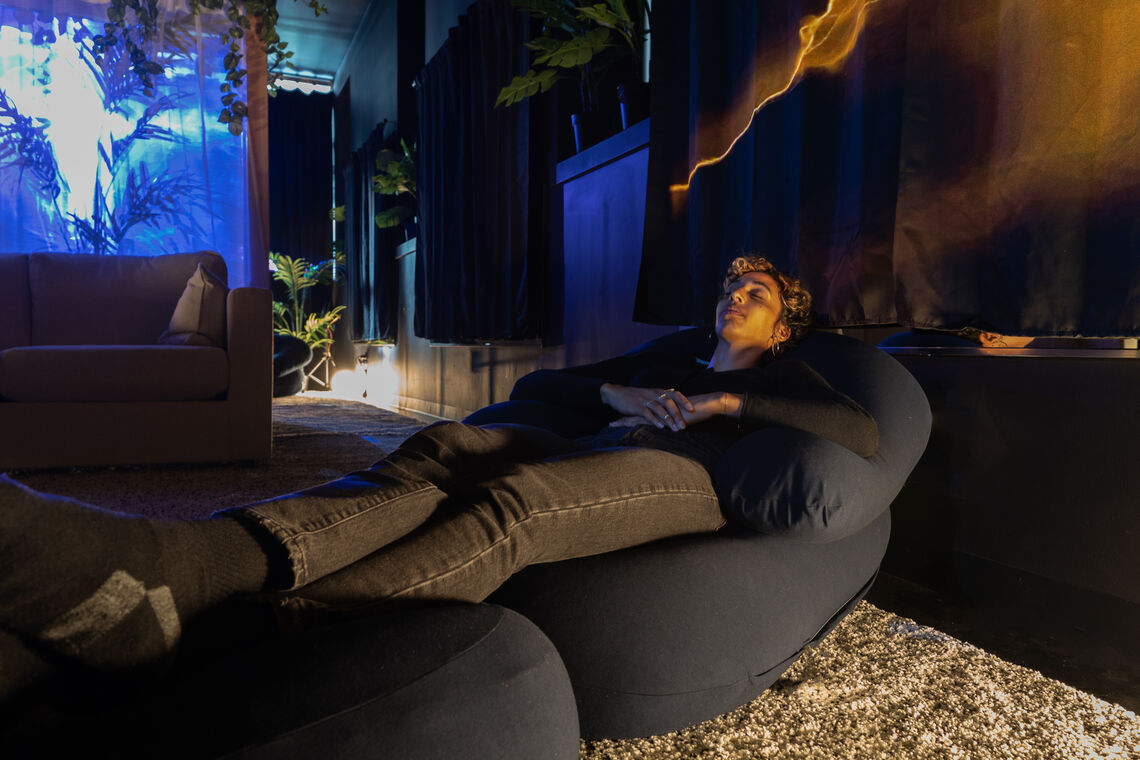 Events
An array of restful events are planned to take place the second week of November through the installation's mid-December run.
"Rest and allow."
—Octavia F. Raheem
Rest Resource Book
A 30-page resource book will serve as a companion piece to the installation and will be available for visitors to take away for free, in order to continue to delve deeper into establishing their own rest practices. Concepts and activity prompts relating to rest, renewal and resistance, and how that translates into communal care will be featured.
dsc05055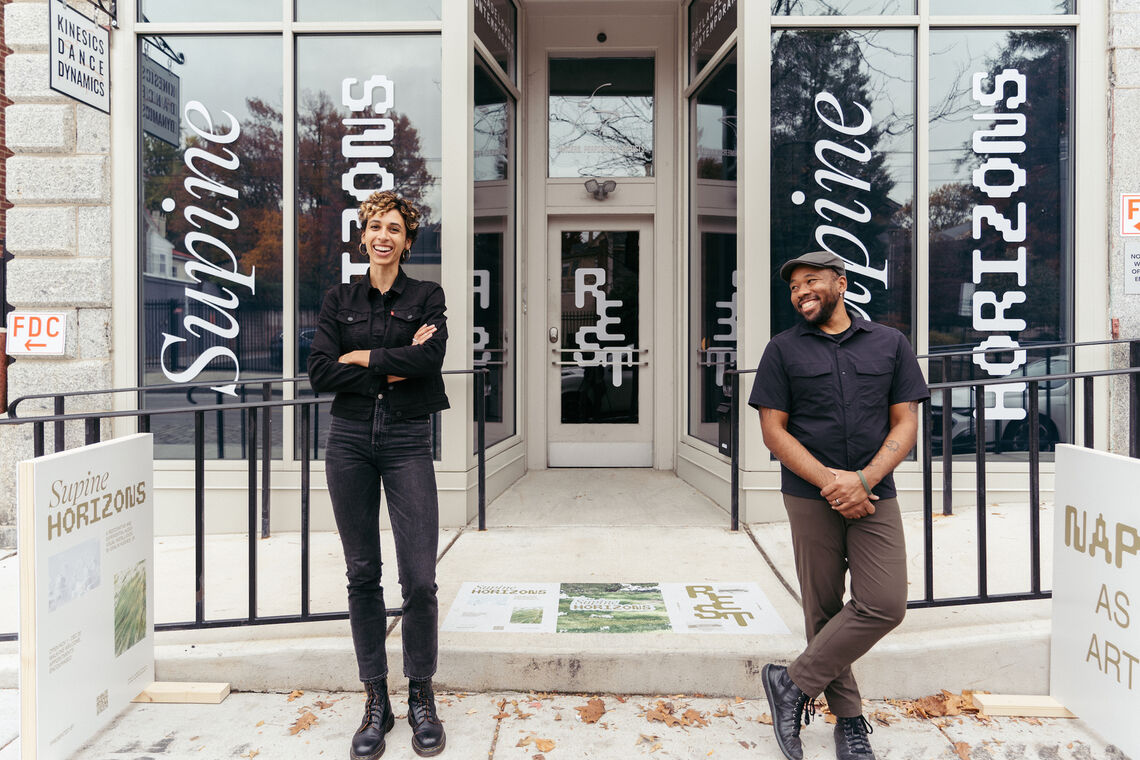 Curator of Lived Culture Nicole Pollard and artist Gralin Hughes, Jr. outside the KDD Theatre in Germantown, Philadelphia
dsc05073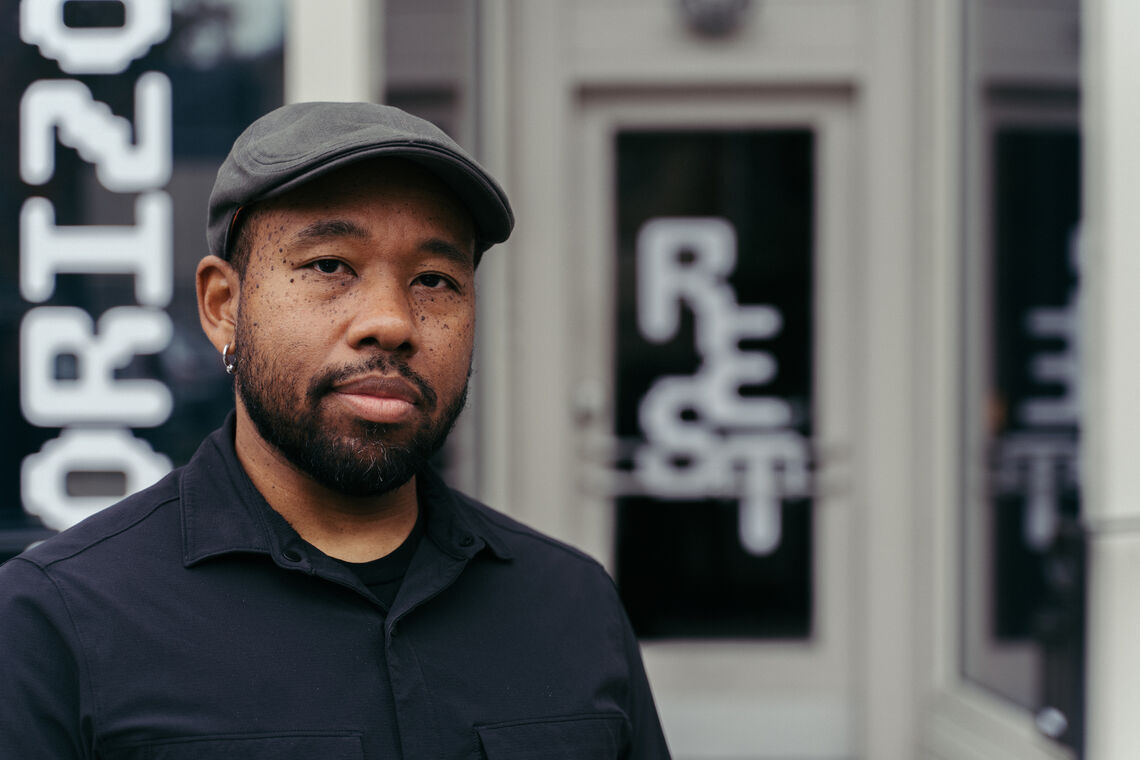 About the artist
Gralin Hughes, Jr. (aka Television Sky) is a multidisciplinary artist based in the Philadelphia area, working at the intersection of sound and visuals. He merges visual art and sound design through projection mapping, audio/visual live performances, and installation art. His work explores the manipulation of fragmented textures through modular synthesis, field recordings, and software. His artistic practice is rooted in collaboration; he uses technology to activate and elevate work by visual artists, musicians, galleries, and museums. He is a member of PhillyAV, an artist-led experimental multimedia collective, and a founding member of blkpatches, a collective of Black modular synthesizer artists. His recent collaborative work has activated spaces at the Barnes Foundation, Franklin Institute, International House, Philadelphia City Hall, Philadelphia Museum of Art, Swarthmore College, and Taller Puertorriqueño. Gralin holds an MFA in Museum Exhibition Planning and Design from the University of the Arts.
About our Lived Culture curatorial program
The Lived Culture curatorial program celebrates a decolonial approach to recognizing and presenting art that aligns closely with Philadelphia Contemporary's value of embracing the breadth of what art can be. It affirms that everyday individual skill and labor, done with joy and with purpose, as well as various forms of culture, both popular and obscure, lend themselves to some of the most fundamental expressions of artistry. Lived Culture works to expand the idea of what art can be beyond its traditional forms and institutional limitations, by highlighting individuals, collectives and communities that may not consider what they do to be art, or themselves to be artists. This program aims to expand the reach of that work by sharing it more broadly, while also providing the resources for it to grow. Lived Culture aims to shift perceptions of power and privilege in our society by looking to the hands of the people.