Jordan Griska: Wreck
Curated by Harry Philbrick, Tina Plokarz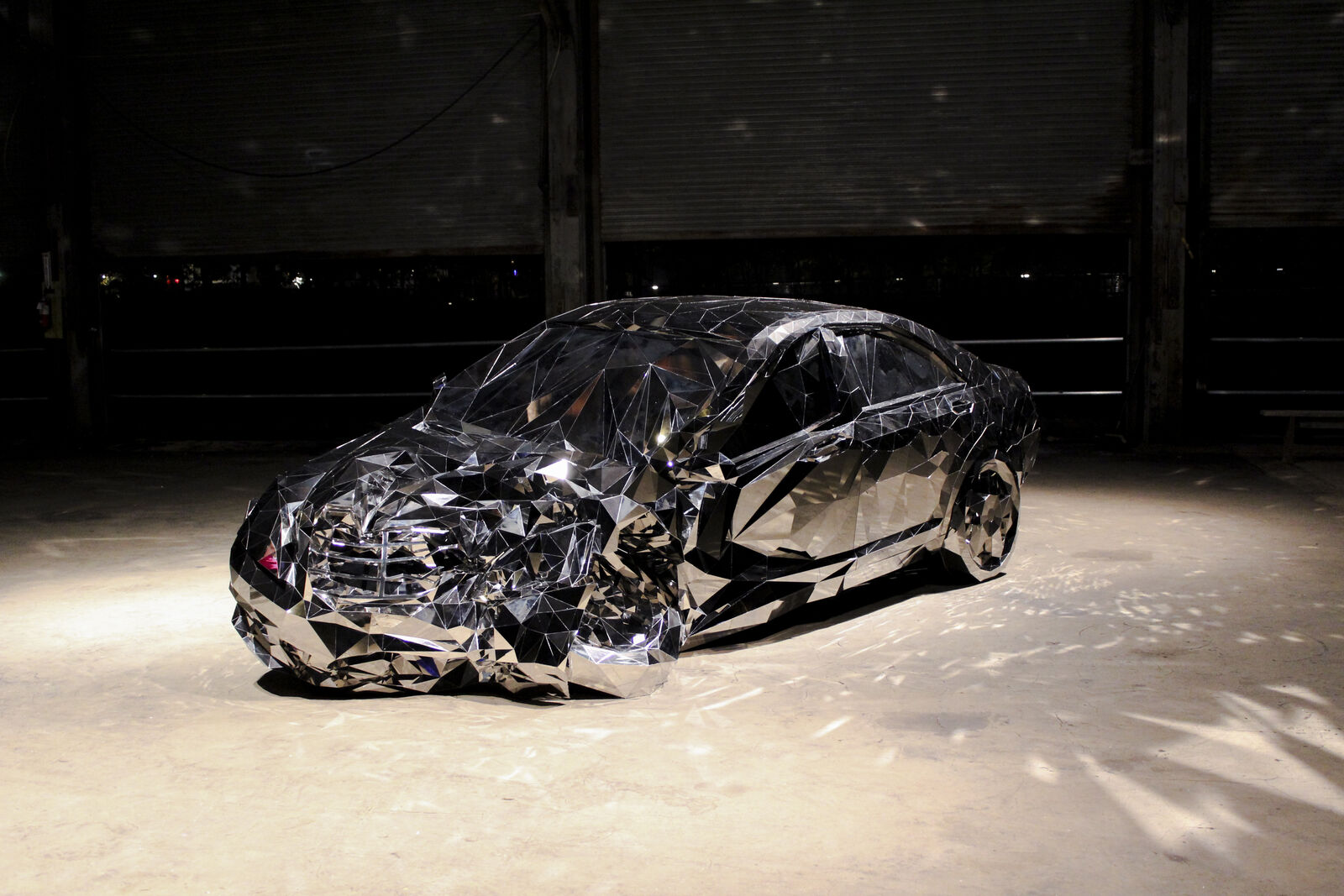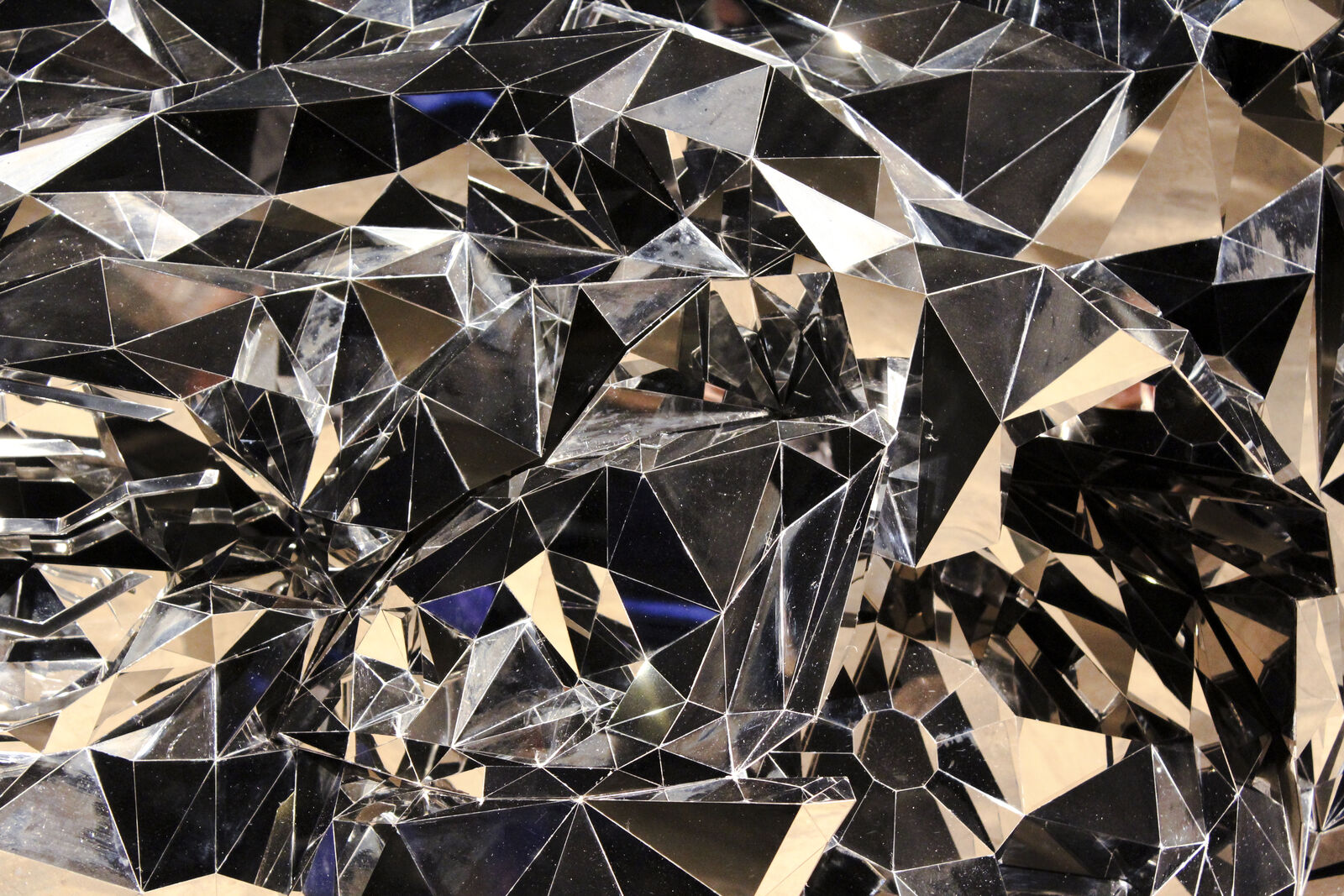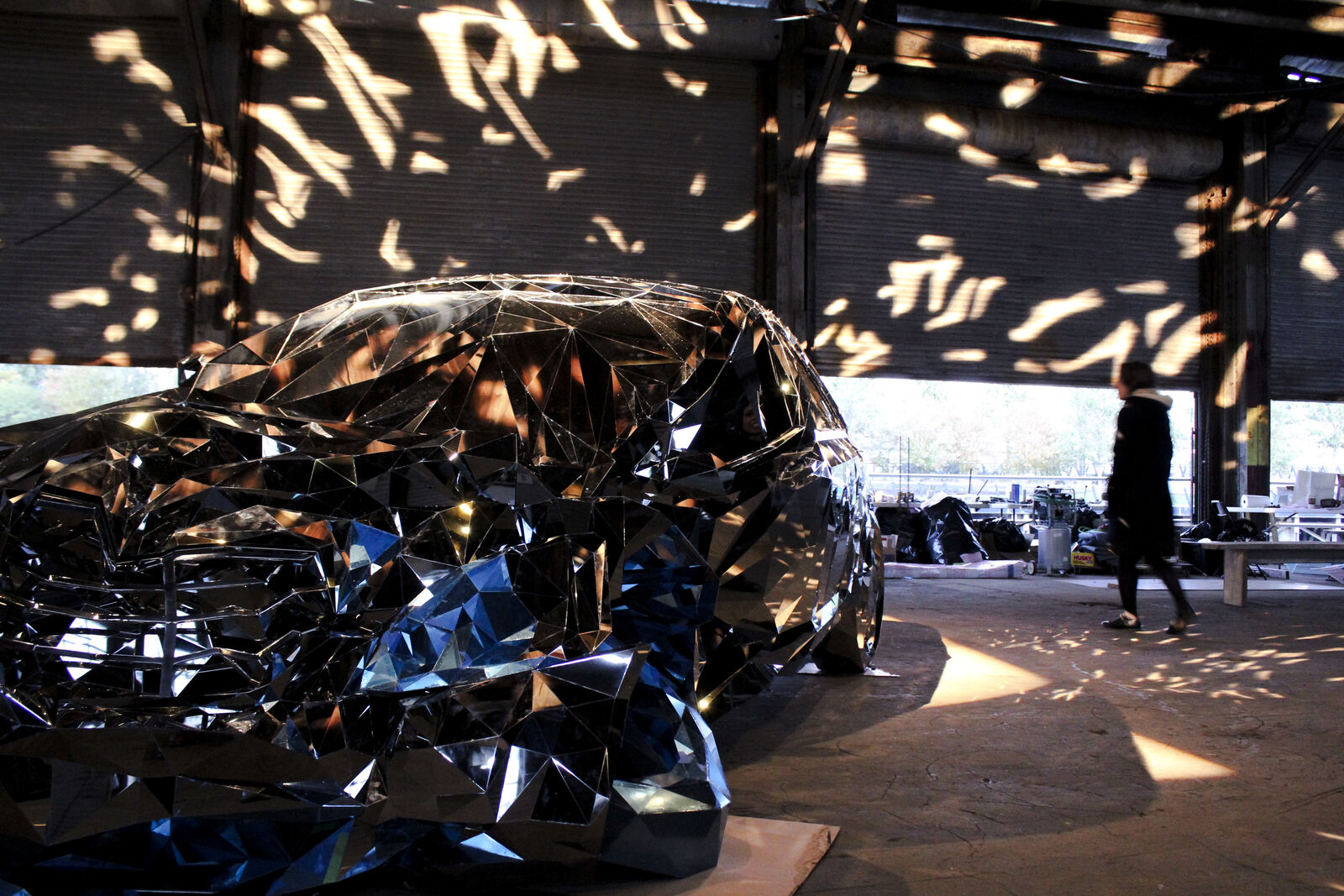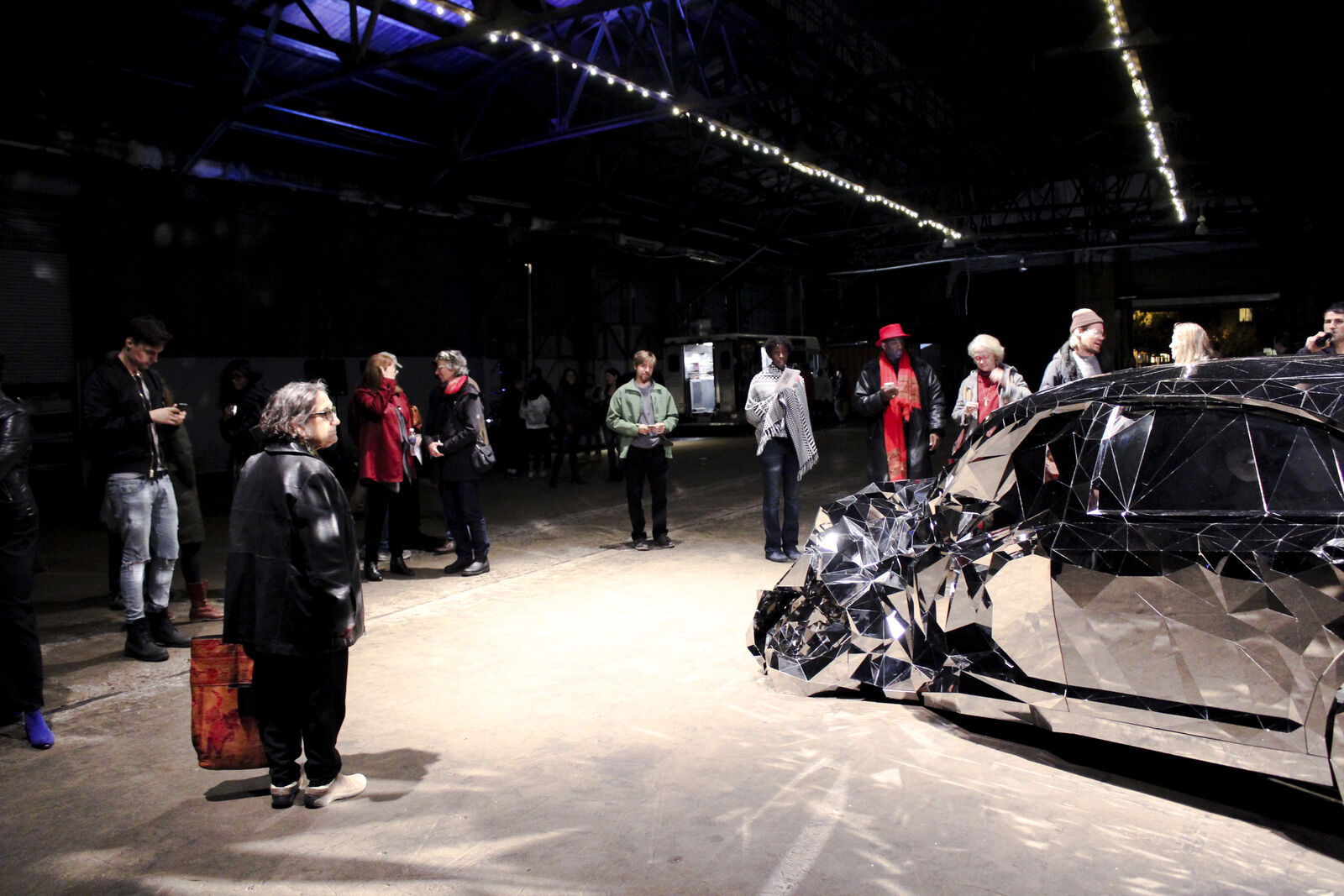 Shimmering like a crystal and splintered into thousands of reflective pieces of stainless steel, Wreck by Jordan Griska simultaneously evokes both luxury and mortality. Philadelphia Contemporary first presented this multifaceted, life-size sculpture in 2016 before its installation in a private collection. Wreck is a non-functional representation of a Mercedes Benz S550, fragmented into highly polished pieces of stainless steel. Griska's process for constructing the sculpture mirrored the most state-of-the-art technology used by the automobile industry, utilizing a combination of digital modeling and meticulous handcrafting. Spectacular and haunting, Wreck captures the dual nature of American culture by contrasting wealth, freedom, and individuality with decadence, debauchery, and tailspin, as flip sides of the same coin.
Wreck was exhibited in Pier 9 (now Cherry Street Pier), a 93-year-old shipping warehouse extending onto the Delaware River. The building was lit by a natural skylight and floor-to-ceiling shutters, which were rolled up on both sides to allow direct sunlight and reflections from the Delaware River into the rough industrial structure and onto the glittering car. The optical contrasts between the aging marine building and the digitally-designed vehicle raised challenging questions about the history of industrialization and technology, human mobility in the urban landscape, and art in the context of digitization, DIY culture, and public monuments. With Wreck, Griska carved out an evocative testament of hubris that carries echoes of F. Scott Fitzgerald's glamorous and decadent novel, The Great Gatsby.
About the Artist
Jordan Griska lives and works in Brooklyn, NY. He received his BFA from the University of Pennsylvania and his Certificate in sculpture from the Pennsylvania Academy of the Fine Arts (PAFA). In Philadelphia he is best known for his work Grumman Greenhouse (2011), a sculpture depicting a crashed military airplane that doubles as a functioning greenhouse. Griska received international recognition as SOCRATES Sculpture Park: Emerging Artist Fellow (2014) and with the International Sculpture Center: Outstanding Student Award (2008).