Edward Burtynsky: Megaresources
Curated by Kerry Bickford, Nicole Pollard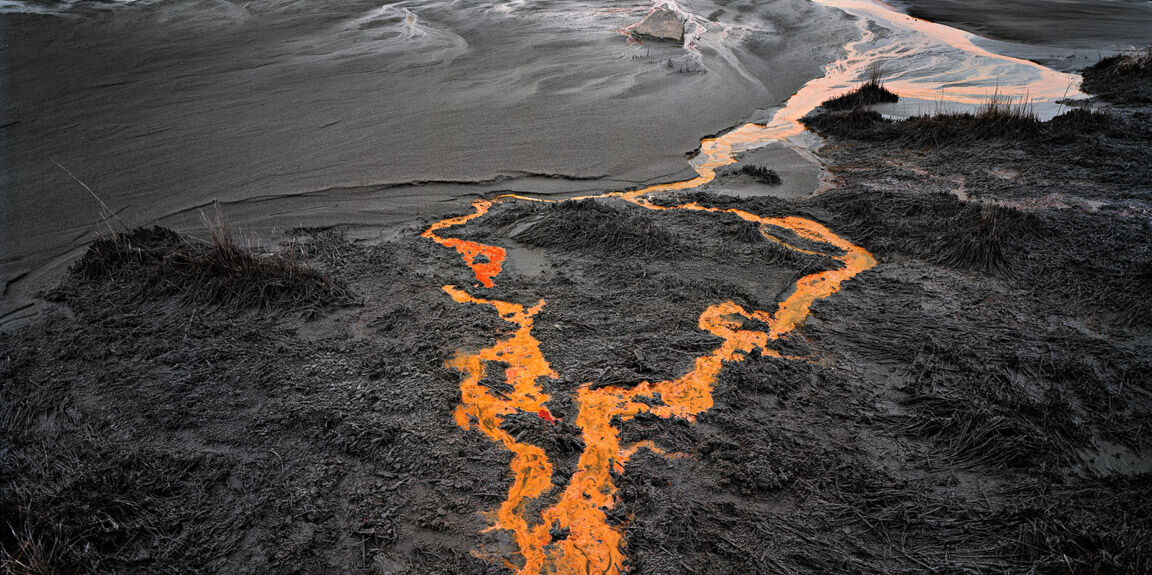 Our dependance on natural resources like coal, steel, and stone prompt a high demand for large quantities to be produced on a massive scale. Through the lens of Edward Burtynsky we were able to examine the magnitude of these human-driven operations that result in total reconfigurations of natural landscapes over time. In these photographs minerals and metals are unearthed, accumulated and distributed, both as solids and liquids. Through these images we become privy to the timescales and geographies of the raw materials that make up our everyday lives.
The show was preceded by an artist talk at the Academy of Natural Sciences of Drexel University on April 3, 2019.
About the Artist
Edward Burtynsky is regarded as one of the world's most accomplished contemporary photographers. His remarkable photographic depictions of global industrial landscapes are included in the collections of over sixty major museums around the world, including the National Gallery of Canada, the Museum of Modern Art and the Guggenheim Museum in New York, the Reina Sofia Museum in Madrid, the Tate Modern in London, and the Los Angeles County Museum of Art in California.
​Burtynsky's distinctions include the TED Prize, the Governor General's Awards in Visual and Media Arts, The Outreach award at the Rencontres d'Arles, the Roloff Beny Book award, and the Rogers Best Canadian Film Award. He sits on the board of directors for CONTACT: Toronto's International Photography Festival, and The Ryerson Image Centre. In 2006 he was awarded the title of Officer of the Order of Canada. Most recently Burtynsky was named Photo London's 2018 Master of Photography and the Mosaic Institute's 2018 Peace Patron. He currently holds eight honorary doctorate degrees.