Celebration of Theaster Gates - Live music and panel
Curated by Mikel Avery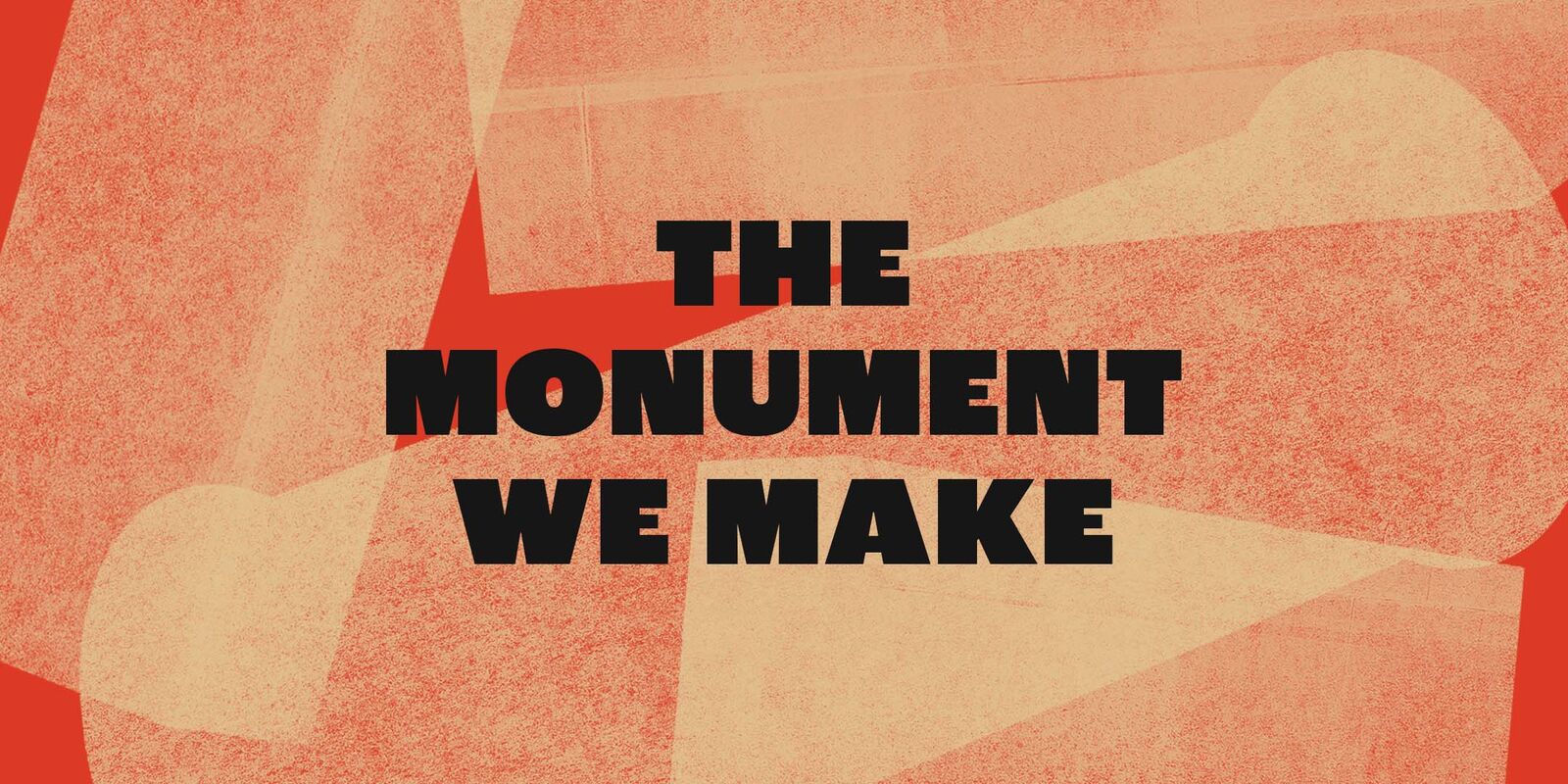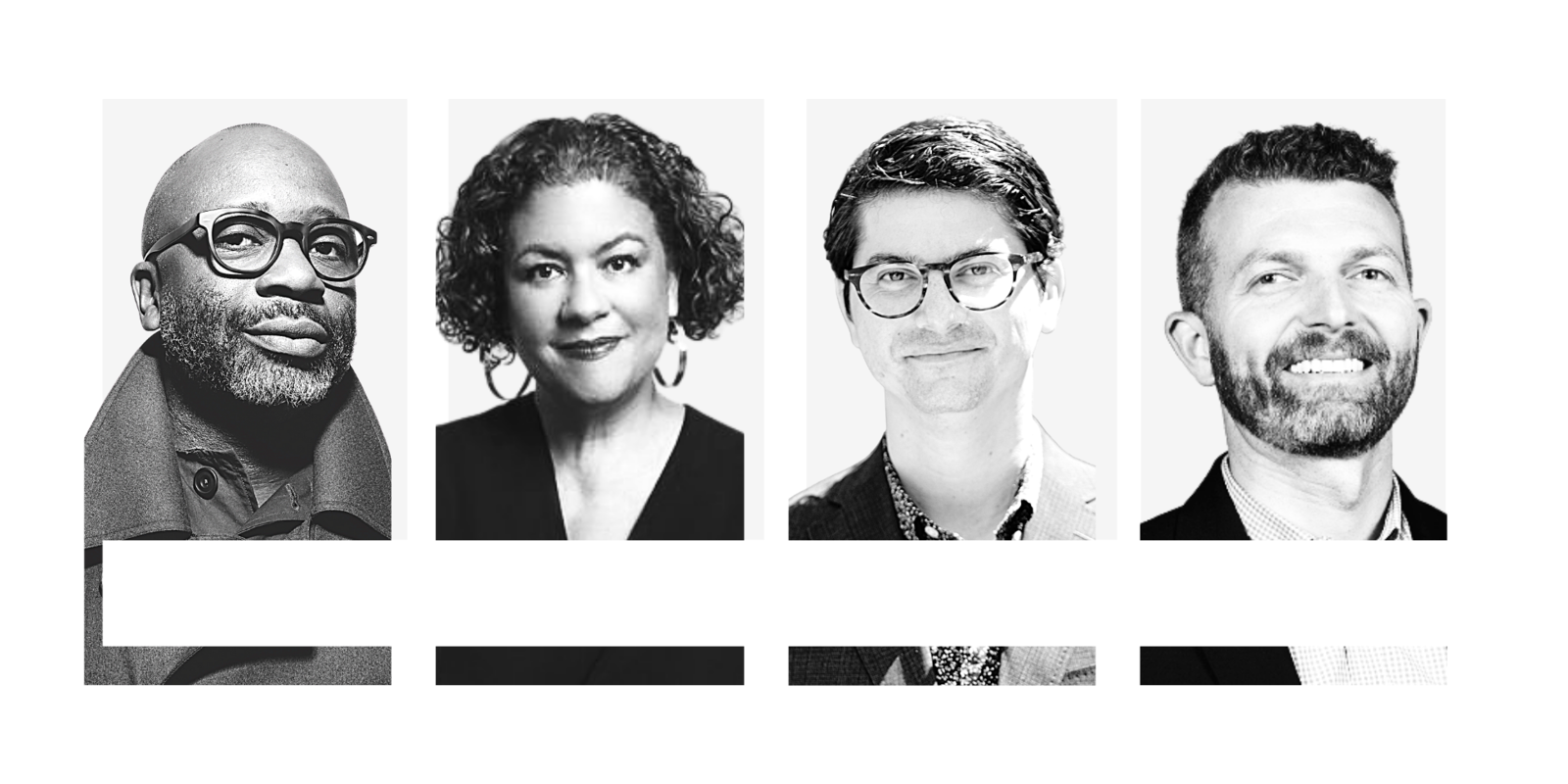 Philadelphia Contemporary, Drexel University, Ars Nova Workshop and Forman Arts Initiative present:
The Monument We Make:  Symposium and Performance
Program:
4 pm - At the site of Monument in Waiting, Drexel Campus
Outdoor performance with Mind Maintenance featuring Joshua Abrams on guimbre and Chad Taylor on mbira. Light refreshments will be served.
5:30 pm - Mandell Theatre
Panel featuring Dr. Elizabeth Alexander, President of the Mellon Foundation; Theaster Gates, artist and creator of Monument in Waiting, and Dr. Paul Farber, Executive Director of Monument Lab;
Introduced and moderated by Jason Schupbach, Dean, Westphal College of Media Arts & Design
The panel diialogue will focus on issues raised by Gates' Monument in Waiting, which questions the very concept of monumental sculpture by inviting us all to be in the role traditionally reserved for "heroic" figures, civic leaders, and other individuals held up as timeless icons. Created in the context of a nationwide reckoning with the legacy of Confederate statues, the work resonates with many of the issues explored by Paul Farber's Monument Lab.  
Presentation of honorary degree to Gates by Drexel's President John Fry and Forman Arts Initiative's Co-Founder Michael Forman
6:40 p.m
Performance by Odean Pope on tenor sax, Abrams on bass, and Taylor on drums, curated by Mikel Avery
8 pm - Behrakis Grand Hall
Reception featuring Drexel Jazztet
Speaker Bios:
Theaster Gates
Theaster Gates (b. 1973) is an artist and social innovator who lives and works in Chicago. Over the past decade, Gates has translated the intricacies of Blackness through space theory and land development, sculpture, and performance. Through the expansiveness of his approach as a thinker, maker, and builder, he extends the role of the artist as an agent of change. His performance practice and visual work find roots in Black knowledge, objects, history, and archives. Gates has exhibited and performed at The New Museum, New York, (2022); The Aichi Triennial, Tokoname (2022); The Serpentine Pavilion, London (2022); The Victoria and Albert Museum, London, UK (2021); Whitechapel Gallery, London, UK (2013 and 2021); Tate Liverpool, UK (2020); Haus der Kunst, Munich (2020); Walker Art Center, Minneapolis (2019); Palais de Tokyo Paris, France (2019); Sprengel Museum Hannover, Germany (2018); Kunstmuseum Basel, Switzerland (2018); National Gallery of Art, Washington D.C., USA (2017); Art Gallery of Ontario, Canada (2016); Fondazione Prada, Milan, Italy (2016); Kunsthaus Bregenz, Austria (2016); Punta della Dogana, Venice, Italy (2013); and dOCUMENTA (13), Kassel, Germany (2012). He is the recipient of numerous awards and honorary degrees including the Frederick Kiesler Prize for Architecture and the Arts (2022); an Honorary Fellowship from the Royal Institute of British Architects (2021); the World Economic Forum Crystal Award (2020); J.C. Nichols Prize for Visionaries in Urban Development (2018); Nasher Sculpture Prize (2018); Sprengel Museum Kurt Schwitters Prize (2017); and Artes Mundi 6 Prize (2015). Gates is a professor at the University of Chicago in the Department of Visual Arts and serves as the Special Advisor to the President for Arts Initiatives.
 
 
Elizabeth Alexander
Elizabeth Alexander is a decorated poet, educator, memoirist, scholar, and cultural advocate – and president of The Andrew W. Mellon Foundation, the nation's largest funder in arts and culture, and humanities in higher education.  Dr. Alexander has held distinguished professorships at Smith College, Columbia University, and Yale University, where she taught for 15 years and chaired the African American Studies Department.  She is Chancellor Emeritus of the Academy of American Poets, a member of the American Academy of Arts and Sciences, serves on the Pulitzer Prize Board, and co-designed the Art for Justice Fund.  Notably, Dr. Alexander composed and delivered "Praise Song for the Day" for the 2009 inauguration of President Barack Obama, and is author or co-author of fifteen books.  Her book of poems, American Sublime, was a finalist for the Pulitzer Prize in Poetry in 2006, and her memoir, The Light of the World, was a finalist for the Pulitzer Prize in Biography in 2015.  Her latest book, released in 2022, is The Trayvon Generation. 
 
 
Paul Farber
As Director and Co-Founder of Monument Lab, Paul Farber is among the nation's thought leaders on monuments, memory, and public space. Dr. Farber is author and co-editor of several books including A Wall of Our Own: An American History of the Berlin Wall, Monument Lab: Creative Speculations on Philadelphia, and the National Monument Audit.  His curatorial work includes Philadelphia-based projects Citywide Exhibition (2017) and Staying Power (2021), the nationwide project Re:Generation (2022), and upcoming exhibition on the National Mall Pulling Together (2023). Dr. Farber also is the host and creator of The Statue, a podcast series from WHYY/NPR. He serves as Senior Research Scholar at the Center for Public Art & Space at the University of Pennsylvania and holds a PhD from the University of Michigan in American Culture.
 
Jason Schupbach
Jason Schupbach is the Dean of the Westphal College of Media Arts and Design at Drexel University. He was formerly the Director of the Design School at Arizona State University, the largest and most comprehensive design school in the United States. In this position, he started the ambitious ReDesign.School project to reinvent design education for the 21st century, and is a key advisor to ASU on diverse projects such as the Center for Creativity and place, Roden Crater, the Creative Futures Lab, and ASU's Los Angeles downtown home. Previous to this position he was Director of Design and Creative Placemaking Programs for the National Endowment for the Arts, where he oversaw all design and creative placemaking grantmaking and partnerships, including Our Town and Design Art Works grants, the Mayor's Institute on City Design, the Citizens' Institute on Rural Design, and the NEA's Federal agency collaborations. Previously, Jason served Governor Patrick of Massachusetts as the Creative Economy Director, tasked with growing creative and tech businesses in the state. He formerly was the Director of ArtistLink, a Ford Foundation funded initiative to stabilize and revitalize communities through the creation of affordable space and innovative environments for creatives. He has also worked for the Mayor of Chicago and New York City's Department of Cultural Affairs. He has written extensively on the role of arts and design in making better communities, and his writing has been featured as a Best Idea of the Day by the Aspen Institute.
 
 
Artist Bios:
Mind Maintenance:
Seeking a refuge within their music from the assailing world, bassist Joshua Abrams and drummer Chad Taylor take up guimbri and mbira, instruments from diverse African states, finding a new pairing that moves past world music and jazz into something new, to do with dance, meditation, listening and convergence — truly a place of Mind Maintenance.
Joshua Abrams:
Joshua Abrams is a composer, bassist, and improviser. His early formative musical experiences include performing in a chamber group conducted by Earle Brown, and busking on the streets of Philadelphia as an original member of The Roots. Since the mid-1990s, Abrams has been a key figure in Chicago's creative music communities and an international touring musician with artists across genres. In 2010, Abrams formed the project Natural Information Society (NIS), a group that creates long-form psychedelic environments that join the hypnotic qualities of the guimbri, a Gnawan lute, to a wide range of contemporary musics and methodologies including jazz, minimalism, and experimental rock.
Abrams has toured internationally with Natural Information Society, including performances at Endless Shout, Institute of Contemporary Art, Philadelphia; Festival International de Music Actuelle de Victoriaville (Vico), Canada; Fylkingen, Stockholm, Sweden; Guelph Jazz Festival, Canada; Museum of Contemporary Art, Chicago; Pritzker Pavillion, Millennium Park, Chicago; Sant'anna Arresi Jazz Festival, Sardina, Italy; Serralves em Festa, Serralves Museum, Portugal; Stanser Musiktage Festival, Stans, Switzerland; Teatro Maria Matos, Lisbon, Portugal; and Kaleidophon Festival, Ulrichsberg, Austria. Natural Information Society's recorded works include Simultonality (eremite, 2017); Magnetoception (eremite, 2015); Represencing (eremite, 2012); Natural Information (eremite, 2010); and Cipher (Delmark, 2003).
Abrams has scored numerous feature films, including The Trials of Muhammad Ali (2013), and several projects with award-winning director Steve James: the films Abacus: Small Enough To Jail (2017), Life Itself (2014), The Interrupters (2011); and the documentary series America To Me (2018). Abrams' collaborations with visual artists include sound projects and exhibitions with Lisa Alvarado, Theaster Gates, and Simon Starling.
Chad Taylor:
It's hard to overstate Taylor's contributions to improvised music over the past three decades. A composer, scholar and educator as well as a capaciously inventive percussionist now living in Philadelphia, Taylor is probably best known as co-founder of the Chicago Underground Duo with trumpeter Rob Mazurek (and the numerous Underground iterations that have spun off of that original partnership). A professional on the Chicago scene from the age of 16, he became a rhythmic muse for many of the most celebrated artists in improvised music, including Fred Anderson, Pharoah Sanders, Nicole Mitchell, Matana Roberts, Ken Vandermark, Darius Jones, James Brandon Lewis, Jaimie Branch, Derek Bailey, Marc Ribot, and Peter Brötzmann. He's also led numerous acclaimed ensembles of his own, though never a trio quite like the one documented on The Daily Biological. 
Born in 1973 in Tempe, Arizona, Taylor grew up in Chicago and was shaped by the city's wide open improvisational ethic. He earned a BFA in jazz performance from the New School and an MFA from Rutgers University in jazz research and history. He's forged deep creative alliances with a dazzling array of artists, including guitarist Jeff Parker, multi-instrumentalist Cooper-Moore, bassist Tom Abbs, saxophonist Avram Fefer, guitarist Marc Ribot, and bassist Eric Revis. He doesn't have many releases under his own name since Taylor has tended to work in co-led or collective situations, but his compositions have been featured on dozens of albums. 
Odean Pope
Pope grew up in jazz rich territory with other Philadelphia notables such as: John Coltrane, Lee Morgan, Clifford Brown, Benny Golson, McCoy Tyner, Jimmy and Percy Heath, Ray Bryant, Bill Barron, Kenny Barron, Archie Shepp, Jymie Merritt, Jimmy Garrison, Philly Joe Jones and Dizzy Gillespie. Coltrane chose Odean to replace him in Jimmy Smith's Group when he left for New York to join Miles Davis. Although he was close to Coltrane and continues to revere his artistry, Odean was always searching for his own musical sound. This led him to study with Ron Rubin, the principal woodwind player in the Philadelphia Orchestra. At a later time he studied at The Paris Conservatory for Music under Kenny Clarke. It was there that he received his Certificate in Orchestration, Modern harmony, African rhythms, Be-Bop Art Forms and Arrangement. He studied with the pianist, Ray Bryant, bassist, Jymie Merritt and was significantly influenced by the brilliant, if not eccentric pianist, Hasaan Ibn Ali. Odean adds, "Then being able to study with Max (Roach) from '79 up until '02, was like going to one of the highest institutions in the whole world."
Integrating several musical influences including the church choir of his youth, Philadelphia jazz and R&B of the 50's and classical woodwind chamber music, led Odean in the early 70's to help form Catalyst, a collective of musicians and music representing his new aesthetic. 
Odean has led two musical lives. Whereas his musical legion left for New York, Odean kept Philadelphia as his home base. Having grown up in North Philadelphia, Odean has always felt a strong commitment to his community through working musically with the children. He was musical director of a Philadelphia cultural initiative, "Model Cities." He started the jazz studies program at the Settlement Music School and he continues to give master classes in the School District of Philadelphia, as well as nationally and internationally.
Odean Pope's artistry as performer, composer, arranger and educator has earned him three citations from the City of Philadelphia. Also, among his many awards are: The Pew Fellowship in the Arts for Music Composition (1992); The Rockefeller Foundation (1992); Cleveland Community College; Afro -American Historical Society; #1Tenor Saxophonist at North Sea Jazz Festival; several from Chamber Music America and Artist of the City (2009). Mr. Pope is honored to be the 2017 recipient of the Mid Atlantic Living Legacy Award.